Fresno State Runs Hook-and-Lateral with Offensive Lineman as Pitchman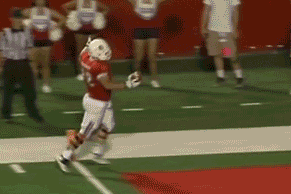 The top play of college football Week 2 might have come from Fresno State vs. Cal Poly.
Fresno State quarterback Derek Carr throws it to Davante Adams, who then laterals it to offensive tackle Austin Wentworth for the touchdown.
Thanks to Gif.mocksession.com for the GIF.