World Cup 2014 Qualifying as It Stands Infographic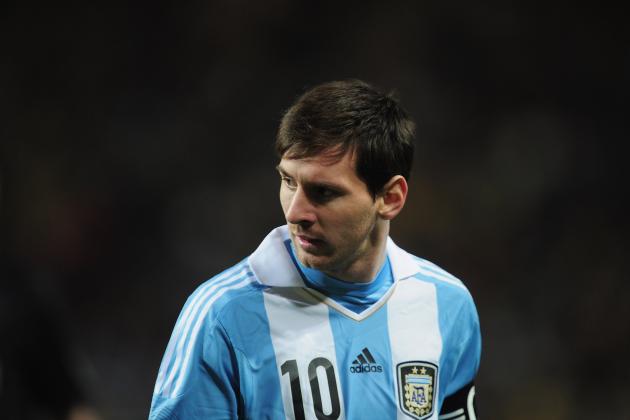 Jamie McDonald/Getty Images

World Cup qualifying for Brazil 2014 is heating up across the globe.
With precious time ticking away for every nation vying for a spot in World Football's most illustrious international football tournament, every World Cup qualifier becomes all the more crucial.
Points simply must be earned, period.
Some of the biggest names and hottest stars in the globe's game are representing their countries as World Cup qualification matches are in full swing. Needless to say, with only 32 spots available, the pressure is on both footballers and coaches to produce and ensure a spot in the finals.
Every fan is in full-on nail-biting mode as their nations do everything they can to secure a berth to Brazil.
To celebrate the upcoming World Cup (under a year away!), here is a look at some of the stats from World Cup qualification so far presented in graphs and charts.
Who do you think will make the World Cup in 2014 in Brazil?
All stats provided by FIFA.

Begin Slideshow

»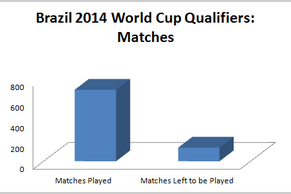 There have been 695 2014 World Cup qualifiers played and only 125 left before the 32 finalists are determined.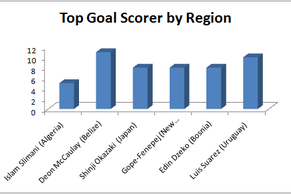 New = New Caledonia
Deon McCaulay of Belize leads all scorers in 2014 World Cup qualification with 11 goals. The mercurial Luis Suarez has bagged 10 for Uruguay and leads the South American region.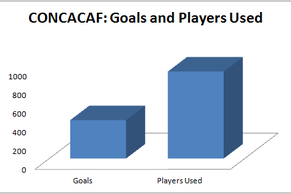 There have been 412 goals scored in the CONCACAF region of World Cup Qualifying. Almost 1,000 (934) players have been used in these games, including Javier Hernandez of Mexico and Clint Dempsey of the United States men's national team.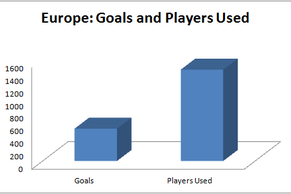 An impressive 511 goals have been scored and 1,444 players have been used in European qualifying matches. Among these players are some of world football's biggest stars like Cristiano Ronaldo and Wayne Rooney.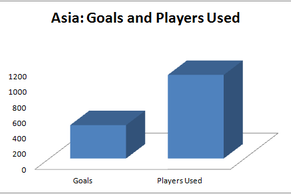 Nearly all of Asia's qualifiers have been completed (99 percent). During that spell, 430 goals have been scored and 1,077 players have seen playing time, including Japanese standout and Manchester United footballer, Shinji Kagawa.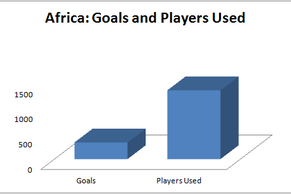 With matches still to go, the African teams have scored 341 goals and used 1,396 footballers throughout qualification so far. One of the footballers who has seen playing time is the powerful Didier Drogba of Ivory Coast.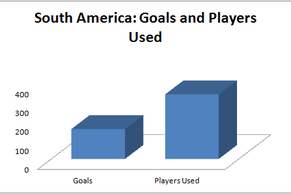 Lionel Messi is one of the 343 players used in the South American region of 2014 World Cup Qualifying so far. Players in South America have notched 159 total goals. Will one of the talented South American teams win the World Cup on their own continent?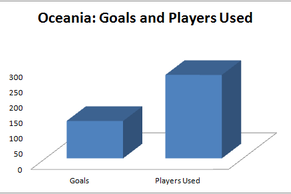 The Oceania region has completed its 2014 World Cup Qualification with 121 goals having been scored and 270 players having been used.