FIFA 14: Most Impressive Features of Latest Installment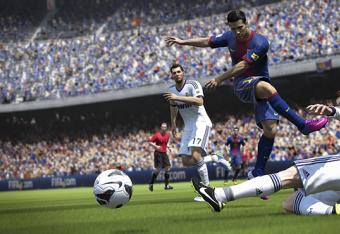 Photo: EASports.com

With FIFA 14 set to be released on Sept. 24 in North America and Sept. 27 in Europe, the buzz is only growing throughout the world.
The latest installment already looks like one of the best ever. From how players react to different formations to a new physics engine, this is a game that will be difficult to put down.
Whether you're a Messi or Ronaldo fan, a Manchester United or Manchester City supporter, there is plenty for everyone in FIFA 14.
Let's take a look at the most impressive new features in the latest installment.
Chemistry Means More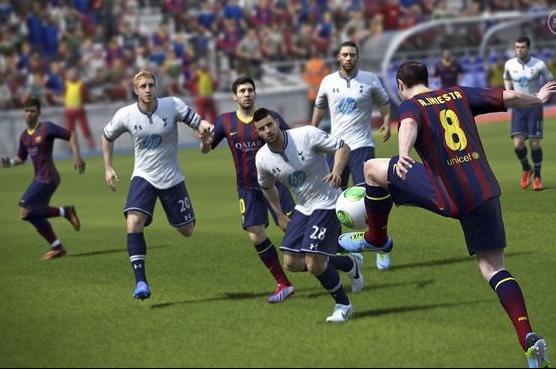 According to Daniel Krupa of IGN.com, players now have a definitive "chemistry style" that will impact how they play in certain formations or scenarios. In this regard, it will also be more important to find the right players for your team.
In past versions of the game, chemistry didn't appear to make much of a difference. It certainly didn't change the outcomes of matches.
This year, chemistry appears to be much more important. So, if your opponent doesn't create a group of players who can reasonably play with one another, and you do, chances are you will notice you have an advantage as the match continues.
Physics
The physics in this game are just incredible.
No longer do players appear to be gliding across the pitch. If you sprint down the sidelines with Lionel Messi, then attempt to make a quick cut inside, there is a noticeable recovery period for Messi to pivot and turn, as his cleats clearly dig into the pitch.
While this naturally makes it more difficult to control players, it's also much more realistic. Now, you have to manage your player's speed as he moves around the pitch. Just like in real football, players don't always run at full speed. You have to make the necessary adjustments to make the desired moves.
Beyond the realism, though, it's just really cool to watch. It feels like less of a video game and more like the real thing, which, of course, is EA Sports' intention.
Check out EASports.com for more on the game's physics.
Animations
What are you most excited about?
Those who love great graphics—and who doesn't—will not be disappointed by FIFA 14.
The animations in this game are on par with the physics, if not better. Balls swerve and curve into the net, tackling is a joy to watch, deflections come off of players at realistic angles, goalies dive different ways depending on where the shot is placed—it's the kind of game someone watching can enjoy.
Goals are more exciting than ever, in this sense. It's one thing to swing a shot into the upper corner of net. It's quite another to curve a ball past a wall into the upper corner of net. When you execute a fantastic shot in this game, it's more glorious than ever. And more disheartening for your opponent.
This article is
What is the duplicate article?
Why is this article offensive?
Where is this article plagiarized from?
Why is this article poorly edited?