The Most Underrated Washington Captials Players in NHL 14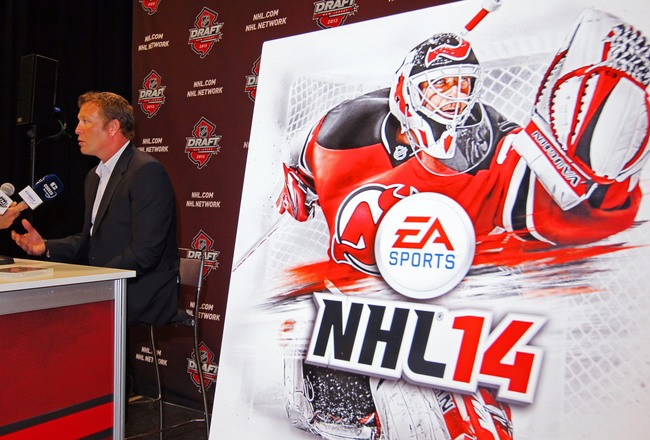 Ed Mulholland-USA TODAY Sports
NHL 14 was released on Sept. 10 by EA Sports. Time to stock up on energy drinks and toughen up the callouses on your thumbs.
But before you pick up your controller, let's analyze the newest edition of EA Sports' landmark hockey game.
Specifically, how were the Washington Capitals represented in the game?
Here now is a ranking of the most underrated Washington Capitals players in NHL 14. Each of the five slides includes the player's rating in the game, along with his position.
Note: All statistics courtesy of EA Sports NHL 14 unless noted otherwise.
5. Karl Alzner D: 85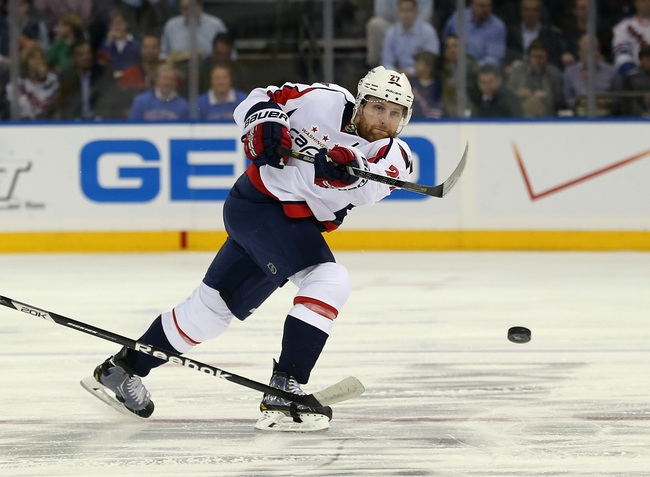 Bruce Bennett/Getty Images
I may be splitting hairs by saying that Karl Alzner is underrated with a player rating of 85, but excuse me for thinking Alzner's rating should at least be equal to that of John Carlson.
Carlson paces Capitals' defenders with an 86, one point ahead of Alzner. Both players have a potential rating of four stars (out of a possible five stars).
Clearly, Carlson has done an excellent job of proving that he is a better defender than Karl Alzner.
Or at the very least, Carlson has done a good job of fooling EA Sports' programmers into believing he is a better defender than Alzner.
4. Troy Brouwer RW: 82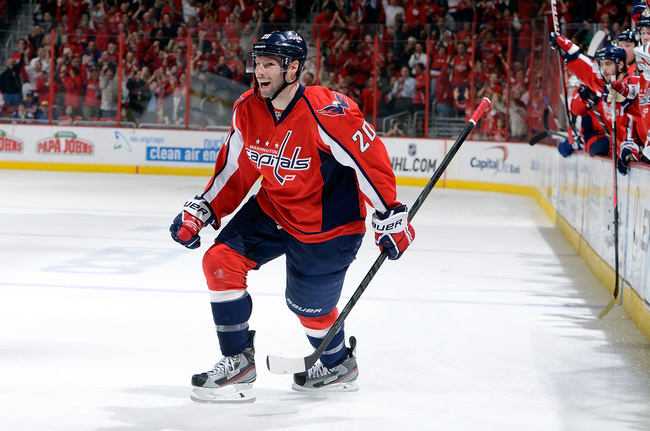 Greg Fiume/Getty Images
Troy Brouwer scored 19 goals for the Capitals during the 2012-13 season. He ranked second on the Capitals in goals and 17th in the NHL in that category, according to NHL.com. Yet he's not even rated as the Capitals' best power forward, according to NHL 14.
That distinction goes to Brooks Laich with a rating of 85, a full three points ahead of Brouwer.
What's even more peculiar with this disparity is that they both have a potential rating of four stars.
Brouwer realized his potential last season with a career year. EA Sports did not see it that way.
3. Mathieu Perreault C: 79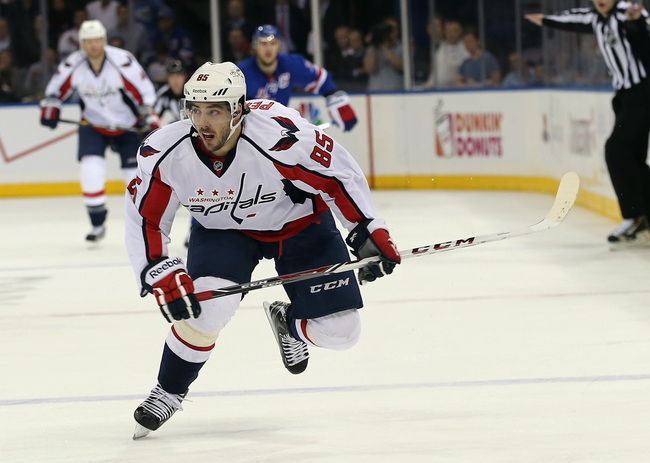 Bruce Bennett/Getty Images
Mathieu Perreault may be the only Capitals player who can be described as having "video-game moves" when he steps onto the ice.
And yet, he has a player rating of 79. That's a little harsh, to say the least.
Now, Perreault does have a potential rating of 3.5 stars. That is fair.
But having an overall rating that is four points below Marcus Johansson and Mikhail Grabovski and five points below Martin Erat is anything but fair.
2. Mike Green D: 85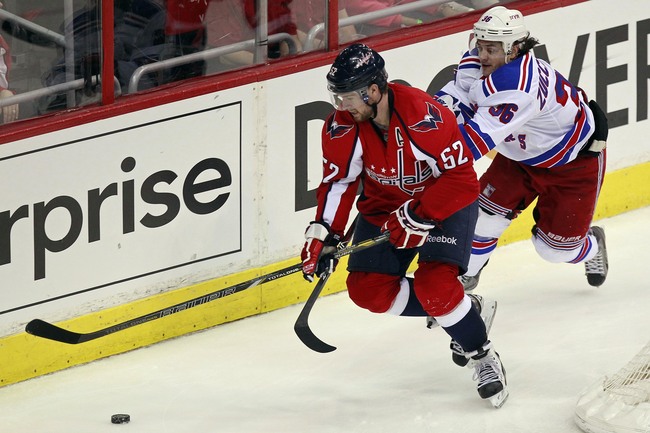 Geoff Burke-USA TODAY Sports
Mike Green just can't win.
The 27-year-old has been underappreciated during NHL award season, twice being named a finalist for the Norris Trophy but twice failing to take home the award.
Now, he is severely underrated on NHL 14.
Green's 85 rating places him behind PK Subban of the Montreal Canadiens and Erik Karlsson of the Ottawa Senators. Both players have an 88 rating, and both players rank among the top 50 player ratings for NHL 14.
As if that weren't bad enough, both Subban and Karlsson can now claim a Norris Trophy, according to Hockey-Reference.com.
Feel free to throw your controller at the TV in disgust.
1. Nicklas Backstrom C: 87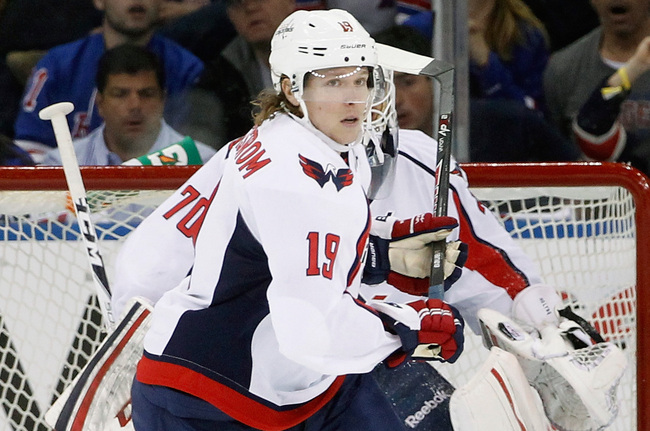 Paul Bereswill/Getty Images
Nicklas Backstrom is not one of the top 50 players on the NHL 14 player ratings.
What the puck is wrong with them?
Fellow center Jason Spezza is among the top 50, though. He ranks 40th with a rating of 88. That should not make Caps fans feel any better.
Nor should the fact that Jakub Voracek ranks 49th with an 88 rating, and Brent Burns ranks 33rd with an 89 rating.
It is a travesty that Nicklas Backstrom is the most underrated Capitals player in NHL 14. In fact, Backstrom may be the most underrated player in the entire NHL in the latest hockey game by EA Sports.
Keep Reading

Washington Capitals: Like this team?