The ESPN College GameDay crew was in Ann Arbor for the matchup between the Notre Dame Fighting Irish and the Michigan Wolverines Saturday night.
Here are the best signs from the show, including some that didn't make it on air.
"Rudy was offsides"
Obligatory "Rudy was offsides" because, well, he was. pic.twitter.com/T9qOeLIuEF

— World of Isaac (@WorldofIsaac) September 7, 2013
As you can imagine, plenty of signs took shots at Manti Teo's fake girlfriend:
Well done: pic.twitter.com/TcMKWbAj4v

— Speed Kills (@mspeedkills) September 7, 2013
"Play like your girlfriend's real today"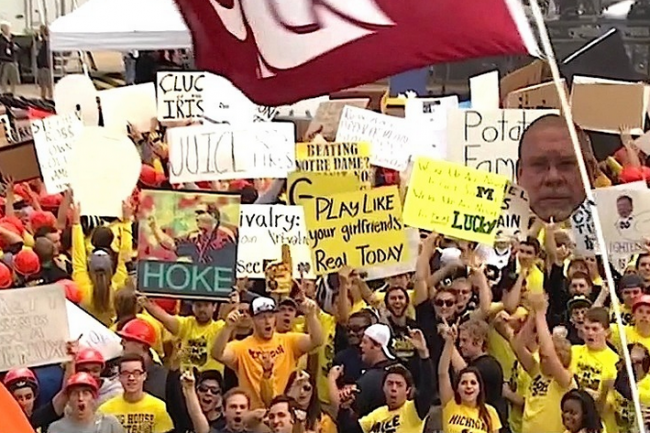 Teo as a catfish:
Put this Te'o x Catfish art in a museum: http://t.co/7b1dCgjKj0 | pic.twitter.com/BQgd59G41D

— Michael Katz (@KatzM) September 7, 2013
Miley Cyrus twerking on Johnny Manziel:
@A_Grossman @mpoindc I don't think this one will make it on camera: pic.twitter.com/vU5r6PTdNp #TheMichiganDifference #GameDaySigns

— Nu Wexler (@wexler) September 7, 2013
"Teo's girlfriend can twerk it"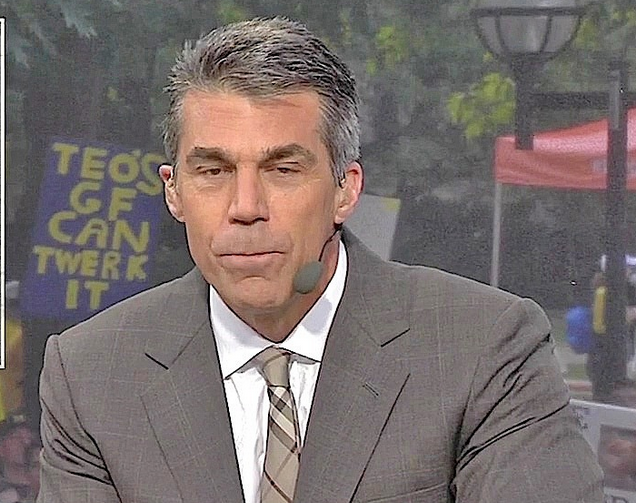 "Play like a chicken today"