Pepe Reina had a great career with Liverpool, but his time at Anfield is likely over.
The 31-year-old goalkeeper was sent to Napoli earlier in the summer on a season-long loan. This was a smart way to keep him as insurance for next season in case Simon Mignolet did not work out at Liverpool.
However, Metro reports Reina is set to officially leave at the end of the season as he heads to Barcelona:
Pepe Reina may have played his last game for Liverpool after reportedly agreeing to join Barcelona at the end of the season.

Reina still has three years left on his Liverpool contract and was thought to be targeted by Barcelona earlier this year, although a move failed to materialise.
With one of the top clubs in Europe after him, it is clear that he still has plenty of value despite his age. This could allow Liverpool to bring in a decent return when it comes to a transfer fee, which could then be used to reinvest in the club.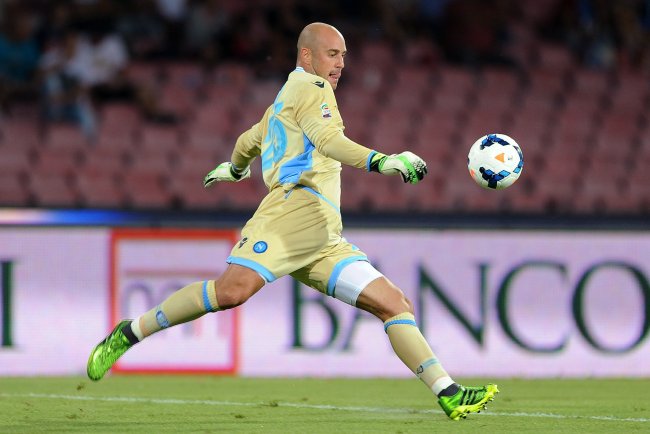 Getty Images/Getty Images
Of course, the reason that the veteran was available in the first place was the addition of Mignolet. The 25-year-old Belgian transferred from Sunderland in June after proving with the lower-level club that he was one of the top players in the league at his position.
Should Liverpool try to keep Pepe Reina after his season-long loan?
Although Reina had given the Reds eight quality years, the Spanish national was inconsistent last season and was clearly declining in skill. It was obvious that the new goalkeeper would be an upgrade.
After three league matches, this is clearer than ever. Mignolet has been outstanding while earning clean sheets in three 1-0 wins, sending Liverpool to the top of the Premier League table.
Arguably his best showing came in the first league appearance, when he saved a penalty shot against Stoke City that would have tied the match in the 89th minute.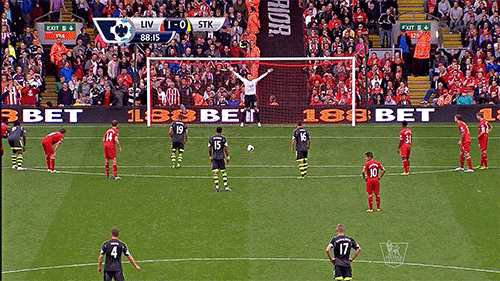 While it is a long season, the young player has already proven that he is worthy of the starting job for as long as he wants it. Mignolet has the potential to be guarding the net for Liverpool for many years as the club looks to perennially contend for titles.
If Reina were to return after his loan ends, he would not have a spot on the first team and would only get a handful of starts when Mignolet needed a rest.
This is why a sale to Barcelona would be no issue for the Reds. It would be nice to keep the veteran goalkeeper for cover in case of injury, but that would not be worth the cost of leaving him on the roster. The team could get a cheaper option who is just as effective if it feels Brad Jones cannot handle the job.
Reina could then go on to a successful career with Barca as Liverpool gains whatever fee the two sides agree on. It would be a perfect move for all parties going forward, and no one should stop the move from happening.
Follow Rob Goldberg on Twitter for the latest breaking news and analysis.