New York Rangers Players with the Most to Prove at 2013-14 Training Camp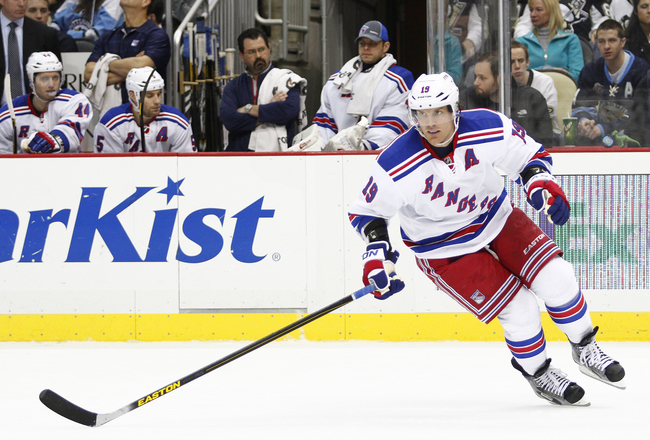 Justin K. Aller/Getty Images
The New York Rangers have a few players who have a lot to prove entering the 2013-14 training camp.
Some players, like Brad Richards, are looking to resurrect their careers. Others, like Chris Kreider, are trying to jump-start their careers.
Which players need to have a great camp and prove they're ready for a big year?
Read on to find out.
Brad Richards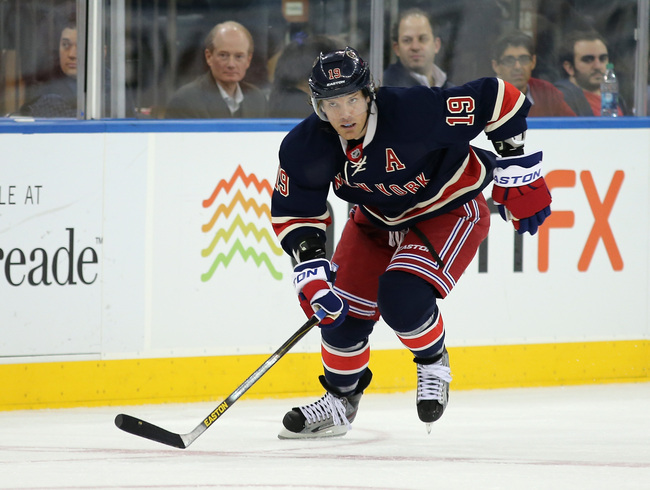 Bruce Bennett/Getty Images
Brad Richards probably wants to forget last season. After scoring 11 goals in the regular season, Richards looked absolutely lost in the postseason and was eventually benched for the final two games.
It was so bad that it looked like the Rangers were going to buy out his expensive contract. They didn't, and now he has a second chance.
If Richards has a great year, all will be forgiven. After all, he was signed to be the team's first-line center. That won't happen this year—not with Derek Stepan in the fold.
Richards anchoring the second line would move Derick Brassard to the third line, giving the Rangers awesome depth down the middle.
It's certainly possible that a fresh start with Alain Vigneault will help Richards. Richards was not suited to play a tight defensive game, like the one favored by John Tortorella. Instead, the wide-open offensive game favored by Vigneault should allow Richards to thrive.
Of course, if Richards doesn't play well, then he most likely will be bought out. This, in reality, is the most important season of his career.
He needs to have a solid camp and start the season strong. The contract makes things complicated. There's really no room for error.
I think that last season was probably an anomaly. Will Richards score 91 points like he did in 2009-10? Highly unlikely. But will he reach 50? That's more doable.
There's no easy way around it. Richards needs to improve from last season. If not, he'll find himself looking for a new home.
Chris Kreider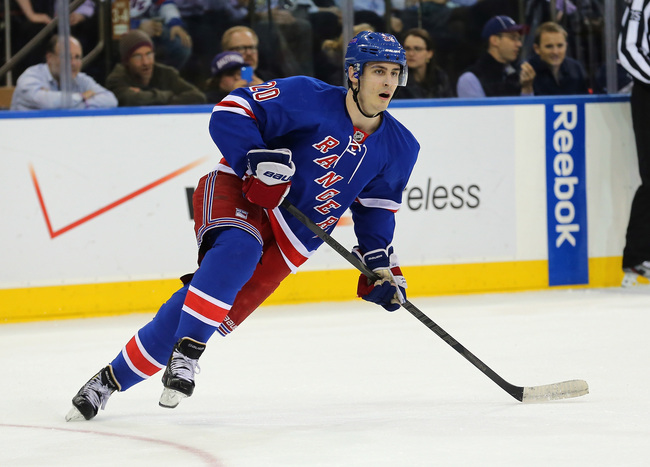 Bruce Bennett/Getty Images
Who is Chris Kreider? Is he the prospect who set the world on fire in the 2012 postseason and showed flashes of that same play in the 2013 postseason?
Or is he the player who looked absolutely lost on defense and didn't even dominate the minors?
It's hard to tell. On the one hand, he's a young player, and he's bound to be inconsistent.
On the other hand, he really should've dominated in the AHL. He scored just 12 goals in 48 games in the AHL.
This is a big season for Kreider. Alain Vigneault should give him a looser leash, and Vigneault would be wise to place him on a line with Rick Nash and Derek Stepan.
Everything, in theory, is set up for Chris Kreider. He's now free from John Tortorella's doghouse and has a fresh start with an offensively minded coach in Vigneault. He looked really good with Nash and Stepan in the postseason. He should succeed.
But if he doesn't, then it's possible that magical postseason run in the spring of 2012 was a fleeting fluke, an interesting footnote on an otherwise nondescript career.
I doubt that that's the case. But we need to get the answer soon.
Brian Boyle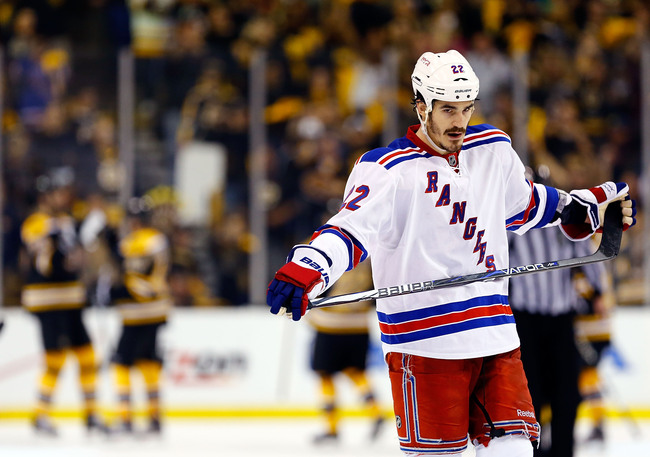 Jared Wickerham/Getty Images
After scoring 21 goals during the 2010-11 season, Brian Boyle's offensive production has taken a hit.
In 2011-12, he scored 11 goals. He followed that up with just two goals last season.
Boyle is still a valuable player. He has tremendous size, even if he doesn't use it often enough. He's terrific on the penalty kill and is incredibly responsible in his own zone. He did score three goals in 11 playoff games.
But the fact is that Boyle's running out of time. With the addition of Dominic Moore and the expected emergence of J.T. Miller, not to mention prospects like Oscar Lindberg waiting in the wings, there is simply a glut of centers. While Boyle can play on the wing, he is much better suited for the pivot.
That means if he doesn't perform, then he could be shipped. Larry Brooks of the New York Post reported in April that teams expressed interest in the hulking center before the trade deadline.
In addition, Glen Sather told an Edmonton radio station, via CBS Sports, that while he's received inquiries for Boyle's services, he's not eager to trade him:
I've had a lot of requests for Brian's services. I'm not anxious to trade him. I think he's a good player, he's a great team guy and I think he has still an upside to go to. He's one of those guys you may regret trading if you do trade him so I'm not anxious to do anything with him at this time.
That's all well and good, but if the right offer comes along and Boyle is not performing well, then he will be traded. There are simply too many centers on the roster.
Keep Reading

New York Rangers: Like this team?