England vs. Moldova: 6 Things We Learned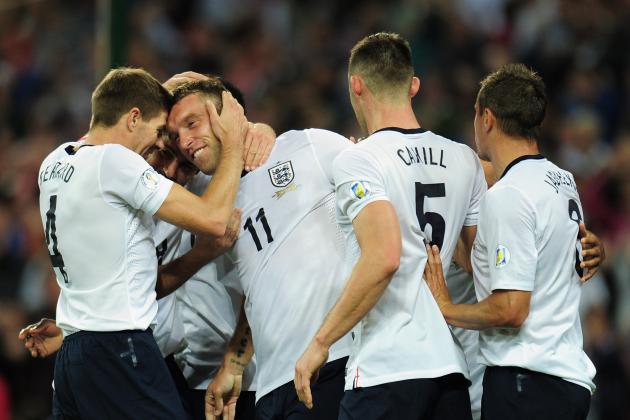 Shaun Botterill/Getty Images

Roy Hodgson's England did a major service to their 2014 World Cup qualification hopes with a 4-0 demolition of Moldova on Friday night.
The Wembley hosts were ruthless as they surged back to the summit of Group H, barely breaking a sweat as next summer's trip to South America came that much further within their grasp.
Both good and bad, positive and negative, the victory does give England a few topics to think about in preparation for next week's match in Ukraine.
Begin Slideshow

»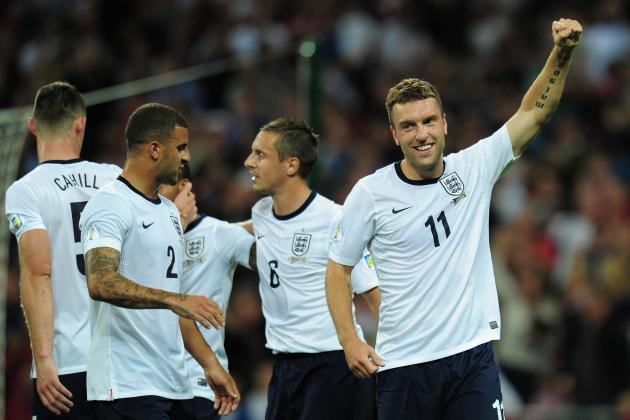 Shaun Botterill/Getty Images

A heartwarming tale of rags to riches, Rickie Lambert maintained his 100 percent scoring record at the international level this weekend.
The Southampton striker—playing for the second time in England colours just three weeks after making his debut—was on hand to double the 1-0 lead Steven Gerrard had given his side early in the first period.
Both of Lambert's goals may have come with his head, but the striker is proving to be a more capable asset on the ground, too, doing well to construct several of Friday's scores himself.
In truth, neither of the defences Lambert has come up against—Scotland and Moldova—have been particularly testing as of yet, however, and Ukraine will pose a more difficult examination of just whether or not the forward is up to the international task ahead of him.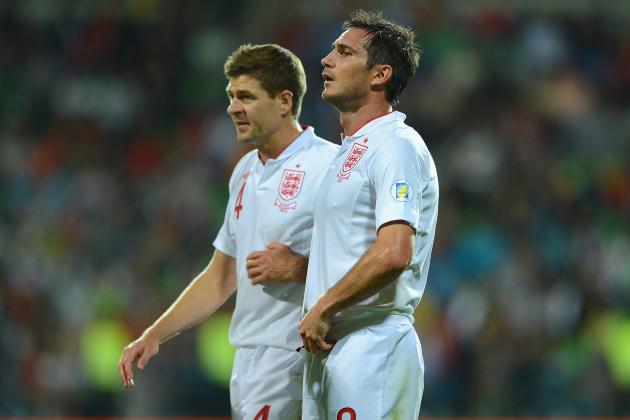 Michael Regan/Getty Images

Despite having an average age of 33, Frank Lampard and Steven Gerrard continue to be two of the brightest sparks in England's squad, just as they are for their respective clubs.
True to form, Gerrard's outside-the-box opener provided his side with a strong platform to work off going forward and Lampard also gave a good representation of himself in attack.
Between them, Gerrard and Lampard were the catalysts of England's attack and formed a stable midfield metronome moving forward.
England finished the encounter with a vast majority of the possession, largely down the passing continuity of the two veterans.
If Hodgson's men are to have any chance of success should they make it to Brazil next summer, squeezing the last out of two of England's longest servants could be absolutely essential.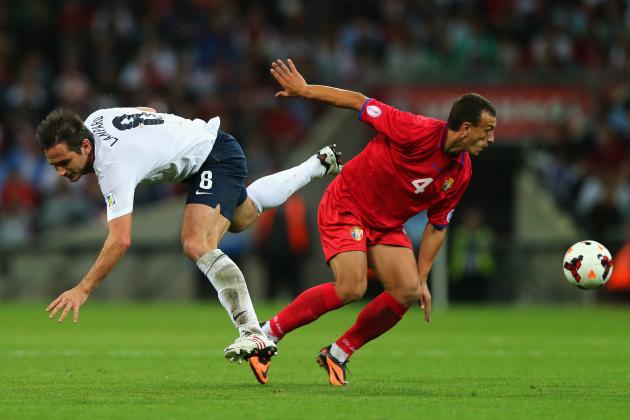 Clive Rose/Getty Images

Not to do Moldova any injustice, but Friday's London clash was very far from the sternest examination England will face this summer, let alone in the coming year.
Outdone in just about every aspect of play, Moldova have now conceded a total of nine goals against England in their two World Cup qualifying encounters.
Although the Three Lions will certainly grab a boost from the win, there's no reason to get overexcited, as the worst is definitely yet to come.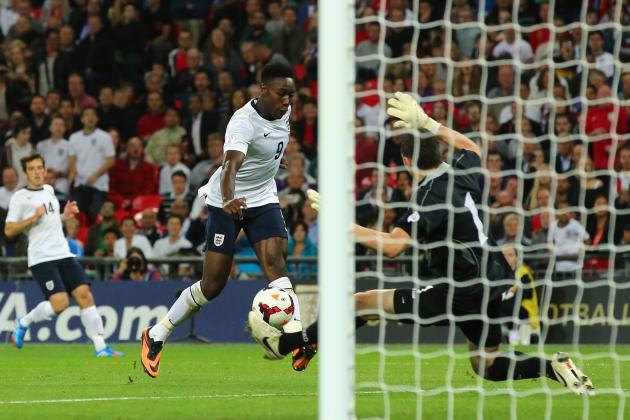 Clive Rose/Getty Images

Again, while it may be a relatively thin Moldova defence the Manchester United man was up against, Danny Welbeck began to once again show glimpses of the striker England want during his most recent display.
There were reasons for concern, too, as the 22-year-old sent his fair share of good chances high, wide and ugly.
However, having scored six goals in his last seven outings in the national team's colours, Welbeck looks to be reclaiming the form in front of goal that honestly hasn't been seen for some time.
Last season, the youngster infamously netted just the one Premier League goal for United and bounced back to beat that tally in his first display of this campaign.
Seemingly translating that form to the international stage, Welbeck continues to provide Hodgson with a decent attacking outlet, although that proficiency will be coming up against bigger tests soon.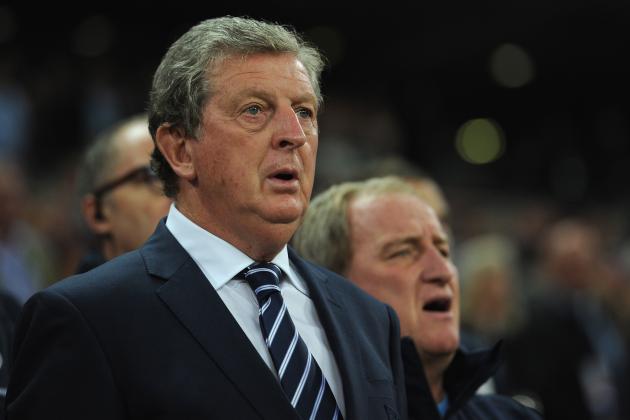 Shaun Botterill/Getty Images

Depending on whether or not you're one for superstition, next week's result in Kiev has already been decided.
So far in this World Cup qualifying campaign, the Three Lions have been in the most topsy-turvy form, regularly going from one high to the lowest of lows in the space of 90 minutes.
Coming up against the likes of Moldova, Poland, Montenegro, San Marino and Ukraine, every time England have scored four goals or more in a Group H match, they've followed it up with a 1-1 draw in the next.
If recent pattern is anything to go by, Hodgson's men will have no choice but to settle for a point in the Ukrainian capital.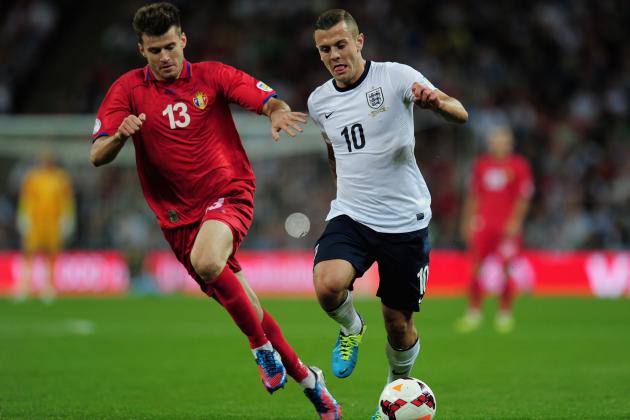 Shaun Botterill/Getty Images

Despite being held as somewhat of a poster boy on both the club and international level, Jack Wilshere is yet to really get into any sort of stride in an England shirt.
Still to score his first international goal, the Arsenal youngster managed to be one of England's most disappointing performers in an outing that seemed destined to glamourize just about all of Roy Hodgson's stars.
In the first half of Friday's game, Wilshere managed to accumulate a passing accuracy of just 71 percent, according to Matthew Stanger.
Of course, that isn't to say the 21-year-old's performance was all bad as some of his contributions were impressive, but still not quite as rounded for a player who some suggest is the long-term successor to the likes of Frank Lampard and Steven Gerrard.
Wilshere will only find out with time just what responsibility he's meant to occupy within Hodgson's squad, but it would seem to be little more than as an extra passing conduit as of this moment.