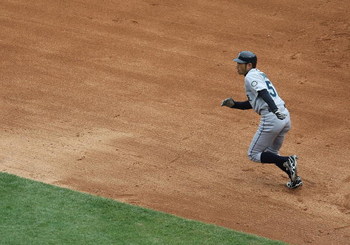 This is my new series, where I will look at each division, and decide their all-star team.
In this slideshow, the top player at each position so far this year will be featured, along with the honorable mention and the other choices.
The AL West is baseball smallest division, with just four teams; however, they may have the best outfield. With Ichiro and Vlady always favorites to make the mid-summer classic, you can imagine how talented this division is.
And there will be arguments, so leave a comment if you do not agree.
So, without further ado, I present the AL West All-star team:
Catcher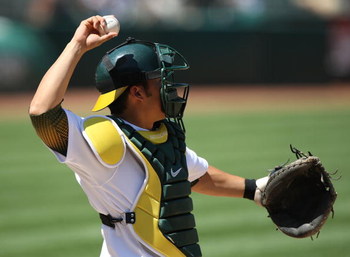 KURT SUZUKI
A tough choice, the AL west has two Japenese catchers, and is full of catchers with great defense.
The thing that seperates Suzuki from the pack is his offense, however.
HONORABLE MENTION: Jarrod Salty
Other options (in no perticular order:)
Mike Napoli
Rob Johnson
Kenji Johjima
1st Base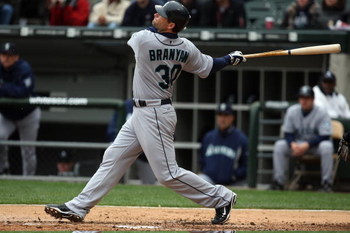 RUSSEL BRANYAN
Branyan may seem like an unlikely pick, however, he has performed best of all of the first basemen this year.
"Russel Muscle" has lived up to his name, with his power numbers sky high.
HONORABLE MENTION: Chris Davis
Other Options:
Jason Giambi;
Kevin Moralis
2nd base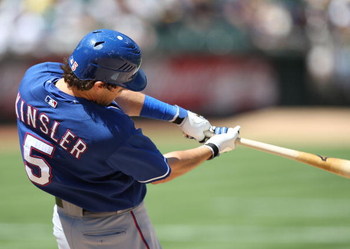 IAN KINSLER
He has bashed the ball so far this year, crushing 9 homers and all with a .310 average.
HONORABLE MENTION: Jose Lopez
OTHER CHOICES:
Howie Kendrick;
Gregorio Petit
Shortstop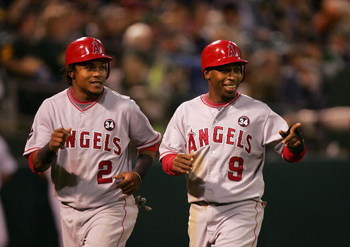 ERICK AYBAR
He has a .303 average, highest of all of the West's shortstops. The west is actually week as far as shortstops are concerned.
HONORABLE MENTION: Elvis Andrus
OTHER CHOICES:
Orlando Cabrarra
Ronnie Cedeno
Yuni Betancourt
3rd Base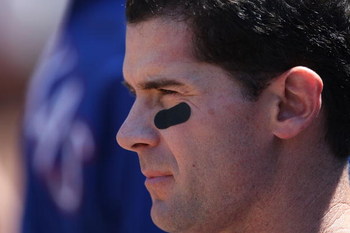 MICHAEL YOUNG
He's hitting .383.
HONORABLE MENTION: Adrian Beltre
OTHER CHOICES:
Bobby Crosby
Jack Hannahan
Chone Figgens
Left Field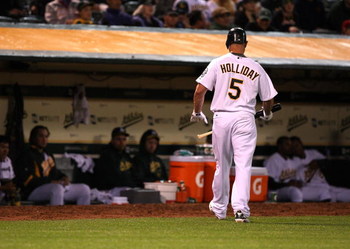 MATT HOLLIDAY
While not hitting for average, he has bashed 4 homers, and is getting a grip on AL pitching.
HONORABLE MENTION:
Bobby Abreu
OTHER CHOICES:
Endy Chavez;
Damion Cruz
Center Field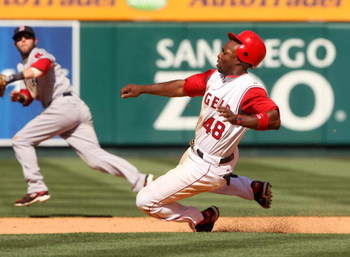 TORII HUNTER
Hunter is hitting .320 with 9 home runs. Now, while Josh Hamilton has impressed in the past days, his average is not up to par with Torii's. (Plus, any b-ball player with a girl's name gets bonus kudos from me.)
HONORABLE MENTION: Josh Hami
OTHER CHOICES:
Franklin Guitti
Ryan Sweeny
Right Field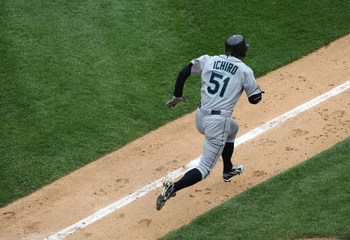 ICHIRO
This position goes uncontested.
HONORABLE MENTION: Marlon Byrd
OTHER CHOICES:
Travis Buck
Angel's rotating righfield
DH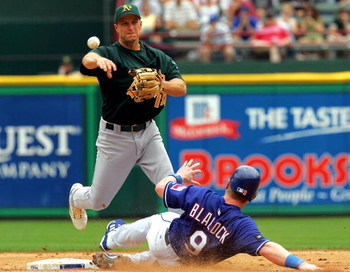 TIE: HANK BLALOCK/JACK CUST
I couldn't make the choice between power and no average (Blalock) and more average, less power. (Cust)
HONORABLE MENTION: Ken Griffey, Jr.
OTHER CHOICES:
The rotating mush that are the Angels' DHs
Ace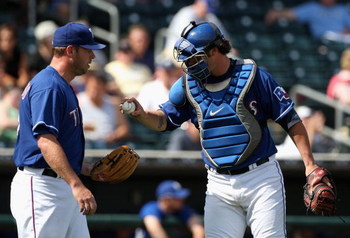 KEVIN MILLWOOD
Hitters can only hit .225 against him. He has the most innings at 52, and 2.92 ERA
HONORABLE MENTION: Felix Hernandez
OTHER CHOICES: Dallas Braden
Ervin Santana
Closer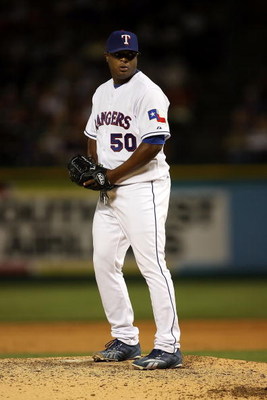 FRANK FRANCISCO
9 saves and has succesfully let up 0 runs. Kudos to you!
HONORABLE MENTION: Brian Fuentes
OTHER CHOICES: Brad Ziegler
Brandon Morrow
That's it!
That's it! Agree, diagree? Comment!
Keep Reading

Seattle Mariners: Like this team?