What Are the Yankees Going to Do About Derek Jeter?
Use your ← → (arrow) keys to browse more stories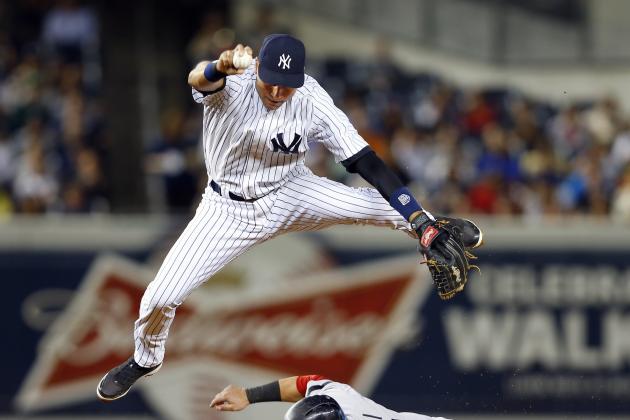 Rich Schultz/Getty Images

It was easy to watch Thursday night's Red Sox-Yankees tilt and come to the conclusion that Derek Jeter is done. Hobbling around on one leg at shortstop, he nearly got himself seriously injured again, courtesy of a cheap takeout slide from Mike Napoli. Any other major league shortstop would have been there and gone already by the time Napoli got to second base. Jeter, unable to make his body work like it used to, ended up head over heels on the play.