US Open Tennis 2013: Keys to Underdogs Scoring Upsets in Men's Semifinals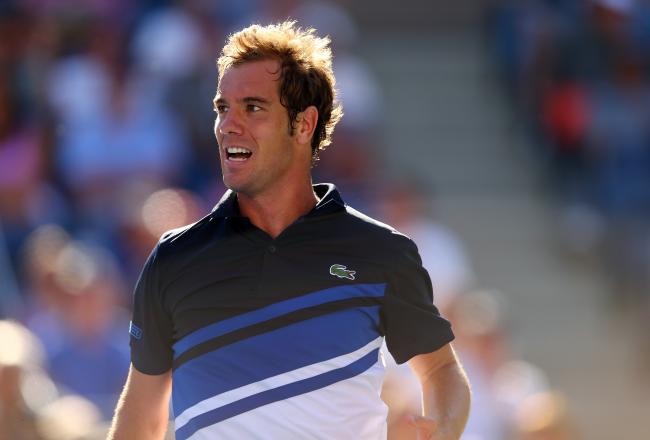 Elsa/Getty Images
The semifinals at the 2013 U.S. Open feature the two best players in the world, along with two men trying to knock them off their pedestal.
Heading into the tournament, many could have predicted Novak Djokovic and Rafael Nadal would reach the semifinals.
Djokovic is the No. 1 player in the world and has now reached the semifinals in 14-straight Grand Slam events. Nadal has been less consistent, but just as good this year with a current record of 58-3.
However, it is a bit more surprising to see Richard Gasquet and Stanislas Wawrinka still alive in the tournament. For them to advance to the final, each of them will need to follow these keys to victory.
No. 9 Stanislas Wawrinka vs. No. 1 Novak Djokovic
Go Big on First Serve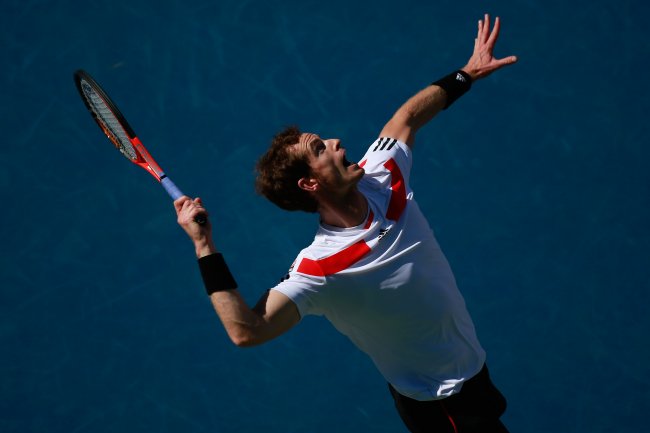 Chris Trotman/Getty Images
Wawrinka dominated Andy Murray in the quarterfinal thanks to his unbelievable effort with his serve, as noted by ESPN's Chris Fowler:
Wawrinka awesome display. not giving the great returner Murray a look at a single break point? Unreal. 2 surprise semifinalists.

— Chris Fowler (@cbfowler) September 5, 2013
He never faced break point, thanks in large part to his performance on his first serve, winning 88 percent of the points. While he only got 55 percent of them in play, he made it count when he did.
Murray simply could not keep up with the average of 118 mph on the serves, topping out at 136 mph. He also was able to keep them away from his opponent with solid directional shots.
In many cases, this strategy could come back to bite you as you end up with double faults (he had four against Murray) and struggles on the second serve. However, you have to take chances when facing a superior opponent.
Wawrinka cannot afford to play it safe in this match, and he needs to go after Djokovic right away.
Don't Let Djokovic Get to Net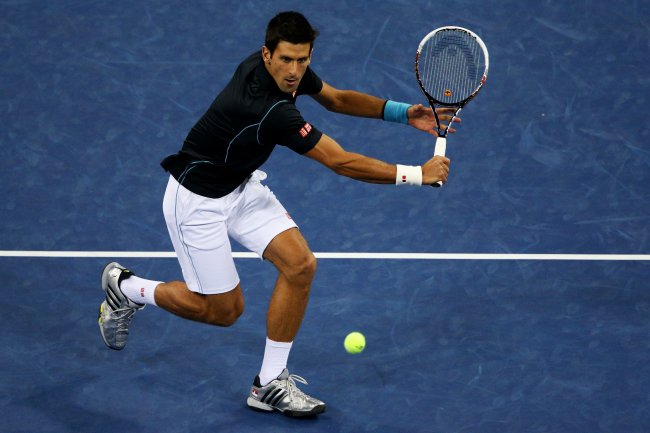 Clive Brunskill/Getty Images
For many players, going to the net is a calculated risk. For Djokovic, it is almost a certain point.
In his last match, the Serbian went to the net 39 times and was able to win an impressive 27 points. However, this is nothing compared to his Round 4 battle against Marcel Granollers when he went 28-of-30 at the net.
He is able to do this when opponents are too passive while sitting back on rallies. They continue to chase shots until the No. 1 player in the world is simply able to finish them off.
Wawrinka cannot allow this to happen. He has to be more aggressive than his opponent to prevent Djokovic from getting easy winners.
Otherwise, it will be a long day for the Swiss player.
No. 8 Richard Gasquet vs. No. 2 Rafael Nadal
Finish Points Quickly
Robert Deutsch-USA TODAY
In five matches at the U.S. Open, Nadal has only lost a single set. His last match against Tommy Robredo lasted only one hour and 40 minutes as the underdog was only able to win a total of four games.
Which upset is more likely to happen?
Meanwhile, Gasquet has gone to five sets in each of the last two rounds, and the battle against Milos Raonic in the fourth round lasted almost five hours.
There is no denying that Nadal will be fresher, especially considering that he always displays great endurance on the court.
With this in mind, it will be important for Gasquet to end the match quickly. This requires avoiding long rallies that will tire him out and give Nadal an advantage late.
The French star has to be aggressive and go for winners, even if it leads to more unforced errors than usual. The alternative will simply be more errors at the end of the match when he is exhausted.
Jump on Second Serve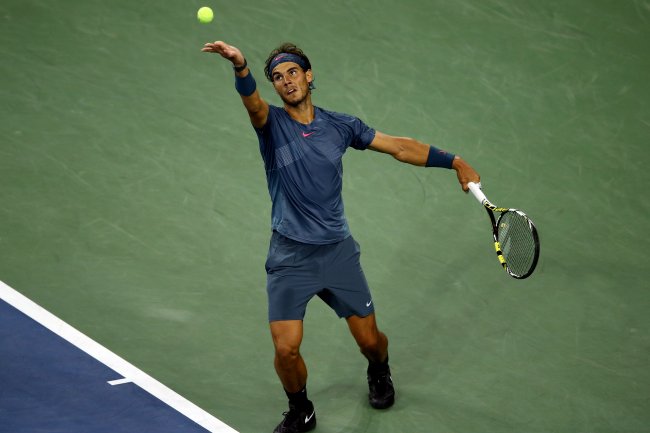 Elsa/Getty Images
When Gasquet faces an opponent's second serve, it is almost like a shark that smells blood. He currently ranks second in the world with a 55 percent success rate against second serves, better than even Nadal.
As players look to make sure they avoid double faults, they take a little bit of speed off their serve and often hit it right down the middle.
This is where Gasquet must shine in the upcoming match. It is truly the only time in the match where he will have the advantage over his opponent, and he needs to use it to get as many points as possible.
Nadal has certainly left openings for it as of late. He only put 61 percent of first serves in play in his last match, well below his season mark of 70 percent.
If Gasquet can win 55-60 percent of these return points, it will lead to some breaks and eventually a win in the semifinals.
Follow Rob Goldberg on Twitter for the latest breaking news and analysis.
This article is
What is the duplicate article?
Why is this article offensive?
Where is this article plagiarized from?
Why is this article poorly edited?