WWE's Top Tweets, Instagram Photos and Viral Videos for Week of Sept. 2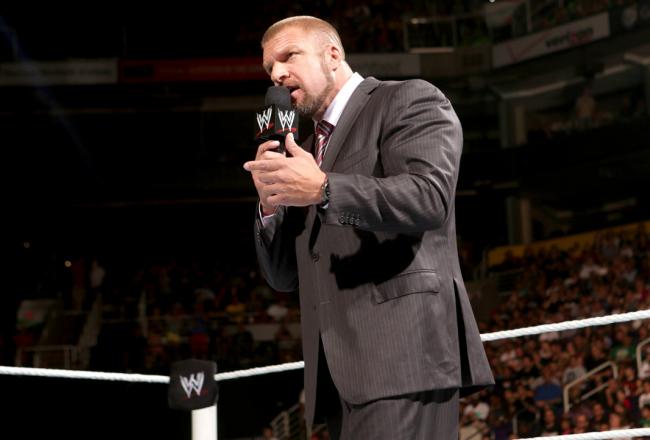 (Photo: WWE)

WWE has the word "entertainment" in its name, its performers use stage names, one man appears to have to power to conjure up flames and yet, there's been recent backlash about the younger audience being able to differentiate between story and reality.
The theme of much of this week's best WWE tweets, Instagram photos and viral videos was the line between scripted and genuine. A former WWE champ and a celebrated announcer responded to complaints about current WWE storylines involving bullying and the negative message that may send.
The other most interesting WWE-related social media tidbits centered around Cody Rhodes' (storyline) last day on the job, a look at world title history and AJ's new look.
Rhodes angered Triple H with a comment backstage on Monday's Raw, and soon found himself in a match with his job on the line. He ended up losing to Randy Orton that night, Rhodes' gutsy effort not enough. For the moment, the second-generation Superstar had to walk away from the company.
WWE captured a lot of the emotion of Rhodes' exit with this shot of him leaving the arena via the company's Instagram page.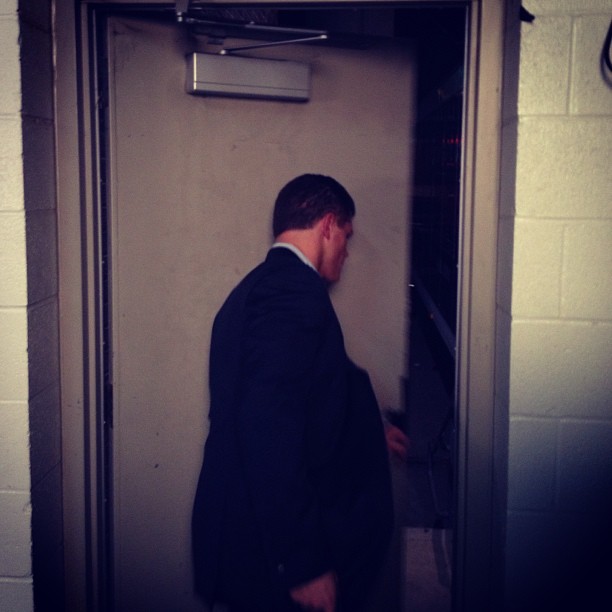 To make the story feel more real, WWE also apparently recruited Rhodes' family. In a story on WWE.com, his father Dusty is quoted as saying, "It broke my heart to see this."
His brother Dustin (Goldust) has also played up the angle on Twitter.
Hey @VinceMcMahon @StephMcMahon @TripleH , do whats right for business. Please give @CodyRhodesWWE a #SecondChance . What can i do?

— GOLDUST (@DUSTIN_RHODES1) September 6, 2013
This merging of reality and entertainment is partly why some have had a hard time separating the two when it comes to recent bullying-based storylines.
Critics have claimed that it's hypocritical for WWE to preach against bullying with its Be A Star program and then have Ryback bully employees backstage or Stephanie McMahon bully Big Show on Monday's Raw.
Public Relations specialist Marc Kruskol said, "You cannot profess one thing, then show something else," per PWTorch.com.
It's strange how much WWE is held to a different standard than other forms of entertainment. When The Joker kidnaps someone on a Batman cartoon, there are far less claims that the cartoon is being pro-kidnapping. WWE shows people throwing people through tables, but it's not an indication that this is a normal, acceptable behavior.
As real as WWE tries to make what we screen, it's clearly a set of characters following a script.
Both Triple H and Jim Ross poked holes in Kruskol and others' arguments in recent tweets.
Anyone who interprets being a TV wrestling villain to real life bullying is embarrassingly misguided.

— Jim Ross (@JRsBBQ) September 4, 2013
OMG, someone just told me that Darth Vader is a character in a movie!!!! Silly me all this time I thought he was just a big bully #BAStar

— Triple H (@TripleH) September 3, 2013
Paul Levesque isn't abusing his power and intimidating the WWE roster, his character Triple H is.
It's that merciless, conniving character that got Michael Cole to ask the "tough questions" in an interview on WWE.com. He played that role convincingly, discussing the burden he carries with his job, and explaining his actions at SummerSlam with a chilling coldness in his voice.
EXCLUSIVE: @MichaelCole interviews @WWE COO @TripleH on his recent decisions on what's #BestForBusiness. WATCH: http://t.co/yV69UxWsPo

— WWE (@WWE) September 4, 2013
Before Triple H decided to buy Randy Orton a new Escalade last week, you would think countless images of cars being destroyed on WWE programming would have popped into his head.
Fans who've been watching WWE for a few years know that you just don't bring a car to a WWE arena. Ask John "Bradshaw" Layfield who saw his windshield shatter thanks to Shad Gaspard, JTG and John Cena. Ask Vince McMahon who watched helplessly as Steve Austin filled his car with wet cement.
Those are some of the moments that get celebrated in this video of WWE's history of vehicular destruction.
The Night of Champions pay-per-view is in part a celebration of wrestling championship history, so it's no surprise to see WWE uses its Instagram page to highlight titles from the past. On "Wayback Wednesday," the company shared this shot of the NWA World Heavyweight Championship.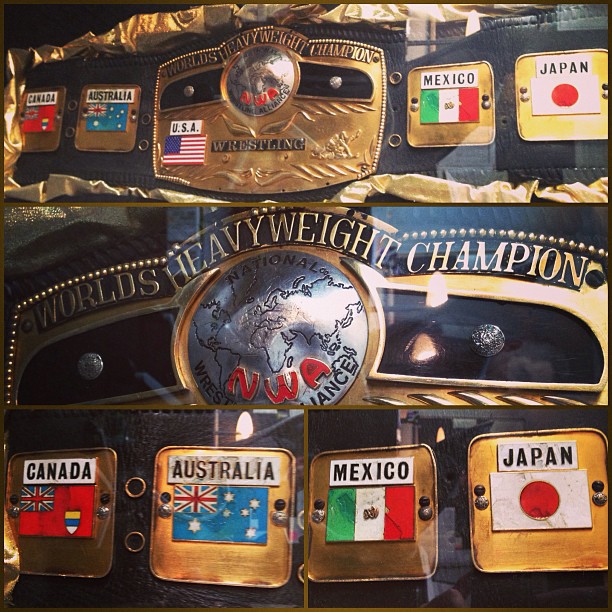 This championship was once the most prestigious title in the business.
The long list of Hall of Famers who have carried that belt include Lou Thesz, Harley Race, Ric Flair, Dory and Terry Funk and Buddy Rogers. It's interesting to see how different wrestling championships have become when comparing this to the current WWE Championship.
The reigning Divas champ celebrated her title win by marking the date of that victory on the back of her neck.
AJ Lee shared her new tattoo via Twitter.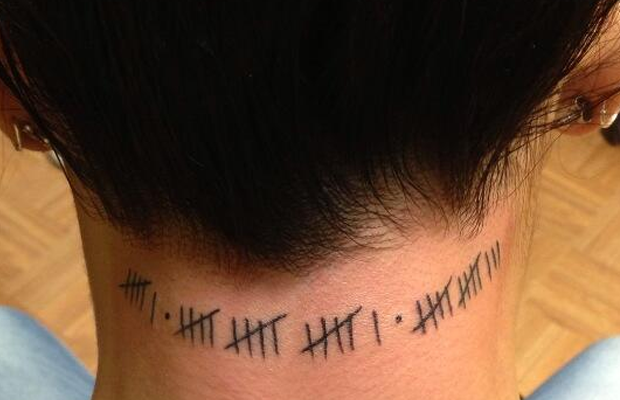 And if we're keeping score of what's real, AJ's bad blood with her three challengers at Night of Champions is storyline; the tattoo is real.
This article is
What is the duplicate article?
Why is this article offensive?
Where is this article plagiarized from?
Why is this article poorly edited?