Projecting the Los Angeles Dodgers' Opening Day 25-Man Roster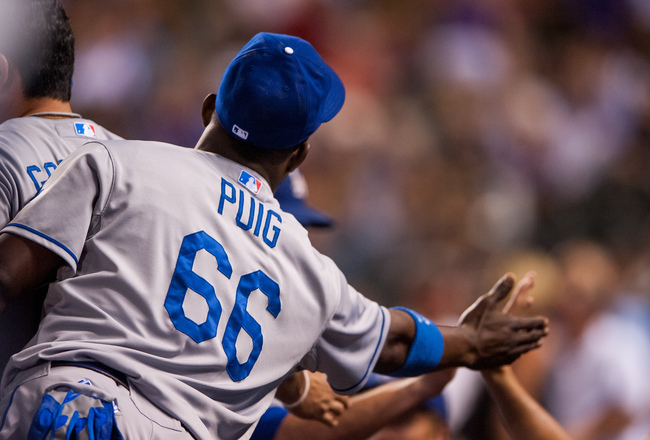 Dustin Bradford/Getty Images
Recent acquisitions have thrown the 2013 Dodger roster into some turmoil, as the arrivals of Michael Young from the Phillies and Edinson Volquez from the Padres have made other spare parts such as Jerry Hairston, Jr. obsolete. Add that to the ever-present speculation about the Dodgers' pursuit of big-money free agents, and it's never too early to look ahead to 2014.
With all that being said, though, there are still plenty of unknowns. A World Series title can make a GM more likely to bring back the same roster (see: 2012-13 San Francisco Giants), while a disastrous flameout in the Division Series could prompt massive turnover.
In addition, some of the vaunted Dodger payroll flexibility will likely be cut into when Clayton Kershaw signs his virtually inevitable extension.
Keep Reading

Los Angeles Dodgers: Like this team?