Danny Trevathan Picks Off Joe Flacco, Drops the Ball Before Crossing Goal Line
Denver Broncos linebacker Danny Trevathan picked off Joe Flacco but dropped the ball while readying for celebration before he reached the end zone.
It would roll out the back of the end zone for a touchback.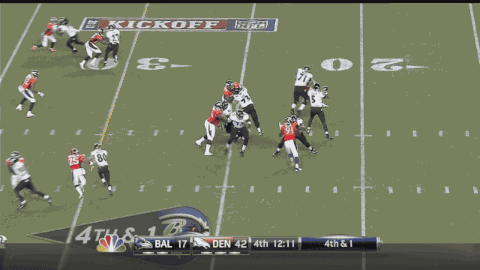 All he can do is shake his head.