Cody Rhodes Must Not Be Rushed into Main Event Spotlight
Use your ← → (arrow) keys to browse more stories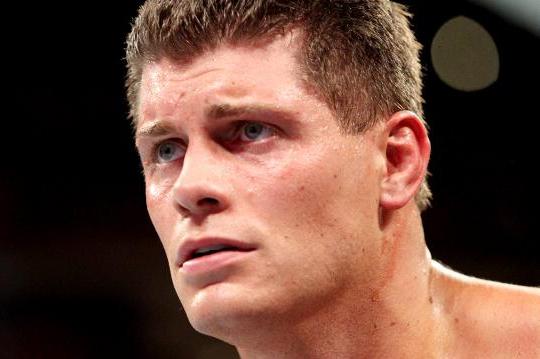 (photo courtesy of WWE.com)
With Cody Rhodes being fired by Triple H on this past Monday's Raw, it is clear that he will not be rushed into a main event.
However, when and if he returns, he must not immediately be put into a main event either.
He has too many unfinished wars to settle upon his potential return.
Following his win against Damien Sandow at
SummerSlam 2013
, Rhodes again took on Sandow before turning his attention to Curtis Axel, Fandango and
Randy Orton
.
He could feud with any of those Superstars upon his return. The intriguing part about his recent opponents is that they are all at different levels of popularity in WWE.
Rhodes could slowly ease his way into the main event spotlight by feuding with each of these competitors one by one.
Assuming that he returns to WWE, he could have a short feud against Fandango. A series of matches with Fandango would re-establish Rhodes as a successful Superstar and reacquaint fans with his babyface persona.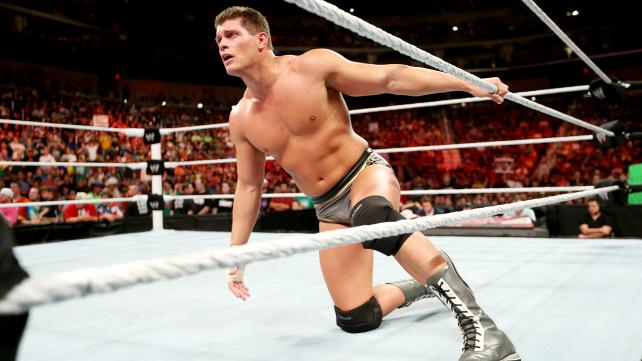 Rhodes left WWE with a stretch of entertaining singles matches starting at
Money in the Bank 2013
. By feuding with Fandango, he will be able to once again show that he can have fantastic matches with anyone.
After feuding with Fandango, Rhodes should move to feuding with Curtis Axel, who defeated Rhodes two times in a row after SummerSlam 2013. Axel beat Rhodes on the August 23, 2013, edition of SmackDown and also on the August 28, 2013, edition of Main Event.
A revenge match against Axel would be another way to slowly help Rhodes get to the main event. Axel and his manager, Paul Heyman, would be perfect foils for Rhodes. They could conspire to keep him away from the WWE World Heavyweight Championship or WWE Championship.
Of course, anyone who feuds with the hated Heyman is going to come away more popular, as Heyman and his clients have been focal points on WWE television over the past year. By feuding with Axel and Heyman, Rhodes would instantly become an integral part of WWE programming again.
Having him stay out of the main event scene upon his return will seem more realistic because he will have to work his way back to the top, where could face old foes.
Even though Rhodes has defeated Sandow and seemingly ended their conflict, Sandow could be the WWE world heavyweight champion by the time Rhodes returns. Because of their history, Rhodes and Sandow could feud over the championship.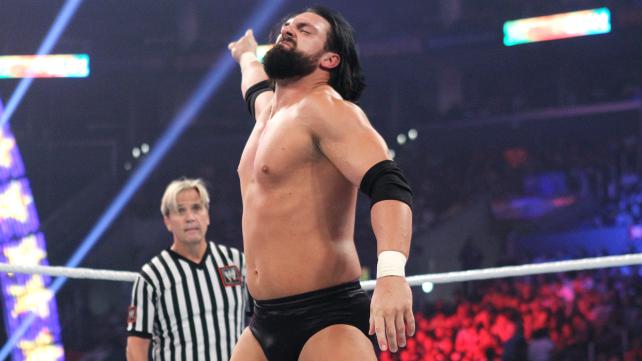 A slow climb to the main event scene by taking on Fandango and Axel could be buoyed by Sandow's bragging about being world heavyweight champion at Rhodes' expense.
An eventual match for the championship would be much anticipated because of their history, Sandow's bragging and members of the WWE Universe wanting to see Rhodes finally win the belt.
Whether or not he wins the World Heavyweight Championship, he would be at a level to challenge Randy Orton for the WWE Championship. Because of his previous successes against Fandango, Axel and Sandow, Rhodes would be a convincing challenger to Orton's title.
Also, taking on Orton again has a natural story built into it because of how he caused Rhodes to lose his WWE career by beating him on the September 2, 2013, edition of Raw.
There are many possible opponents for Cody Rhodes to logically feud with if he returns to WWE. By taking out Superstars that he faced before he was fired, Rhodes can slowly climb to the top of WWE.
Read more from Sean McCallon on the Double Axe Handle Blog.

Follow Sean McCallon on Twitter @TheBlueMask246.