5 Reasons Robert Lewandowski Won't Be Sold by Borussia Dortmund in January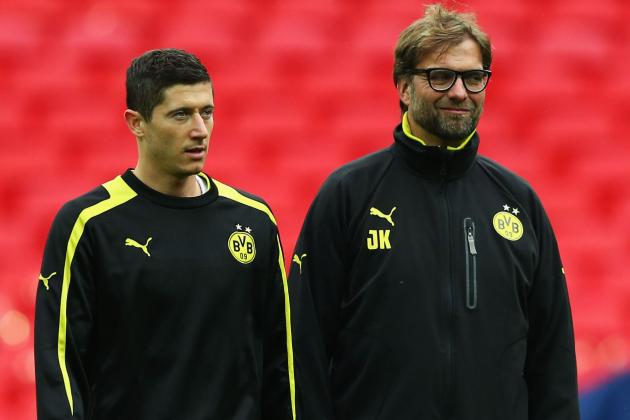 Alex Livesey/Getty Images

It was the transfer everyone expected, yet Borussia Dortmund's Robert Lewandowski did not move to Bayern Munich over the summer.
Bad news for the striker, who seemed to have his heart set on a move to the Allianz Arena but fantastic news for Die Borussen, who get to hang onto their star man for a little longer.
On September 2, the transfer period came to an end, relieving everyone of the relentless torrent of rumours, gossip and speculation that had rained down for months.
They say that when one door closes, another door opens. In football, when one transfer window closes, another one opens. Far too soon.
On December 31, transfer season will be upon us once more and it's inevitable that Lewandowski will be linked with a move away from Borussia Dortmund.
However, it's also very unlikely that he will leave Signal Iduna Park in January. Over the following slides, we look at five reasons why.
Agree? Disagree? Let us know in the comments section below.
Begin Slideshow

»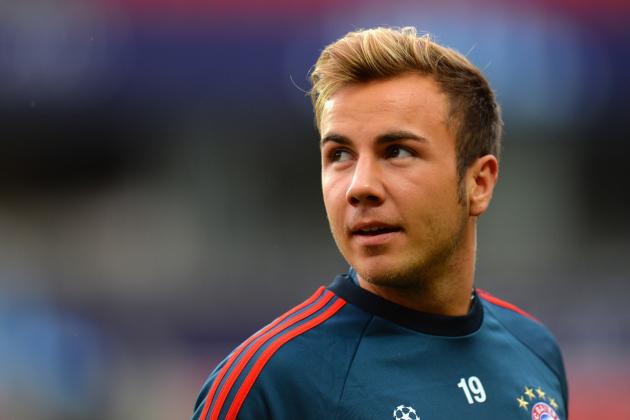 Shaun Botterill/Getty Images

In 2010/11 and 2011/12, Borussia Dortmund won back-to-back Bundesliga titles.
Last term, the honours went to Bayern Munich and it seemed like Jurgen Klopp's team were always one step behind their Bavarian rivals, who finished the season as winners of a historic treble.
To rub salt in the wound of the club's fans, Bayern also poached one of Dortmund's best players, Mario Gotze.
The timing was hardly perfect—Bayern admitting that they had met the release clause of €37 million in Gotze's contract shortly before Dortmund's Champions League semi-final tie against Real Madrid.
When news of Lewandowski's proposed move broke, it looked like yet another painful jab, aimed squarely at Klopp's side.
However, BVB did not want to let Lewandowski leave, adamant they were going to keep hold of their star—even if it meant letting him leave for free the following summer.
After managing to convince the 25-year-old to stay for one more year and upping his wages by a reported £3 million, as seen in the Guardian, the club will not let him walk in January.
They will not give in to Bayern that easily.
Harold Cunningham/Getty Images

Borussia Dortmund have already accepted the fact that they will not receive any money for Lewandowski.
If they wanted cash, they would have parted ways with the striker already. Financially speaking, the club have a lot more to gain by keeping the forward until next June, rather than letting him go.
In line with FIFA laws, a player can reach a pre-contract agreement with another club with six months or less remaining on his current contract.
If Lewandowski feels so inclined, he can make a deal with Bayern in January and join them on a Bosman transfer when his contract runs out.
Should the striker recapture the form he showed in Europe last season and help his team to the latter stages of the UEFA competition, Dortmund's coffers will be even healthier than if they'd sold Lewandowski.
Last season, their run to the final of the Champions League saw Dortmund pocket a total of €54.161 million, as per UEFA.com.
Lewandowski was one of the tournament's top scorers with 10 goals, including a memorable four-goal haul against Real Madrid in the semifinals.
With an estimated €1.34 billion in Champions League and Super Cup revenue distribution this season, Lewandowski's presence could be very valuable indeed.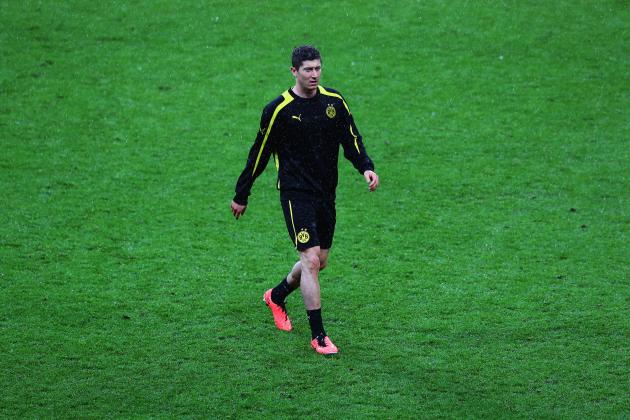 Martin Rose/Getty Images

It may be naive to believe that Lewandowski has committed himself to Borussia Dortmund until next summer but, on the face of things, it looks like he will see out the 2013/14 campaign at Signal Iduna Park.
The striker told Sport Bild (via the Guardian) last month:
The situation is now that I will stay in Dortmund for one more year. We have put aside all disagreements and have cleared the air. There were mistakes made but the case is closed.

I had a different starting point. I thought I was allowed to transfer. I was then disappointed and angry. But now everything is calm. I have always said I would respect my contract.
If he sees out his contract in its entirety, Lewandowski will be at Dortmund until June 30, 2014.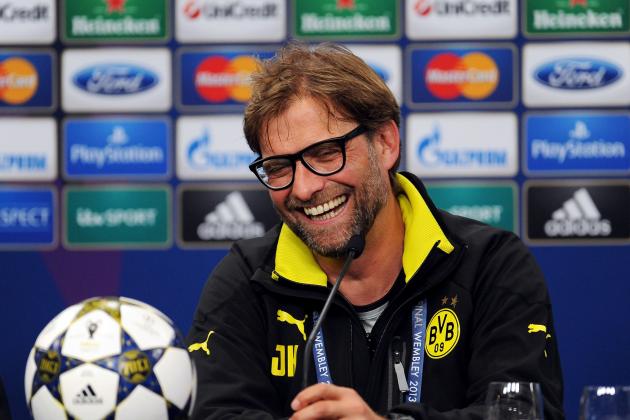 Handout/Getty Images

There is still a long way to go but it would be foolish to bet against Borussia Dortmund winning the Bundesliga this season.
Since Klopp arrived at the club in 2008, Dortmund have gone from strength to strength.
German football manager of the year in 2011 and 2012, Klopp has won two Bundesliga titles, the 2011/12 DFB Cup and the 2013 DFL Supercup.
This season, Bayern Munich are a team in transition. True, they may have one of the best managers in world football overseeing that transition, but it's a time of change. It's also time for Dortmund to pounce.
Lewandowski himself would be wise to eschew a move in January. Dortmund have started the campaign with a 100 percent record and who knows how far they can go this season.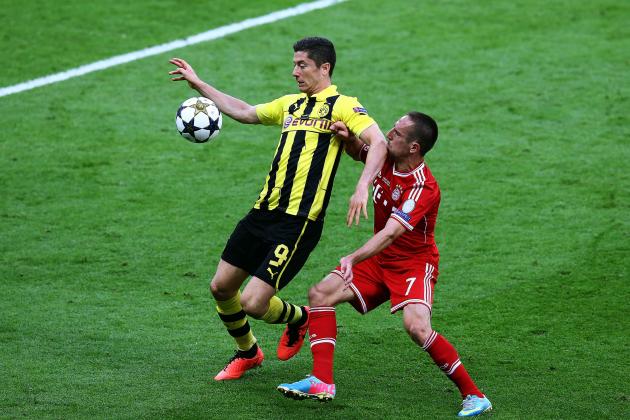 Martin Rose/Getty Images

In terms of numbers, last season was Lewandowski's best to date. With 38 goals and 16 assists for club and country, it was a prolific campaign.
The Pole is the main man in Klopp's 4-2-3-1 system and the summer arrivals of Henrikh Mkhitaryan and Pierre-Emerick Aubameyang have more than made up for the loss of Gotze.
Already, Lewandowski has scored more than he had at this point last season, with two goals and one assist registered in Dortmund's opening four games.
Lewandowski has scored 56 Bundesliga goals in 102 appearances for the club and is now targeting his best season ever. The striker told www.bvb.de:
I never thought about how many goals I could score at Borussia Dortmund. But it is how it is and I'm very happy about it. This is my fourth season with BVB and I hope that it will be even better than the last one.
It seems unlikely that he will leave the club before the season's out. It would take time to gel with a new side and Lewandowski may not be considered the focal point of Bayern's attack, as he is with Dortmund.
Strikers are all about winning, improving their statistics and breaking records. If this is to be Lewandowski's last season at the Westfalenstadion, he will want to go out with a bang.