The 10 Most Athletic Players in World Football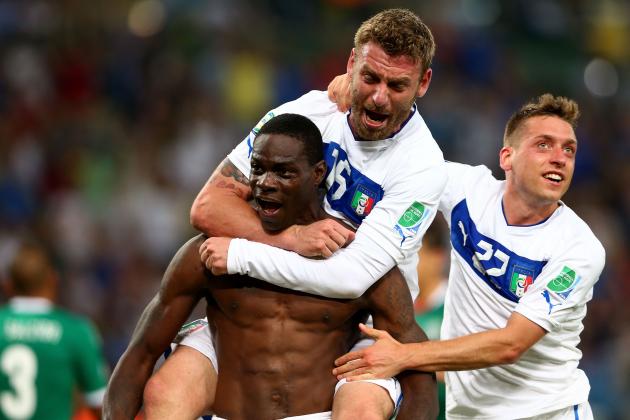 Ronald Martinez/Getty Images

Calling a footballer a natural athlete is at times a backhanded compliment.
The underlying inference can be that the player in question is great at running about and so forth but not necessarily an instinctive footballer.
When someone possesses an innate understanding of the game and the physical attributes to fully exploit those smarts, he is a member of a very small club of elite footballers.
Here we rate the most athletic players in world football.
More than just boasting an impressive physique or electric speed, athleticism for a football player also depends on his stamina, strength and finesse (the balance and grace that sets certain athletes apart).
Using this range of factors to determine athleticism with ratings out of 10, here are the 10 footballers who currently top the list.
Begin Slideshow

»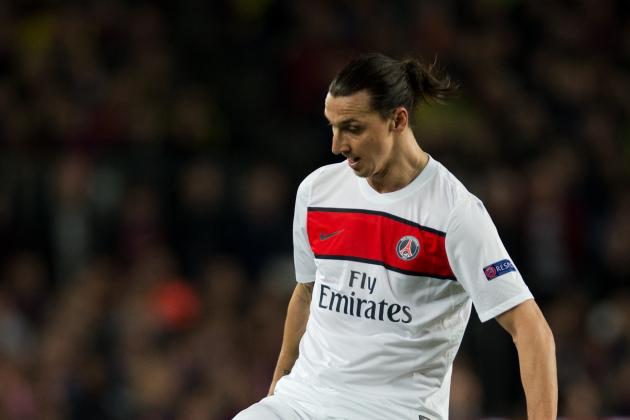 Jasper Juinen/Getty Images

Speed: 6
Power: 9
Stamina: 6
Finesse: 9
Though he's not the quickest or most mobile player around, the enormous Swede is extremely agile and flexible for a man of his size.
Considering his titanic strength, he is also capable of delicate touches and amazingly nimble footwork.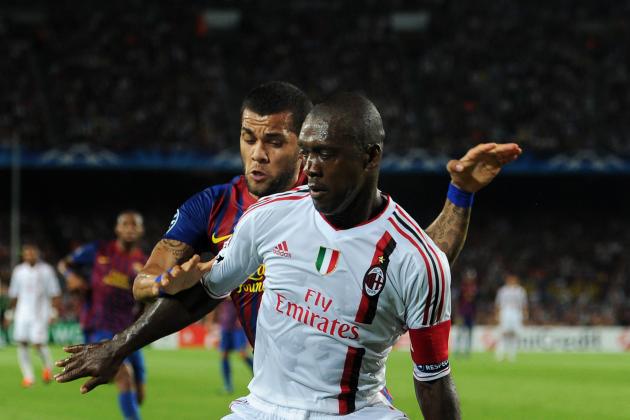 Jasper Juinen/Getty Images

Speed: 6
Power: 9
Stamina: 8
Finesse: 7
The fact that he is still playing first-division football at the age of 37 is testament to the Dutchman's incredible mental and physical durability.
He may not be the most fleet-footed player around, but the Botafogo playmaker is still as strong as an ox and a delight to watch with the ball at his feet.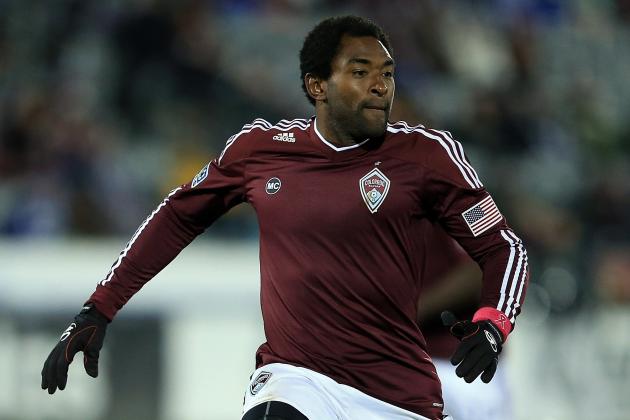 Doug Pensinger/Getty Images

Speed: 10
Power: 9
Stamina: 7
Finesse: 5
The Colorado Rapids lightning bolt could lay claim to being the fastest individual in world football, having once clocked a time of 10.39 seconds over 100 meters.
The U.S. international also has the power to muscle past defenders when need be and is a strong runner over 90 minutes.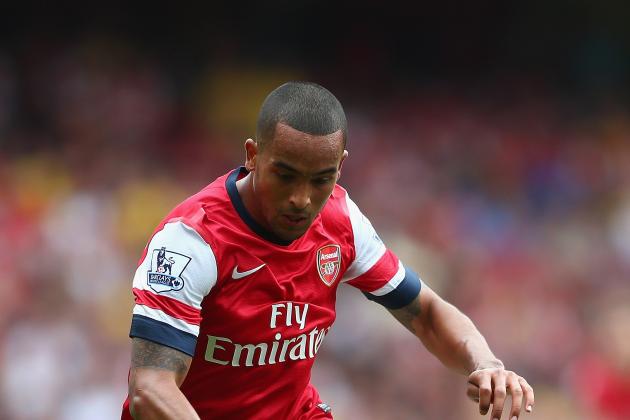 Clive Mason/Getty Images

Speed: 10
Power: 8
Stamina: 7
Finesse: 6
A player who could do with an improved end product, the Arsenal flyer is nonetheless breathtakingly quick and able to blitz defenders when he is on song.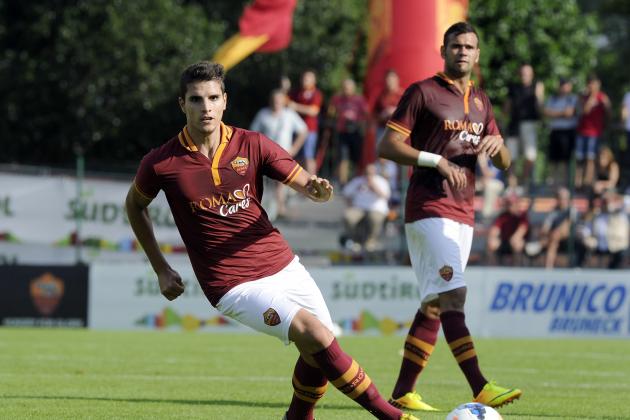 Claudio Villa/Getty Images

Speed: 8
Power: 7
Stamina: 8
Finesse: 9
The new Tottenham signing is one of the most graceful athletes in world football.
The Argentine would be a remarkable player based on his skills alone, but his ability to perform his tricks and take on defenders at high speed is all the more impressive.
The former River Plate starlet gliding across the turf with the ball glued to his feet is a joy to watch.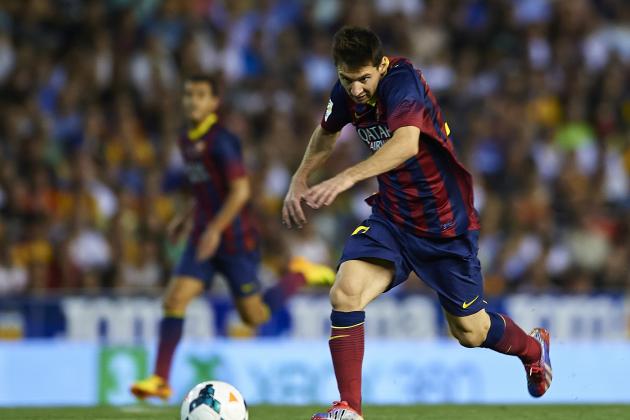 Manuel Queimadelos Alonso/Getty Images

Speed: 9
Power: 8
Stamina: 7
Finesse: 10
If you encountered Messi on the street without knowing who he was, you wouldn't necessarily pick him as a supreme athlete.
Even during a match, as he ambles about at a canter with his socks around his ankles, the diminutive Argentine doesn't appear capable of producing anything remarkable.
Once the ball hits his feet, however, he suddenly transforms from a Lada into a Maserati, rapidly whirring into life and accelerating through the gears as he zooms past hapless defenders.
Surprisingly strong for his size, "La Pulga" is one of the fastest players in the world in possession, and his balance and agility are second to none.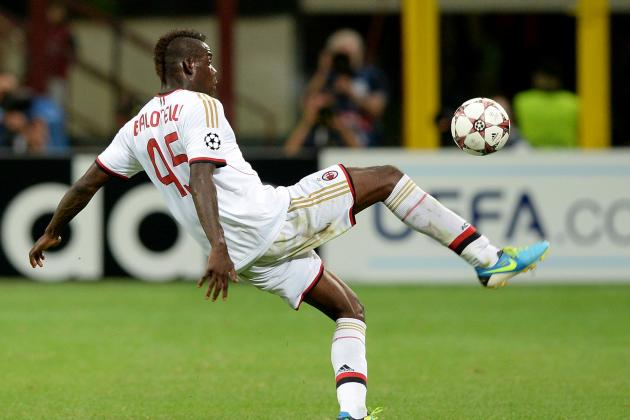 Claudio Villa/Getty Images

Speed: 8
Power: 9
Stamina: 8
Finesse: 9
If you could design the perfect footballer, he would probably look a lot like Mario Balotelli.
The Milan forward is fit, strong, balletic and very clever in the way he moves around the pitch.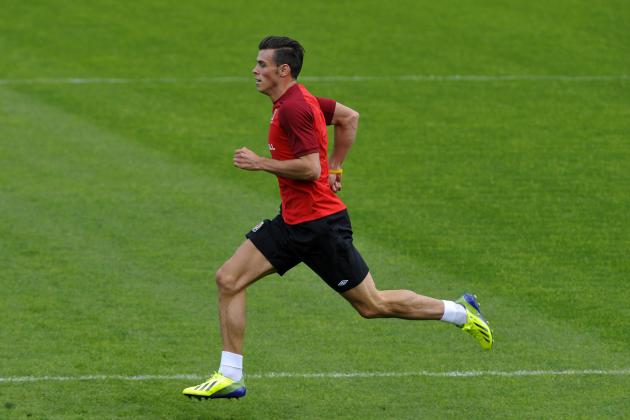 Matthew Horwood/Getty Images

Speed: 10
Power: 8
Stamina: 8
Finesse: 8
Anyone who has witnessed the world's most expensive footballer running at full speed down the left flank would concede he is an astounding athlete.
His close control and powerful shot complete an awe-inspiring package.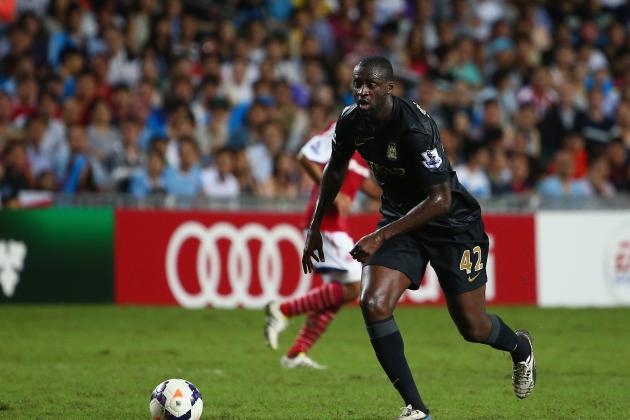 Robert Cianflone/Getty Images

Speed: 8
Power: 10
Stamina: 9
Finesse: 8
It is not hard to imagine Yaya Toure playing tight end for the Baltimore Ravens, power forward for the Houston Rockets or second rower for the Parramatta Eels, and this, in essence, is what differentiates a great sportsman from the crowd of lesser athletes.
The Manchester City giant is not hindered by his size on the football field; rather he takes full advantage of his physical attributes with elegant poise.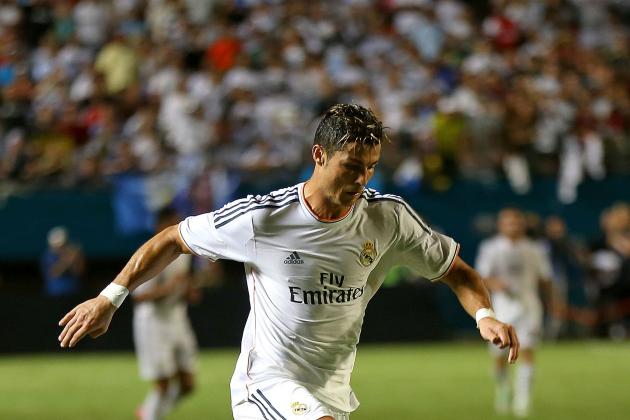 Mike Ehrmann/Getty Images

Speed: 10
Power: 9
Stamina: 9
Finesse: 9
It may annoy some people that Cristiano is fully aware of his impressive physique, but that doesn't change the fact that he is a remarkable athlete.
The Real Madrid superstar is the perfect combination of power, speed and dexterity, and he knows how to exploit his superiority to full effect.
He can charge like a rhino, sprint like a hare, leap like a gazelle and launch missiles from his right boot.
In terms of athleticism, no footballer on the planet can match Ronaldo.