Analyzing How to Craft the Perfect Swerve to Shock and Thrill Fans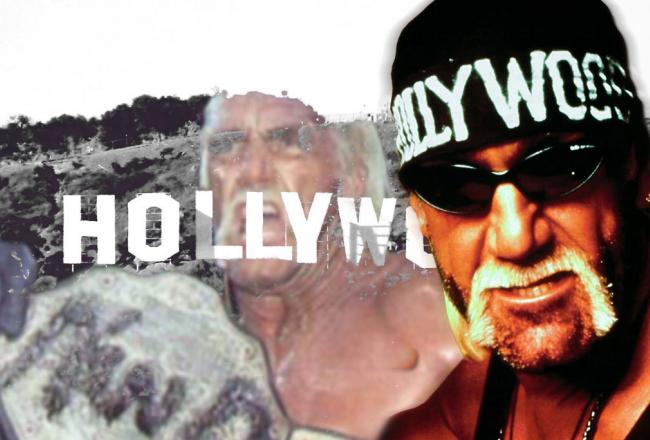 (Photo: Wrestle Scoop)

Every jaw in the arena drops open, every pair of eyes widens; that's what a perfect pro wrestling swerve looks like.
Fans are alert, on the lookout for surprises and so to truly shock them is an art. That's exactly what wrestling promoters have done over the years, creating unexpected twists in the narrative that the audience remembers forever.
In today's wrestling world, keeping a potential plot twist secret is a difficult task thanks to the Internet. Surprises like Chris Jericho's return at the 2013 Royal Rumble are a rare breed because of that.
Should John Cena ever turn heel, it will likely lack true shock.
Not only have fans been forecasting this for years, but before WWE could yank this surprise out of its hat, word would get around via dirt sheets, rumors and Twitter. A modern perfect swerve requires silencing of backstage sources and tight lips from those involved.
When the shocking moment is finally revealed, it should be surprising, but not random.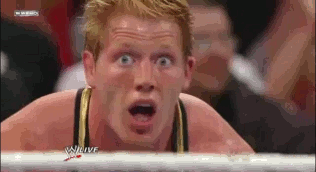 The best swerves are built on seeds previously planted, soft hints that fans only notice after the fact. That element helps trigger that "ah-ha" moment bookers are trying to create. These are things that feel like something we should have known all along rather than something that feels arbitrary.
These moments change the current plotlines in a major way, derailing the story we thought we were watching.
How does a wrestling company go about creating a moment like that? Analyzing shockers from wrestling's past and its present reveals the makeup of a big-time swerve.
"Where do we go from here?"
Take one of wrestling's most popular good guys and have him turn on his friend, tapping into a dark side we didn't know he had and you have the most talked about swerve in wrestling history.
The Outsiders, Scott Hall and Kevin Nash had invaded WCW from WWE. They claimed to have a mystery third partner and speculation buzzed about who that could be.
Hulk Hogan turned out to be that third man.
Hogan's connections with WWE as well as his squeaky-clean American hero character made him the perfect man for this role. When he talked to Gene Okerlund about being bigger than the whole organization and not getting the movies and money he was promised, it made perfect sense.
The bold move to make Hogan heel resonated partially because it was so unexpected, but also because it was believable.
Now it suddenly made sense why Hall and Nash were so cocky about their third partner and why Hogan wasn't appearing as often on WCW programming in the early part of 1996. WCW set up the audience for a huge surprise and delivered.
Hogan's name power and reputation powered this moment to legendary status. This is proof that the perfect swerve can't involve just anybody, only the biggest stars will do.
"The people screwed the people."
While Hogan's turn followed subtle foreshadowing, WWE's swerve at the 1998 Survivor Series came off the strength of misdirection.
It appeared that Vince McMahon wanted nothing more than to end The Rock's hope of winning the WWE title at the event's "Deadly Game" tournament. He sent Big Bossman after him and looked to have him eliminated.
The Rock made it to the finals in spite of all that and faced the McMahon-backed Mankind.
It appeared that fans were witnessing a rebel in The Rock fighting against a regime with Mankind serving as the muscle. Mimicking the Montreal Screwjob from the previous year, McMahon called for the bell even though Mankind was not tapping out to The Rock's sharpshooter.
This was McMahon's plan all along, to put the belt on his new soldier.
The swerve included McMahon turning on Mankind, The Rock turning on the people and paralleling a previous shocking event. The new champion's popularity and his animosity with McMahon made this a twist difficult to see coming.
The Rock's motivation, namely money and fame, were believable which helped to cement the power of the surprise of him being the "Corporate Champion."
"Y'all just a bunch of puppets."
Mark Henry joined the list of greatest swerves wearing a salmon suit and slamming John Cena to the mat along the way.
WWE wisely toyed with the audience by having Henry tease his retirement on Twitter.
#raw #wwe I have spoke to my family and hope to talk to all of you fans tomorrow live from Grand Rapids. Guys Father Time is undefeated.

— TheMarkHenry (@TheMarkHenry) June 17, 2013
Henry's age and the culmination of his injuries aided the strength of rumors skittering around the Internet. These were the hints planted that quickly bloomed into something startling.
The genuineness in his voice as he talked about walking away from the sport sucked even the most cynical of fans. Tears, lump-filled throats and the crowd chanting "Thank you Henry!" completed the picture.
Henry then smashed that picture by revealing that it was all a hoax.
With as many swerves as fans have seen over the years, it takes an effort like Henry's to fool us. It takes misdirection, great acting and secrecy in an age of immediate information. It's a welcome moment when it happens.
Here's hoping the next great swerve is coming soon, one that fans can add it to the list of Paul Bearer betraying The Undertaker, Curt Hennig joining the NWO and Brad Maddox hitting Ryback with a low blow inside the Hell in a Cell.
Wrestling fans often think they always know what's coming and when they're wrong, it's an electric experience.
This article is
What is the duplicate article?
Why is this article offensive?
Where is this article plagiarized from?
Why is this article poorly edited?