The NFL is an always-changing entity.
Right now, everyone thinks they have the league figured out. On paper, it seems so simple to separate the contenders from the pretenders. There may not be a consensus on who will be playing in February, but for the most part, everyone seems to agree on who will be good and who will be competing for Jadeveon Clowney.
But things change. Unknown players and underrated teams come out of nowhere, while preseason stars fall victim to injuries or inconsistent play.
It happens every year.
With that said, let's take a look at my Week 1 picks along with some under-the-radar squads that will impress.
Week 1 NFL Picks

| | | | | |
| --- | --- | --- | --- | --- |
| Matchup | Date | Time (ET) | TV | Predicted Winner |
| Baltimore at Denver (-7.5) | Thursday, Sept. 5 | 8:30 PM | NBC | Denver |
| New England (-9) at Buffalo | Sunday, Sept. 8 | 1 p.m. | CBS | New England |
| Cincinnati at Chicago (-3) | Sunday, Sept. 8 | 1 p.m. | CBS | Cincinnati |
| Miami at Cleveland (pk) | Sunday, Sept. 8 | 1 p.m. | CBS | Miami |
| Atlanta at New Orleans (-3) | Sunday, Sept. 8 | 1 p.m. | FOX | Atlanta |
| Tampa Bay (-3.5) at N.Y. Jets | Sunday, Sept. 8 | 1 p.m. | FOX | Tampa Bay |
| Tennessee at Pittsburgh (-7) | Sunday, Sept. 8 | 1 p.m. | CBS | Pittsburgh |
| Minnesota at Detroit (-5) | Sunday, Sept. 8 | 1 p.m. | FOX | Detroit |
| Oakland at Indianapolis (-9.5) | Sunday, Sept. 8 | 1 p.m. | CBS | Indianapolis |
| Seattle (-3.5) at Carolina | Sunday, Sept. 8 | 1 p.m. | FOX | Seattle |
| Kansas City (-4) at Jacksonville | Sunday, Sept. 8 | 1 p.m. | CBS | Kansas City |
| Green Bay at San Francisco (-4.5) | Sunday, Sept. 8 | 4:25 PM | FOX | San Francisco |
| Arizona at St. Louis (-4.5) | Sunday, Sept. 8 | 4:25 PM | FOX | St. Louis |
| N.Y. Giants at Dallas (-3.5) | Sunday, Sept. 8 | 8:30 PM | NBC | New York |
| Philadelphia at Washington (-3.5) | Monday, Sept. 9 | 7 p.m. | ESPN | Washington |
| Houston (-3.5) at San Diego | Monday, Sept. 9 | 10:20 p.m. | ESPN | Houston |
Odds courtesy of Covers
St. Louis Rams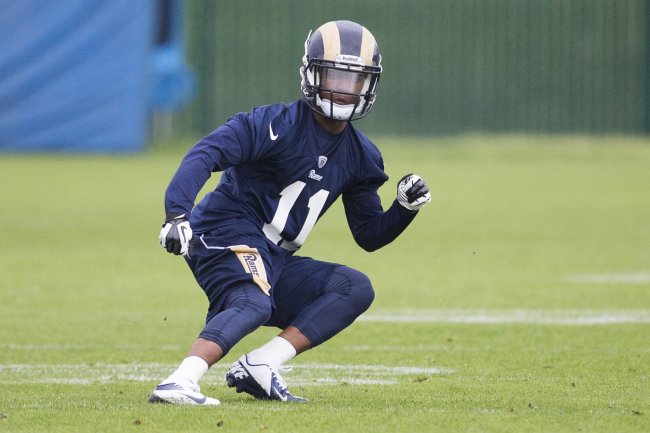 David Welker/Getty Images
I still worry about Sam Bradford's consistency, but he had the best season of his career in 2012 and now has a few more dynamic weapons to play with.
Tavon Austin is the most notable of the bunch. While he had a quiet preseason, I think that was on purpose. The rookie out of West Virginia has the talent to be one of the most electrifying, versatile players in the league (think Percy Harvin when healthy), and the Rams didn't want to give away how they were going to use their unique weapon.
When the games count, Austin will be utilized, and he will give defensive coordinators nightmares.
Throw in home run threats Chris Givens and Daryl Richardson, and although the Rams are young on offense, they can be explosive.
But much like the other top NFC West squads, they will win games with their defense.
Chris Long and Robert Quinn give the team a good pass rush, James Laurinaitis is a reliable anchor in the middle and Cortland Finnegan and Janoris Jenkins are physical, playmaking corners. And there are intriguing rookies scattered throughout the depth chart.
At home against the Arizona Cardinals in Week 1, Jeff Fisher's young squad will give the world a glimpse of its promise.
Tampa Bay Buccaneers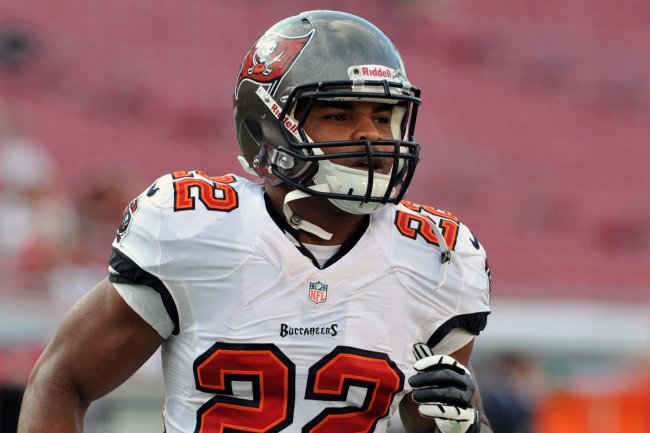 Al Messerschmidt/Getty Images
After losing five of six games to finish 7-9 in 2012, the Tampa Bay Buccaneers have seemingly fallen off the national radar. ESPN ranks Greg Schiano's squad 22nd in the NFL, while NFL.com's Elliot Harrison puts the Bucs at 23rd.
That's...interesting.
Offensively, Tampa Bay boasts a load of playmakers in Doug Martin, Vincent Jackson and Mike Williams. It has a quarterback in Josh Freeman who threw for 4,000 yards last season and looked unstoppable in October and November (16 touchdowns and three interceptions in seven games) before collapsing in December. It has a stout offensive line, although it will be without Carl Nicks in Week 1.
Defensively, Bill Sheridan has one of the best secondaries in the league. The team added elite corner Darrelle Revis, hard-hitting safety Dashon Goldson and talented rookie Johnthan Banks.
Against a shaky New York Jets team with a rookie quarterback, this well-rounded squad will roll on the road.
Detroit Lions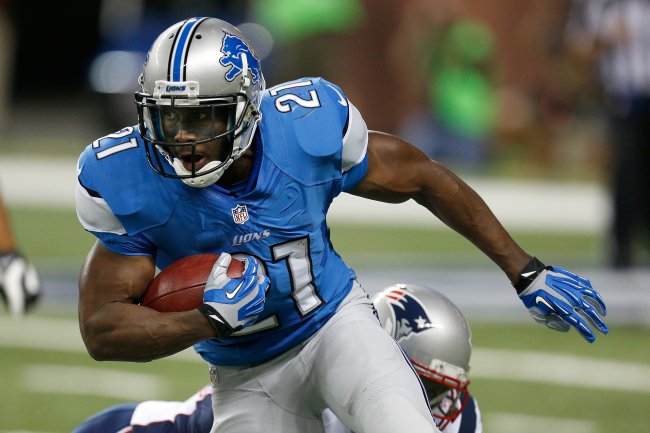 Gregory Shamus/Getty Images
No one really knows what to expect from the Detroit Lions, one of the most enigmatic teams in the league. They went 10-6 in 2011. Considering their youth, many envisioned a dominant team for the future.
Of course, they followed that up with a 4-12 campaign in 2012.
Many don't trust Matthew Stafford, but this is a guy who completed 60 percent of his passes for nearly 5,000 yards and had the Lions averaging 5.6 yards per play last season, which was good enough for 12th in the NFL.
Which of these teams will finish the season with the most wins?
The fact that he only threw 20 touchdowns shouldn't be scaring people off, especially when he has the unstoppable Calvin Johnson to throw to and now Reggie Bush to take some pressure off.
Think of last year's offense as the floor.
Defensively, Ndamukong Suh, Nick Fairley, Ziggy Ansah and Jason Jones give the Lions one of the best defensive lines in the league, while they have also improved the shaky secondary.
Jim Schwartz's squad will get a tough test at home against the Minnesota Vikings, but they have the talent throughout the depth chart to ace it.