Where Does John Wall Rank Among the NBA's Best?
Use your ← → (arrow) keys to browse more stories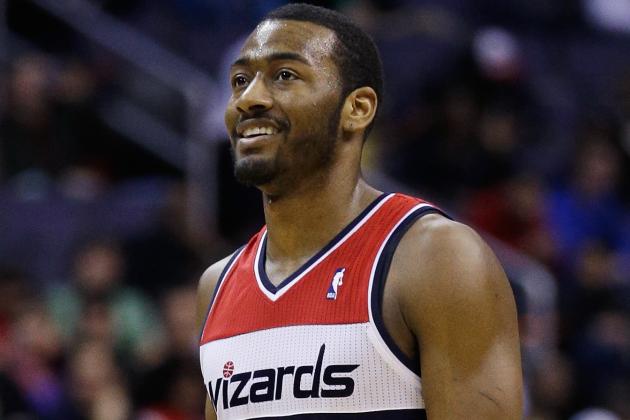 Rob Carr/Getty Images

The point guard position is without a doubt the most intriguing in the league. NBA offenses are geared towards point guard play more than ever before, with an emphasis on the pick-and-roll (P&R) and an outside-in method of attack. Since the 2000s, the list of point guard MVP and Rookie of the Year award-winners has become exceptionally long (Derrick Rose, Steve Nash, Damian Lillard, Kyrie Irving, Chris Paul, Allen Iverson, Tyreke Evans, and Brandon Roy). Point guards currently represent a surprisingly youthful, super-talented group of players who embody not only a large number of the league's speediest, craftiest, and most exciting, but many of the league's best. Working your way down this list of notable point guards, you'll soon run into the Wizards' 22-year-old John Wall—a breathtakingly explosive, talented player whom the Washington Wizards just signed to an $80 million contract extension. But how the heck do all these players stack up against each other, and where does Wall fit in?...