WWE Night of Champions 2013: Biggest X-Factors at Upcoming Event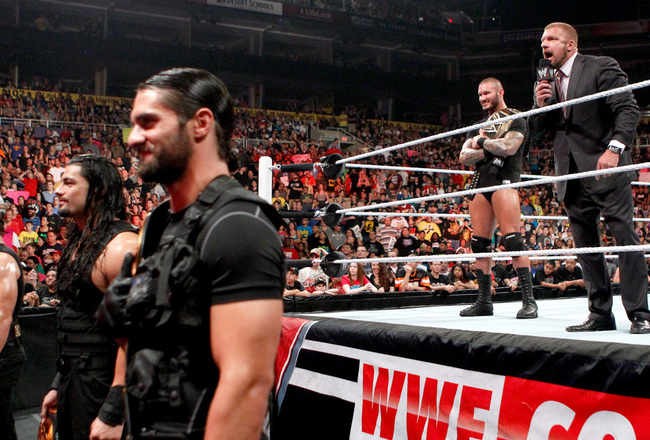 Triple H's new corporation poses a huge problem for Bryan at Night of Champions. Photo: WWE.com

An X-Factor can be a lot of things. It can be a talent search TV show, one of the greatest underground wrestlers of all time, or a person or entity that has a huge say in the outcome of an event.
For this slideshow we'll be focusing on the latter.
In the WWE X-Factors can be Superstars, Divas, managers and, in some cases, even the COO of the company.
At this month's Night of Champions pay-per-view there is a lot on the line for different Superstars and Divas and having an X-Factor on your side could be all you need to take home one of WWE's coveted championships.
Here are five X-Factors to keep your eye on come WWE's Night of Champions.
Ricardo Rodriguez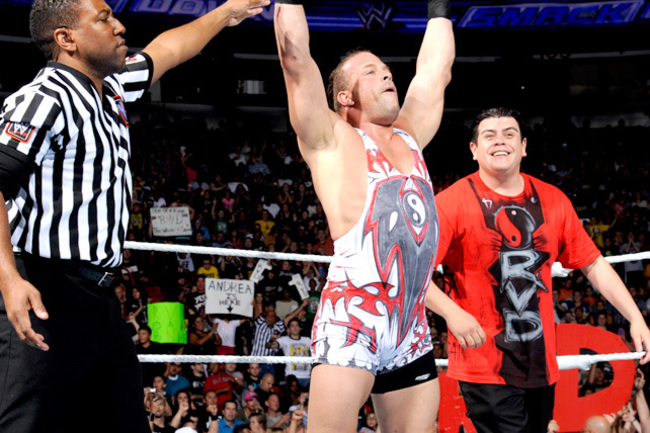 Ricardo Rodriguez has been known to help his managees from ringside. Photo: WWE.com

The feud between Alberto Del Rio and Rob Van Dam hasn't been the most coherent, but with the exceptional in-ring talent of both parties, the storyline won't really matter for this match at Night of Champions as they go toe-to-toe for the World Heavyweight Championship.
What will matter on Night of Champions is RVD's new cornerman, Ricardo Rodriguez. When Rodriguez was in Del Rio's corner, we saw him commit a number of dastardly deeds to help his boss win matches. Could Ricardo possibly stoop to that level to help RVD in Van Dam's home state, just a few hours from his hometown?
It's unlikely that the new face Rodriguez would do anything shady to help his new managee, but that's not saying he won't use his wily technique to counteract any evil plans from Del Rio.
Rodriguez will play a major role in deciding the next World Heavyweight Champion at WWE's Night of Champions, making him one of the lesser X-Factors on the card.
Big Show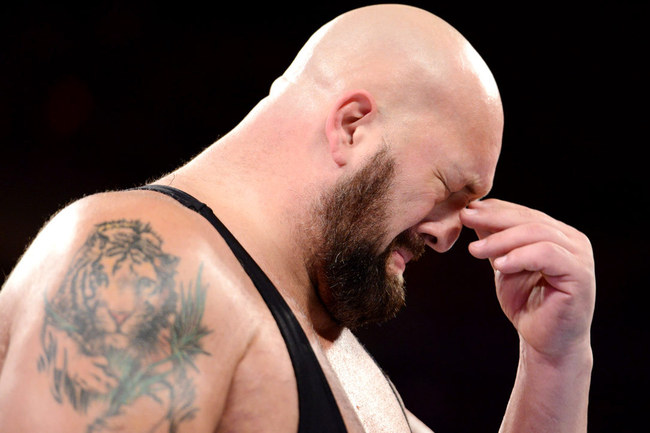 Big Show's personal life has been brought into play which makes him very dangerous at NOC. Photo: WWE.com

Big Show has yet to find his way onto the card at WWE's Night of Champions, but I'm not entirely convinced that the WWE Universe won't witness a Big Show appearance at September's...big...show.
After he was embarrassed by Stephanie McMahon on Raw and forced to fight Daniel Bryan, it seems like the WWE is in the early stages of making the giant a heel again. Night of Champions would be a great opportunity for the WWE to keep the new corporation angle rolling at one of WWE's secondary pay-per-views.
The thing that really makes the Big Show an X-Factor at Night of Champions is that he could go either way. Maybe Triple H sends in The Shield to help Randy Orton, Big Show could run out and help Daniel Bryan to even the odds. Or maybe Daniel Bryan is about to win the title and Big Show comes out just to deliver another debilitating knockout punch to secure the victory for Orton.
Big Show could easily be the deciding factor in who walks out of the Joe Louis Arena with the WWE Championship and he doesn't even have a match!
The Shield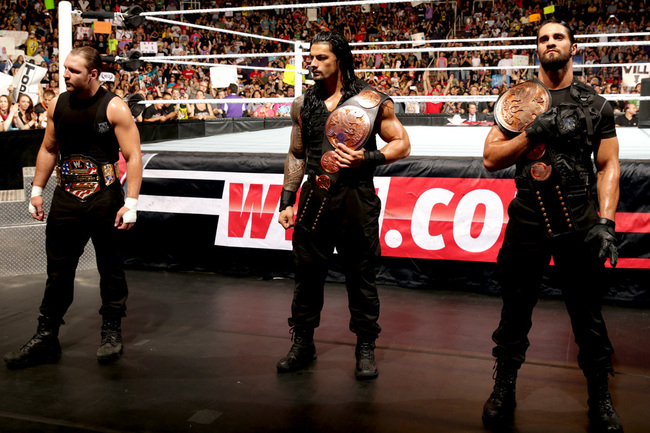 The Shield always plays the role of X-Factor, especially under the employ of HHH. Photo: WWE.com

Has The Shield ever not been an X-Factor? Ever since they debuted, they've been changing the outcome of matches and playing major roles in some of the biggest feuds of the last couple years.
Now, under the employ of Triple H, The Shield plays an even bigger role as X-Factor. You can bet that any time Daniel Bryan gets close to capturing the WWE Championship, The Shield will be waiting in the wings.
The Shield essentially has the power to keep Triple H and the new corporation in a commanding role. They can decide whether or not the WWE Champion is the corporate Randy Orton or the rebellious Daniel Bryan.
Paul Heyman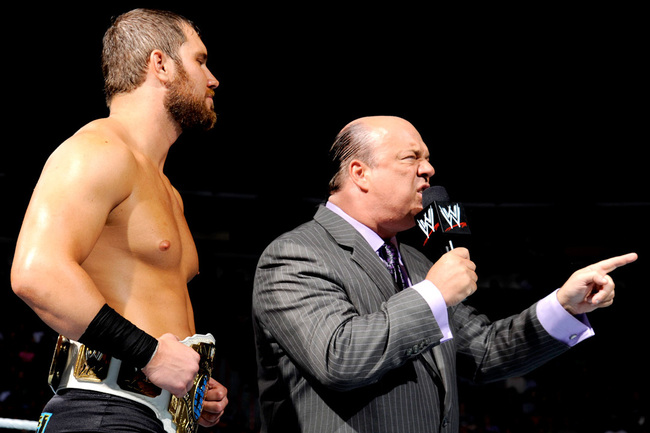 Paul Heyman is one of the sneakiest managers in history. Photo: WWE.com

Paul Heyman won't assume his normal managerial duties at Night of Champions. Instead he'll be in a handicap elimination match with Curtis Axel against his former "son" CM Punk. Just because Heyman is standing on the apron instead of on the floor doesn't mean he won't play the role of X-Factor at Night of Champions.
While it might not seem like Heyman will offer much in-ring support to the Intercontinetnal Champion, he'll be able to pull off all of his usual evil tricks, except this time they'll be legal because he's in the match.
Heyman is an X-Factor here because it's really a match between Axel and Punk, which on paper, gives the nod to CM Punk. However, the addition of Heyman tips the scales in Axel's favor, which is precisely why Heyman is on this list.
No one manages like Paul Heyman and at Night of Champions he'll prove that he can be an effective manager while he's holding the tag rope on the apron.
Triple H
Triple H has made his presence felt as the WWE COO. Photo: WWE.com

Ah, the COO Triple H. Who has more power than him in the WWE right now?
No one.
H has made it pretty clear that the higher-ups don't want Daniel Bryan to be the WWE Champion. This means that Randy Orton's evening at Night of Champions will be a lot like his title reign so far; incredibly easy.
Triple H is the biggest X-Factor at WWE's Night of Champions because he holds the outcome of the WWE Championship match in his hands. He'll be the man sending The Shield or Big Show out to help Randy Orton. He'll be the man that is responsible for keeping the title on Randy Orton.
Being the boss doesn't hurt either. Kayfabe-wise Triple H can do anything. He's the boss! He can change a match stipulation, he can tell the ref to start the match over and he can do really whatever he wants.
That power, combined with the storyline against Daniel Bryan, makes Triple H the biggest X-Factor at WWE's upcoming Night of Champions pay-per-view.
Keep Reading