The Best Fan Banners in the Premier League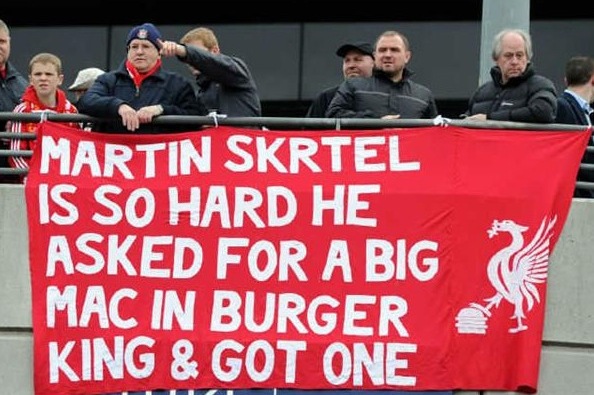 (Twitter @Now__Football)
They can be offensive, they can block the views of fans and they infuriate club sponsors who have their advertising hoardings covered up by them, but sometimes a fan banner turns out to be witty, topical and creative.
Here's a selection of our favourite Premier League banners, add your suggestions in the comments below...
Begin Slideshow

»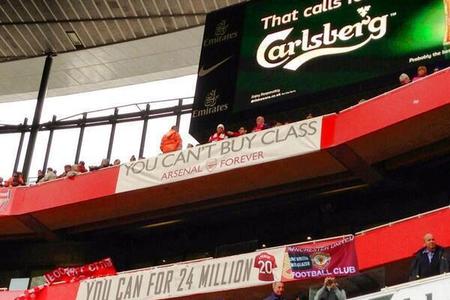 (Twitter @praramrandi)
Despite limited funding and a transfer policy of buying low and selling high, Arsene Wenger has managed to deliver Champions League football for 16 consecutive years. To this effect, Arsenal fans have proudly displayed a banner that reads "You can't buy class" at the Emirates.
Manchester United Photoshop trolls have since added a retort of "You can for 24 million," referring to their poaching of Robin van Persie.
Of course, now that the Gunners have destroyed their frugal transfer policy with the purchase of Mesut Ozil, they'll have to take the banner down.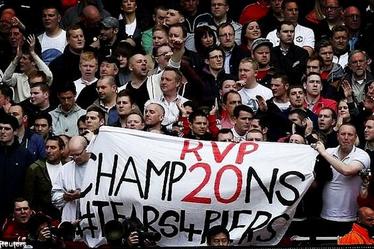 (Twitter @_AshrafS_)
Manchester Utd ran virtually unopposed in their Premier League 2012-13 title campaign, thanks to the prolific efforts of the aforementioned Robin van Persie.
Crudely scrawled banners on bedsheets were brought right into the 21st century by Manchester Utd fans, who used the hashtag #TearsForPiers to mock outspoken Arsenal fan.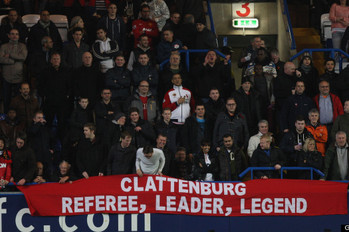 (Getty Images)
Manchester Utd fans were in excellent banner form last season, bringing a pro-Mark Clattenburg one to Stamford Bridge in a Carling Cup game just days after the Blues complained to the FA about the referee's performance in a Premier League defeat.
The "Referee, leader, legend" epitaph is a cheeky parody of Chelsea fans' tribute to John Terry.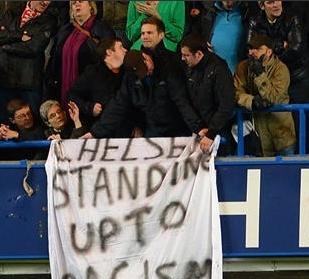 (Twitter @TelegraphSport)
At the same match where Manchester Utd fans goaded Chelsea with their Clattenburg display, they also mocked the perceived hypocrisy accusing the referee of racism, in light of their dealings with the allegations against captain John Terry.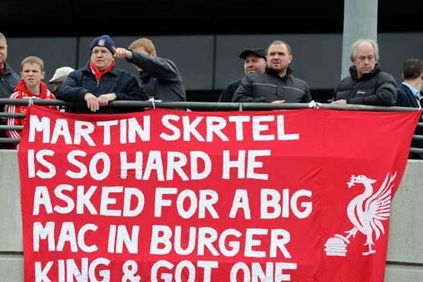 (Twitter @Now__Football)
Liverpool fans paraded this amusing tribute to defender Martin Skrtel during the pre-season, which comes complete with a Liver Bird resting its talons on a fast food burger.
But one has to ask: Isn't asking for a Big Mac in Burger King more stupid than hard?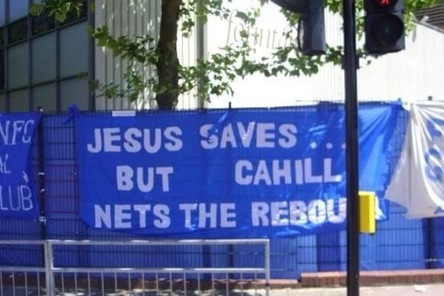 (Twitter @KamSisek)
This sporting addendum to a phrase usually seen outside churches has been used by dozens of clubs over the years. Here's an Everton fan's effort in tribute to now-departed Timmy Cahill.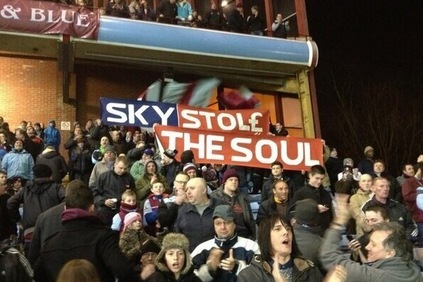 (Twitter @awayday23)
We all know that Sky TV invented football in 1992, but for some reason, Aston Villa fans believe the broadcaster has been acting to the detriment of the beautiful game...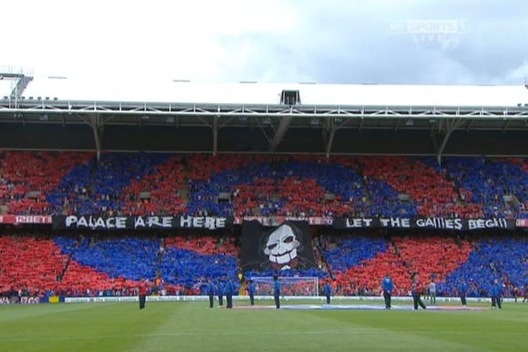 (Twitter @syaharief45)
At Crystal Palace's Premier League 2013-14 opener against Tottenham, the Holmesdale Road stand paid tribute to the Saw movies with this impressive banner and tifo display.
Borussia Dortmund fans would be proud.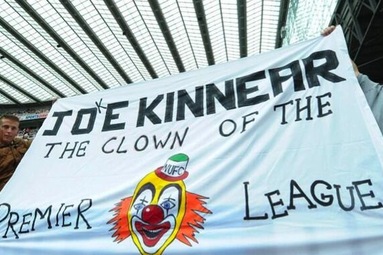 (Twitter @TerraceLife_)
After a hostile and confusing welcome to Tyneside, Newcastle's Director of Comedy Joe Kinnear asked the Toon Army to "judge him on his signings" rather than the nonsense he spurts in interviews.
Seeing as he didn't actually make any summer signings, Newcastle supporters should be reserving judgement on the former Wimbledon boss, but a few have let their feelings be known in banner form.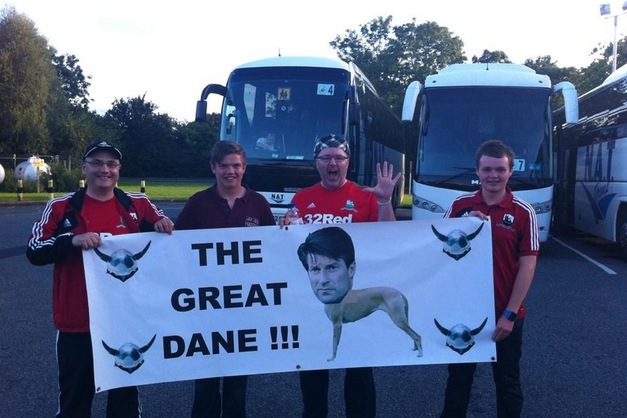 (Twitter @robbo_swansea)
There's always something amusing about putting a human head on a dog—it's one of the best things about Mars Attacks!
Swansea fans showed their love for their great Dane, Michael Laudrup, last season with this ruff cut-and-paste job.