Greatest La Liga Rivalries Outside Barcelona and Real Madrid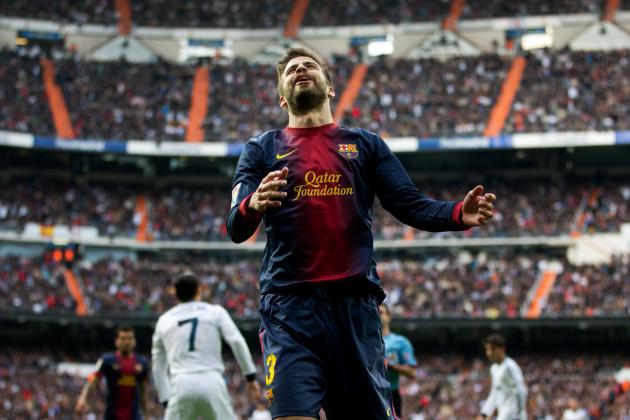 Jasper Juinen/Getty Images

It's a common line of thought that la Liga is a two-lane league—Barcelona and Real Madrid battling it out at the top, the other 18 with only hopes of competing among each other.
But while it's been proven true in recent years, it hasn't taken away from the quality and excitement which resides in the so called slower lane.
The most recent round of La Liga fixtures threw up fascinating clashes between Real Sociedad and Atletico Madrid and Malaga and Sevilla—there was barely time to breathe if you followed la Real last season.
Then there are teams like Valencia and Real Betis who also bring plenty to the Primera Division table in terms of excitement.
Let's take a look at some of the league's greatest rivalries which don't involve Barca and Madrid.
Begin Slideshow

»
Gonzalo Arroyo Moreno/Getty Images

There are a fair few eagerly anticipated fixtures which didn't make the list for two reasons.
The Galician derby, fiercely competed between Celta Vigo and Deportivo de la Coruna, and the battle of Asturias, between Real Oviedo and Sporting Gijon, didn't make it because not all the teams are currently competing in la Liga.
Other, smaller rivalries like when Valencia meet Villarreal, or when Osasuna meet either of the Basque sides, aren't listed because they aren't as big as the matchups which make the following slides.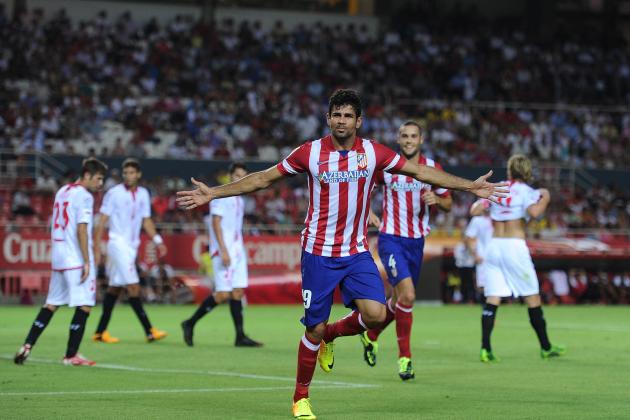 Denis Doyle/Getty Images

It goes without saying, especially given their recent ascent, that Atletico Madrid's fans relish the opportunity to put one over their richer neighbors, Real Madrid. It goes less without saying that they also reserve a specific hatred for Sevilla.
Games between the two in the past have seen stabbings, violence and corruption.
Why? Politics.
Atleti's Ultras—fans renowned for their fanatical support—"El Frente" lean to the right, while the hardcore Sevilla fans are positioned on the left.
A bottle of whiskey has been thrown at the Sevilla 'keeper before, a group of Sevilla fans once attacked and stabbed an Atleti fan and, among other incidents, it all equals a more than healthy rivalry when the capital city side meet the Andalusians.
Further Reading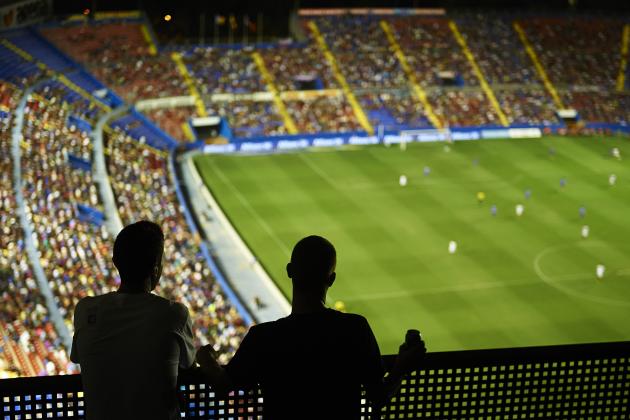 Manuel Queimadelos Alonso/Getty Images

Valencia is Spain's third city, most famous for its Paella, with football probably a distant third behind oranges as well.
And the rivalry between their two teams is less famous still—Valencia, the city's most renowned side, didn't meet their less illustrious neighbours, Levante, in an official top-flight match until 1963.
It's began to grow in stature over recent years though, as Levante have begun to establish themselves as a la Liga side. Although this season's early offerings make it questionable how much longer they can keep that status.
The two teams have yet to really fight out a true classic on the pitch since the turn of the millennium, with most action happening in the stands—although fortunately not to the extremes of the aforementioned Sevilla and Atleti fans.
Further Reading
Experiencing the Spanish derby battle: Total Football Magazine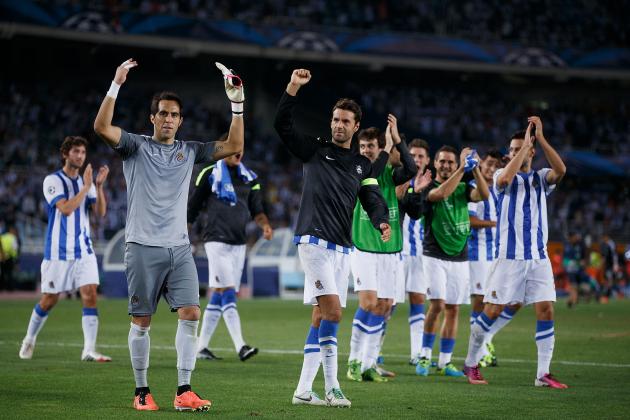 Gonzalo Arroyo Moreno/Getty Images

Athletic Bilbao are one of the clubs which still lay claim to being Spain's oldest, but, while that remains debatable, it is a fact that, along with Real Madrid and Barcelona, they are one of the only clubs not to have been relegated from the Primera Division.
This, as with any heated rivalry, is obviously cause for one-upmanship over their Basque neighbors Real Sociedad.
Divides have been lengthened between the clubs over the last 30 years due to Athletic's Basque-only policy when it comes to player recruitment. La Real used to have the same policy, but, due to Athletic's perceived poaching of their players due to superior finances, La Real were gradually forced to buy first foreign players and then other Spanish players.
Both sides have a host of exciting players at the moment though, while also playing exciting, fast football, making the anticipation of the Basque derby as high as ever.
Further Reading
Real Sociedad savour triumph in last ever Basque derby at San Mames
Why Real Sociedad are this season's hipster team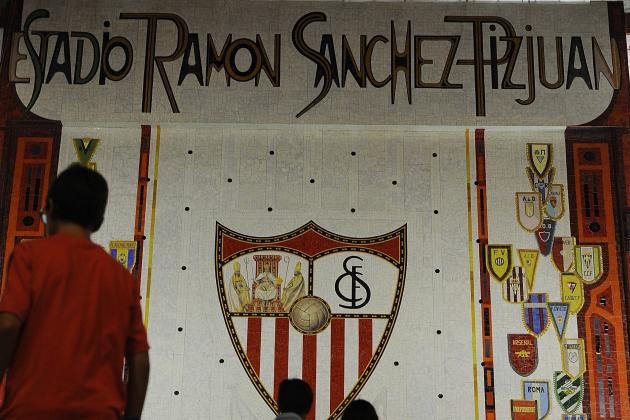 Denis Doyle/Getty Images

Seville is another city with split loyalties; you either wear the white of Sevilla or the green and white of Real Betis. There is no middle ground.
It's a common opinion that this is Spain's biggest, most competitive rivalry, and a glimpse at last season's 3-3 draw at the Benito Villaramin should be enough to persuade you why—it included a raucous atmosphere, six goals, a comeback and a Gary Medel red card.
In Phil Ball's book "Morbo" he compared the city to Liverpool, suggesting that families can be divided by footballing loyalties without causing too much "wailing and domestic gnashing of teeth."
By the time he reached his conclusion though, after talking to people on both sides of the divide, he questioned if it is indeed a healthy rivalry?
"Pull the other one," he concluded.
If you ever get the chance to go to a Seville derby, make sure you take it.
Further reading:
The history of the Derbi Sevillano