WWE Night of Champions 2013: Superstars in Most Need of a Win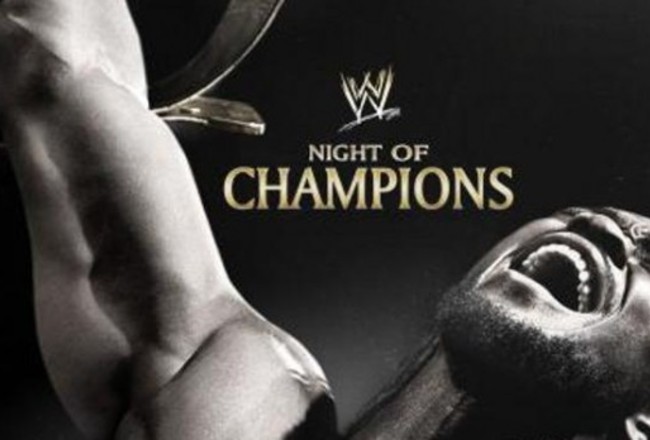 Oh No! Not Kofi as IC Champion again!! Image by Daily Wrestling News

For a number of years now, WWE has been putting this event on its calendar year.
For good reason: Every championship must be defended that night.
This sort of program stands out because title matches have always been one of the perks for ordering a pay-per-view.
This is also a very important time for some people to make a name for themselves and capture a piece of greatness.
Challengers have a great opportunity to shine here, and they simply cannot afford a loss. Both champion and challenger will give it their all in order to line up there with the great ones.
Winning is everything!
Some, however, are in desperate need of a win. This is a perfect time to get out of a slump, too.
Let's see here...who is a friend in need?
Curtis Axel, the Intercontinental Champion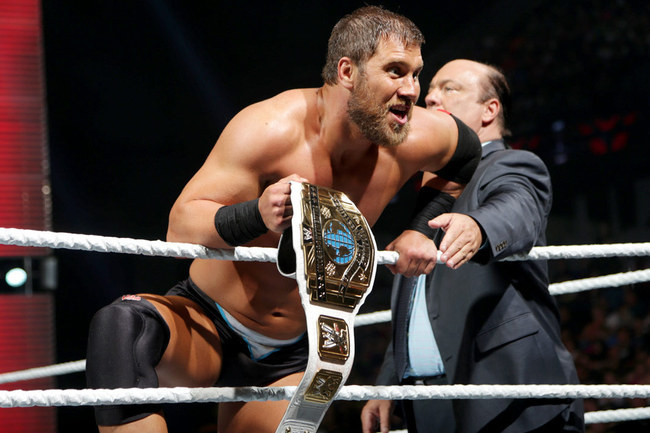 This guy is bland. Image by WWE

Intercontinental champion Curtis Axel hasn't really been able to click with the crowd since his arrival on the scene.
He is a terrific athlete, but his lack of charisma and vocal skills are a thorn in his side.
The story here is all about CM Punk, Paul Heyman and their quest to destroy one another. It is about vengeance, not a championship.
What this young lad needs to do is take control and put up his title come Night of Champions. If he wins, clean, then he will receive a tremendous boost of positive career energy.
It's not everyday one can beat the "Best in the World" after all.
If he loses, then he shouldn't have gotten that title in the first place and CM Punk can bring some more glory to that belt.
It's a must-win situation for Curtis Axel.
***On a side note, what was wrong with Joe Hennig anyway? Another silly WWE name trademark?
The stakes are very high in this one. A program of note for sure.
Every fan in the building and across the world could have a very big surprise.
Natalya, AJ and the Cast of "Total Divas"
Fatal Four-way for the Butterfly = Cool. Image by Diva Dirt

Natalya is the next Divas champion. Plain and simple.
She is most talented, most deserving and one of the stars of the fast-rising Total Divas television show.
Her last run as champ goes back to 2010. That is too long for such a top-tier female performer.
There was an article on this, actually. A must-read.
AJ Lee also deserves a lot of credit. She is a great Divas champion, and hopefully she retains the title in great fashion come NOC because taking it off her just to film that for the show would simply be folly.
Her promo on the state of the division and the show's cast was shocking and provocative.
Her time with Kaitlyn is over—now she must shine, and shine alone. No Big E!
Brie Bella.
When the twins returned, it wasn't such a memorable moment at first, but they quickly rose to relevance as the mean girls of WWE. Their personal relationships with John Cena and Daniel Bryan doesn't even leak into Raw at all.
That is a good thing. The show is a huge success partly because of the Bella twins, and since Nikki is hurt, go Brie go!
...Kharma magnets!
Naomi is a talented girl, and her presence here just reinforces the fantastic image of the successful show.
She will not win the match or the title in two weeks, but she will win recognition and more fans. That is somewhat priceless.
This match will be fun to watch, and may the best woman win.
Dean Ambrose, Seth Rollins and Roman Reigns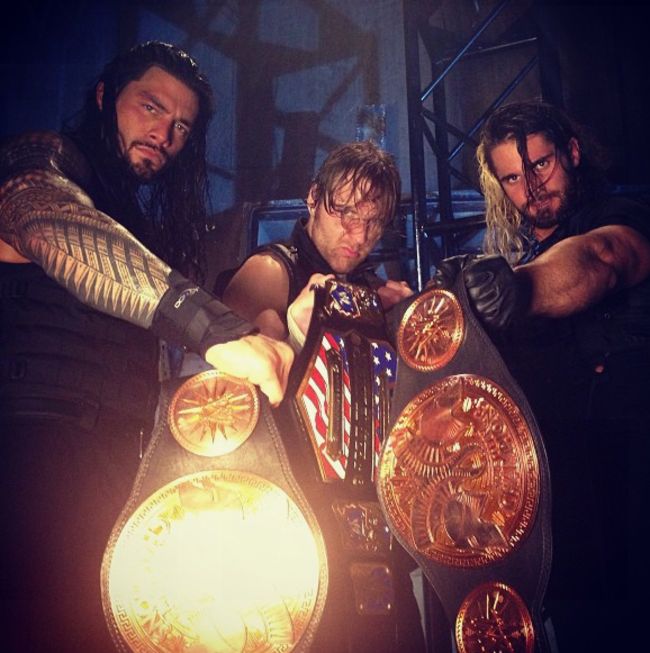 Awesome photo. Believe! Image by WWE Instagram

The trio collectively known as The Shield holds the United States and tag team championships.
Their arrival has set the WWE by storm, and now everyone knows who was behind this.
What seems to be the problem here is the fact that, since winning the titles, they have barely won a match clean. Instead, they settle for disqualifications and cheap exits.
Not acceptable. Those who believe in you want to see results, damage and destruction.
Dean Ambrose is defending his title against Dolph Ziggler. Both are amazing Superstars and well beloved by the people. Their match may come to be one of the best of the night.
In the end, though, Ziggler doesn't advance further by holding that ridiculous championship while Ambrose comes out shining and victor over a former World champion.
He must win!
Those two in the ring together could be an omen of things to come in a future WrestleMania main event, who knows?
Rollins and Reigns, the Tag champions, do not have a match yet but they will.
Mark Henry and the Big Show were on a collision course with The Shield, but the recent injury suffered by the WSM puts a huge question mark on this puzzle.
Who will now face them and dare claim the titles? ShoMiz reunited? The PrimeTime Players? The Usos?
The Miz could use a win here, of course, but the PTP have been on a roll lately, and even if they lose, the exposure could do them a world of good.
With all the buzz the Triple H-McMahon era is getting, look for a strong Shield coming in and out that night.
Nothing else would be tolerated by the big boss anyway.
Danger zone!
Dolph Ziggler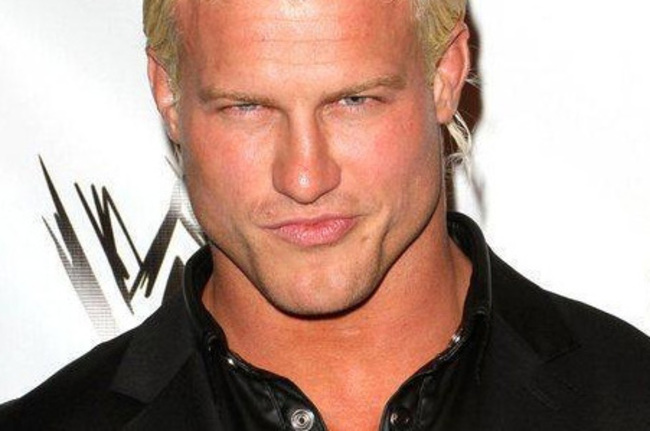 Look at that serious face. He means business. Image by PW Mania

The "Show Off" has lost some of his splendor as of late.
Concussions, breakups and championship losses have diminished what was to be the character of the year.
How the mighty have fallen.
Night of Champions 2013 places Dolph Ziggler in a title match, but honestly, there isn't much to gain here.
He needs a win, big time, but another United States title victory? No!
It would only set him back. That title needs to disappear.
Perhaps if he wins and puts it up against the winner of the intercontinental championship match between Punk and Axel (hopefully), then this would be something to think about.
Nevertheless, Dolph Ziggler's stock must rise again if he is ever going to recapture World championship glory.
He has the fans behind him, and he is a most accomplished athlete, so time is on his side.
A win is a win. Period.
WWE Champion Randy Orton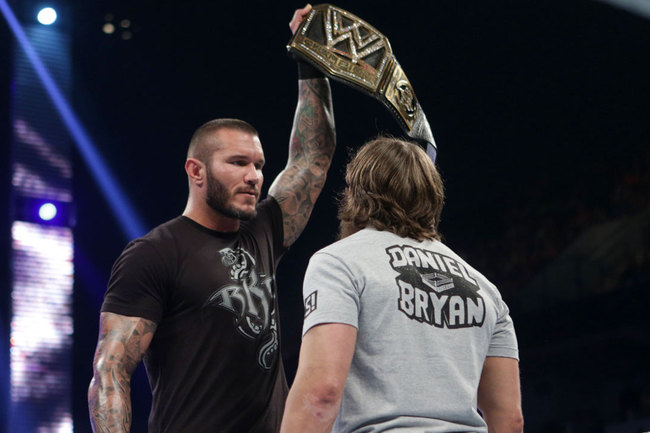 The Viper must strike! Swiftly and effectively. Image by WWE

Who knew this was going to happen back at WrestleMania XXIX?
Randy Orton as WWE champion.
He wasn't even close to that title belt, but somehow, the masterful mind of WWE managed to surprise the world yet again.
Now the time has come to demonstrate how ruthless he can be. He must win at all cost so that the entire world realizes he is not Triple H's puppet champion.
A clean, decisive victory over the vastly more popular Daniel Bryan would also dispel any belief that this match was a foregone conclusion in its inception.
The stakes are high here. Seeds for WrestleMania XXX may also be planted. How would Orton's victory affect possible plans to unify the two World titles?
He needs to take care of business to solidify his SummerSlam win and the torment that followed.
Randy Orton is the WWE champion, not Triple H. Make the people remember that, Viper!
The Heart of a Champion Is Forged Through Battle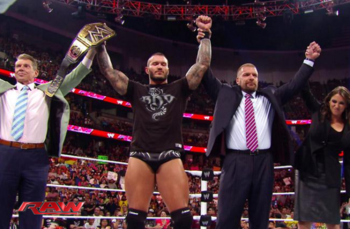 There is darkness on the horizon. Image by MStarz
For a WWE Superstar or Diva, the chance to be on a pay-per-view card is worth certain sacrifices.
For the chance to capture a piece of gold, a win must be attained by any means necessary.
The stakes are high at this year's Night of Champions, and when the dust settles, the landscape of WWE's title scene and roster may be entirely redesigned.
There is trouble ahead for sure—the year is not over yet.
Who will come out as the victor? What will happen to the losers, and who will gnaw and claw hard enough to gain that most necessary win?
All bets are off. Now everyone must be patient and wait.
Keep Reading