UFC Fight Night 28 Results: Grades for Every Main Card Fighter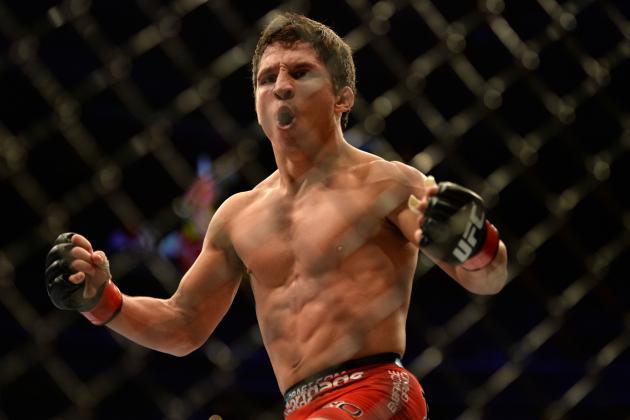 Kyle Terada-USA TODAY Sports
Flyweight contender Joseph Benavidez
UFC Fight Night 28 went down on Wednesday from Brazil. And I'm not going to lie to you: It was not the sexiest MMA card the world has ever seen.
But it still featured several interesting fights and fighters, headlined, of course, by light heavyweight Glover Teixeira taking on Ryan Bader, possibly for the next title shot. (Update: It was.)
It was a good night of free combat sports given that the larger sports world basically spent its Wednesday waiting for NFL kickoff the next evening. If you tuned in, you caught some good stuff. And if you didn't, well, allow me to catch you up with grades for each main card fighter's performance.
Begin Slideshow

»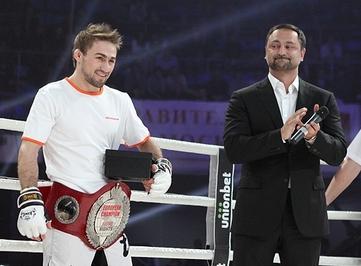 Photo credit: Tim Leidecker/Sherdog
Division: Flyweight
Result: Ali Bagautinov def. Marcos Vinicius by TKO, 3:28 of Rd. 1
Yet another auspicious big-league debut for yet another sambo champion from Russia. And this one was Bagautinov's from the get-go.
The first-time UFC flyweight nearly scored a ground-and-pound finish at the end of the first and landed takedowns at will throughout. The action stalled later in the fight, but a heavy right hand down the pipe finished the fight in the final round, delivering the first striking stoppage of the evening in the process.
Bagautinov also gets extra points for his nickname: "Puncher." Not every fighter's going to take the time to come up with something like that.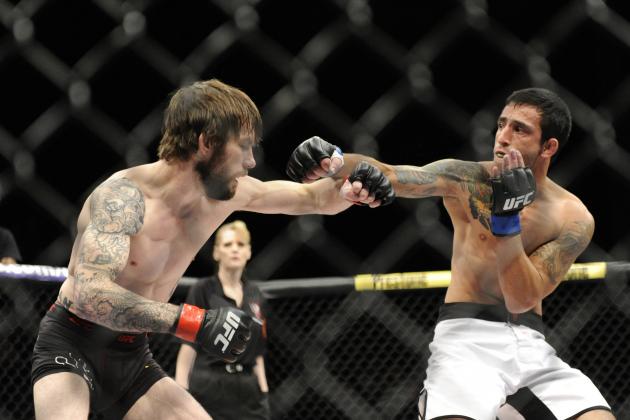 Josh Holmberg-USA TODAY Sports
Flyweight Marcos Vinicius (right)
I'll spare him the failing grade for two reasons. One, he lasted into the third round, and two, he did a good job of defending a tight rear-naked choke toward the end of the first.
Besides that, it was not a great showing for the Brazilian. He was overmatched in all phases. He knew it, Bagautinov knew it, the crowd knew it and the viewers knew it.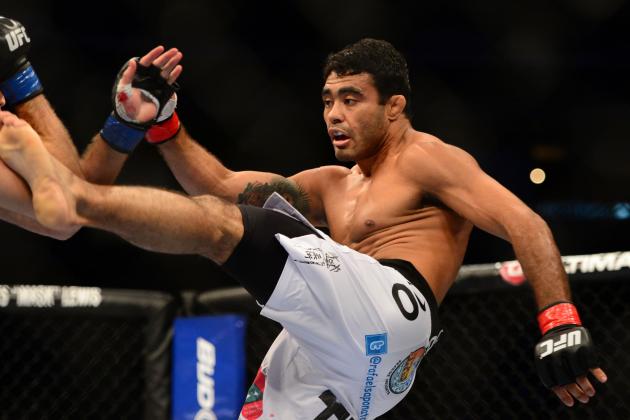 Kyle Terada-USA TODAY Sports

Division: Middleweight
Result: Rafael Natal def. Tor Troeng by unanimous decision
If you liked jiu-jitsu technique, you liked this fight. Natal imposed his will throughout, but Troeng—known mainly as a striker—responded more than once with sweeps and sheer guts to keep the fight going. It wasn't the most attractive thing I've ever seen, but there was no preventing Natal, fighting in front of his hometown of Belo Horizonte, from slugging and top-controlling his way to the win.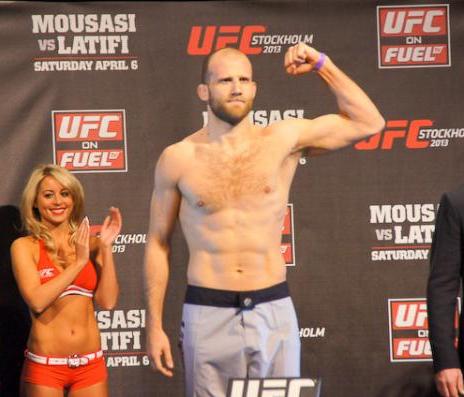 Photo credit: Ryan O'Leary/Sherdog
Natal's top control looks like a bag of cinder blocks; I wouldn't want to deal with that. But Troeng did, and even swept out from under it on more than one occasion. He ate plenty of ground-and-pound and a few monster shots from stand-up, but he nevertheless did his best to return fire.
The toughness was admirable, but it wasn't enough. There was no doubt who the better fighter was between these two.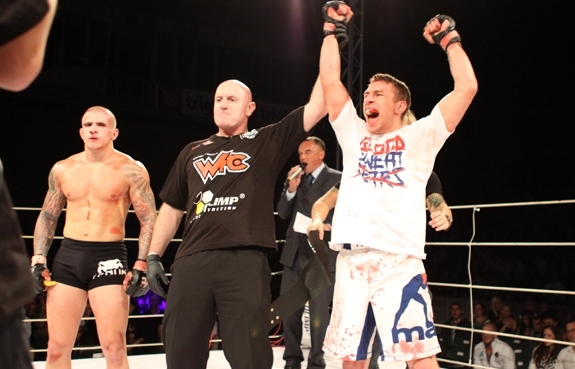 Photo credit: Tim Leidecker/Sherdog
Division: Lightweight
Result: Piotr Hallman def. Francisco Trinaldo by kimura, 3:50 of Rd. 2
This one unfolded a bit like Natal vs. Troeng: Visibly bigger and stronger Brazilian mauls a green European, green European hangs on somehow. Only neither guy was as skilled.
During a ground exchange, Hallman got a hold of Trinaldo's arm. He cranked it, and then he cranked it a little more. It was almost anticlimatic when Trinaldo tapped. The whole thing was just so nonchalant.
But props to the young Pole for doing what many didn't think he could. He's now undefeated in the UFC Octagon.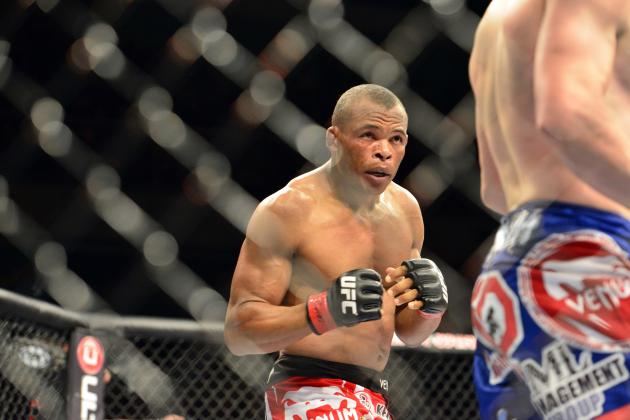 Jason da Silva-USA TODAY Sports

Trinaldo was looking pretty good right up until he didn't. He was large for his division and showed good poise in the ring. But it seemed he got a bit complacent, and the young Pole took advantage.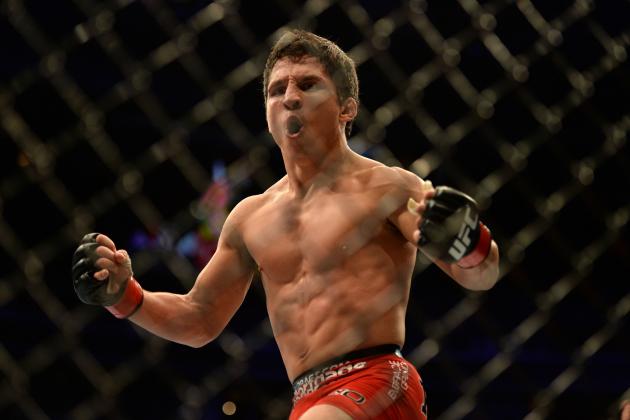 Kyle Terada-USA TODAY Sports

Division: Flyweight
Result: Joseph Benavidez def. Jussier Formiga by TKO, 3:07, Rd. 1
Another day, another great win for Joseph Benavidez and Team Alpha Male.
He waited for his opening as the fighters exchanged on the feet, and luckily for Benavidez and the more impatient viewing demographic, it came in the first round. He landed punches and then a heavy knee; a handful of ground striker later, and the fight was over.
I don't see anyone else in the division who deserves the next title shot more than him.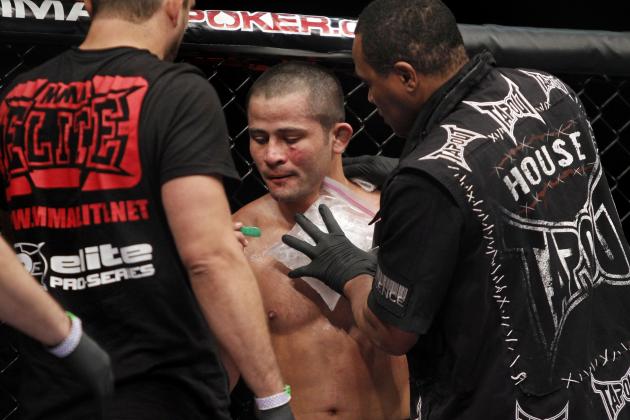 Bruce Kluckhohn-USA TODAY Sports

I was so excited when Formiga entered the UFC. His jiu-jitsu would add a new dimension to the flyweight division.
About a year later, I'm just kind of sad. He has dropped two of three, with the two losses looking not especially close and the victory coming over Chris Cariaso.
The guy has to learn some other skills, and that's all there is to it.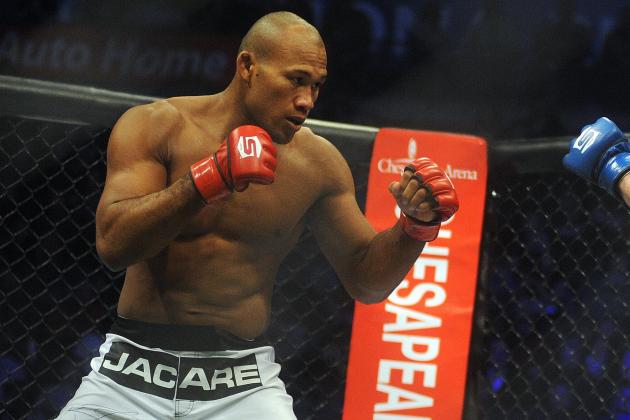 USA TODAY Sports

Division: Middleweight
Result: Ronaldo Souza def. Yushin Okami by TKO, 2:47, Rd. 1
Come for the jiu-jitsu. Stay for the vicious knockouts.
Are you paying attention, Formiga? Jacare Souza is suddenly a well-rounded fighter, and that has in turn made him a sudden contender in the middleweight division. Junior dos Santos he isn't, but Souza knew how to set up that big right and guide it home. That's five in a row and a perfect 2-0 in the UFC for the veteran Jacare.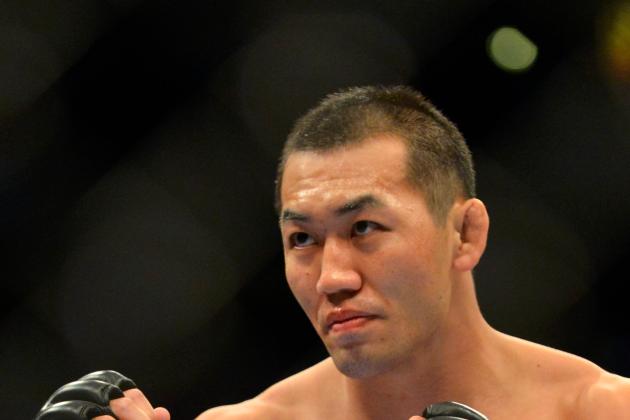 Ron Chenoy-USA TODAY Sports

I thought Yushin Okami would win this fight. I loved his combination of crisp boxing, takedowns and top control. I loved his calm in the face of adversity.
But I forgot that there are two Okamis. The flat-footed, tentative and tepid Okami was the one who showed up on Wednesday. And he got knocked out.
Maybe—despite as much as I'd like it to be otherwise—he just isn't elite material.
David Banks-USA TODAY Sports

Division: Light heavyweight
Result: Glover Teixeira def. Ryan Bader by TKO, Rd. 1
Teixeira's come-from-behind knockout of Bader was exciting, and earned him the next light heavyweight title shot. But nothing about this performance indicated he could defeat either Jon Jones or Alexander Gustafsson.
Glover appeared slow, flat and predictable throughout, almost as if he was fighting with the flu. Bader, who is competent at his craft if not a world-beater, took advantage. Teixeira showed toughness in absorbing the barrage and then downing Bader with a combination of his own, but Jones probably wouldn't present him with that luxury.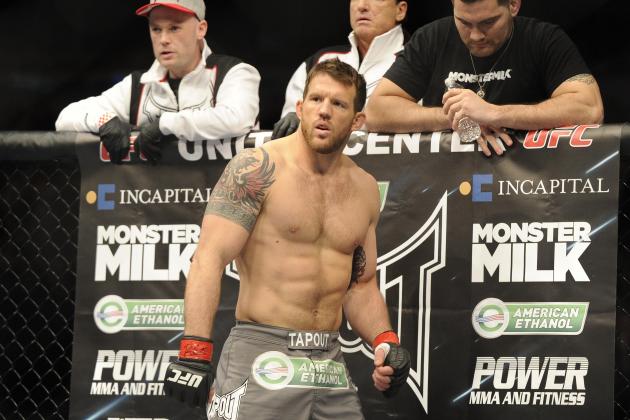 David Banks-USA TODAY Sports

Bader had a good showing, but his chin let him down, just as it did last year against Lyoto Machida. However, the stat line will depict a fight that was much more one-sided than the final outcome. Bader was a game competitor Wednesday night; he just wasn't the better man at the end.