Daniel Bryan and Randy Orton Are Badly Overexposed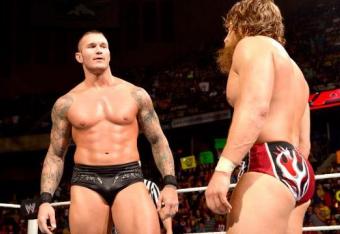 photo via wwe.com

Daniel Bryan vs. Randy Orton should be the hottest feud in wrestling. But in reality, it's lukewarm at best.

Is it because WWE is giving us too much of a good thing?
Eating ice cream is pretty awesome, unless you have to eat it five times a day. Then it kind of hurts, and will require a doctor's visit. Some things are better in moderation.
With a full two months left this year, Bryan has wrestled in 83 televised matches so far.
That's a crazy amount of matches. That makes watching him a fairly mundane event. That's more often than people go to church or fill-up on gas.

To put things into perspective, John Cena has competed in only 25 matches this year. CM Punk has been in 29. Sure, they have suffered injuries, but even when they were active they compete far less than Bryan does.

Or, take a heel who has wrestled all year in Antonio Cesaro. He's sitting at 64 (not counting the rarely seen Superstars and NXT appearances). A full 19 matches less than Bryan in front of a national audience. Even that feels like too much.

In fact, the only one who competes with Bryan right now for most matches is conveniently his Hell in a Cell opponent Randy Orton who is sitting at 82. To make matters even worse, their upcoming showdown will be their eighth one-on-one encounter this year.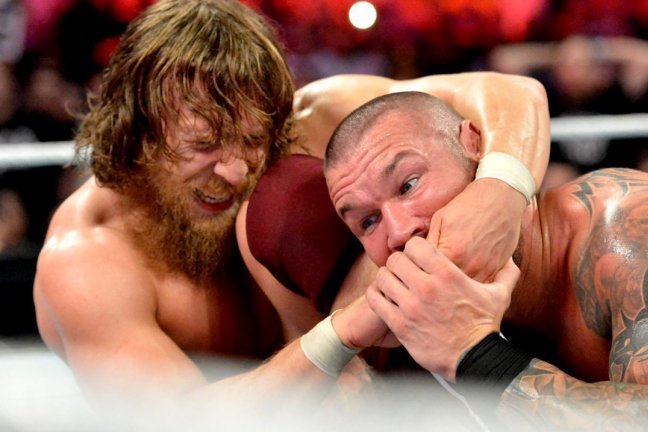 Still feel like paying $50 to watch it?
WWE needs to be mindful of how often its talent appears on TV. The company has basically been telling us for years that the true top stars don't show up on SmackDown.
John Cena has had that benefit for some time, and CM Punk has recently joined that club. Not Bryan and Orton, though. They're not just appearing but competing on nearly every edition of Raw and SmackDown, which means they're burning though potential opponents twice as fast.
That's probably why we've seen Bryan battle The Shield in one form or another 24 times in 2013.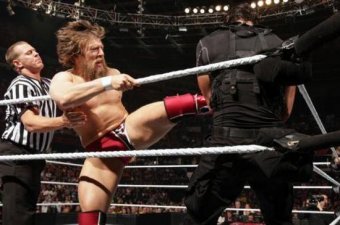 Wrestling is in a strange era. Nearly every talent is incredibly overexposed. The recent history has given us a startling progression of how often we see our favorites. Go back 15 years and there was no SmackDown. That meant The Rock and Undertaker would show up once a week.
Go back another decade, and you'd be incredibly lucky to see Hulk Hogan or Randy Savage on TV. When they were on, it was a big deal.

The current era has not been so kind to such high levels of talent exposure.
We watched Sheamus cool down considerably after he was wrestling more than anyone else on the roster before his injury. There's only so many Brogue Kicks and "fellas" one can hear before it begins to feel stale. Brodus Clay's act was fun for a few weeks, until WWE gave it to us 10 times a month.

The "yes" chant may be well on its way.

A few years ago, John Cena actually had most of the crowd vocally behind him. Sure, his humor always rubbed some people the wrong way, but he was still loved by a majority of the audience. As he was continually shoved down the collective throat of the WWE Universe, the backlash begun.
Bryan is a long way off from that, but you'd have to think that at the pace he's currently competing it will only be a matter of time before fans have had their fill. Sometimes it's best to hold back.

For example, what purpose was there in Randy Orton defeating Dolph Ziggler in an unadvertised match on Raw? It damaged Ziggler's credibility, and hurt Orton's star power by just tossing him out there in the middle of the show. Make their matches mean something.

At this point, Bryan and Orton are going to crack the 100 match mark for the year. To put that into perspective, Steve Austin wrestled 270 televised WWF matches in his entire career! Mick Foley had 259.
For those watching every week, they may already be getting a sense of deja vu. Every Bryan match is feeling strikingly similar. For a man who has such an incredible amount of moves under his arsenal, the WWE seems to have sadly limited him to a select few.

Every week Bryan delivers a series of kicks to the chest (and missing the final one), the backflip off the top of the turnbuckle, a couple of dropkicks in the corner, the diving headbutt, the Yes Lock and the running knee attack. Rinse and repeat. Twice every week.
To be fair, this isn't Daniel Bryan or Randy Orton's fault. They're just doing their jobs. But they're having to do it far too often.

The end of the brand split, and the additional hour of Raw has made this feeling of been-there-done-that inevitable. Even Los Matadores have taken on the 3MB in four of their five televised matches.
The roster just isn't big enough for six hours of prime-time TV a week. The same talent is relied upon again and again to diminishing returns.
We're back to a 2.68 rating. How much worse can it get?

WWE needs stars, it's the reason why fans go to the shows. They should be protected, and not overexposed. But right now, the company's superstars are feeling more ordinary than ever before.

This article is
What is the duplicate article?
Why is this article offensive?
Where is this article plagiarized from?
Why is this article poorly edited?