FIFA 14: Breaking Down How Summer's Biggest Transfer Players Are Rated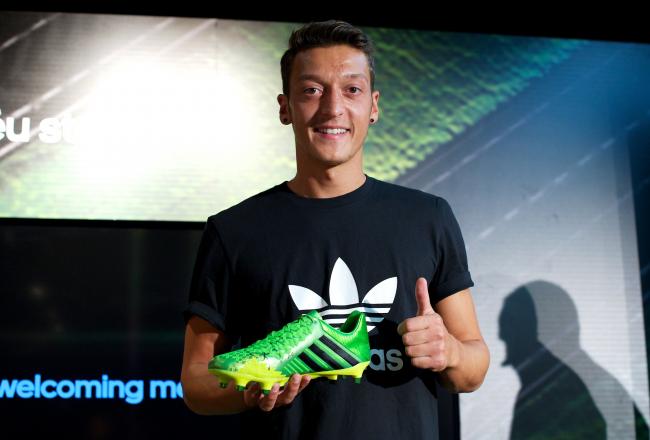 Carlos Alvarez/Getty Images
With all due respect to spectacular games such as NCAA Football, Madden and NBA2K, the summer video game that people around the world anticipate most is undoubtedly FIFA.
The game hits a home run—er, scores a hat trick—every single year, and the billions of fans around the world can't wait to see what FIFA 14 will bring to the table.
Fortunately, EA Sports was kind enough to offer a small glimpse, releasing a list of the top-50 rated players in the upcoming game, which is set to release on Sept. 27.
It's an intriguing list, and after the obvious top two, there are quite a few compelling, debate-worthy placements.
For now, let's just take a look at what some of the players who switched sides this summer will bring to their new clubs—and to the gamers who control those clubs.
Gareth Bale, Real Madrid: 87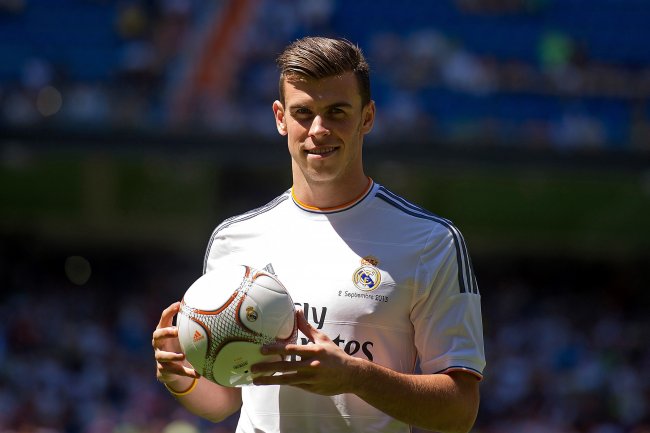 Denis Doyle/Getty Images
We'll start with, undoubtedly, the highest-profile transfer of the summer, as Gareth Bale netted former side Tottenham a world-record £86 million in transfer fees in his move to Real Madrid.
Unfortunately, for those who enjoy playing with the Blancos, FIFA didn't quite treat the 24-year-old burgeoning superstar like the most expensive player in the world that he now is.
Which new La Liga duo are you more excited to use in FIFA 14?
OK, so maybe "unfortunately" is the wrong word. Bale is still rated as an 87, which is tied for the 13th highest in the game, and he'll still combine with Cristiano Ronaldo to give Real Madrid one of the most dangerous attacks in the game.
You can bet Real Madrid will be the most commonly-used squad in the game.
Bale had an unreal season for the Spurs last year, scoring 21 goals and creating 75 chances (per Squawka) in 33 English Premier League appearances. He won the Football Writers' Association Footballer of the Year and established himself as one of the most tantalizing young players in the world.
Should he replicate that success in Spain, you can bet an online update will soon vault him comfortably into the top 10.
Radamel Falcao, AS Monaco: 90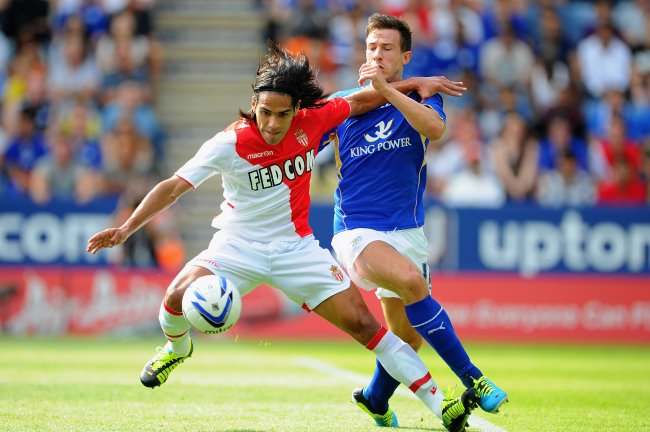 Michael Regan/Getty Images
Although Bale was the highest-profile transfer in terms of straight cash, homey, Falcao is the highest in terms of FIFA rating. The new Monaco striker comes in at an impressive 90, which is tied with Franck Ribery for third place behind the "big two," Lionel Messi and Ronaldo.
Last season with Atletico Madrid, the 27-year-old Columbian netted 28 goals in 34 La Liga appearances and scored an astounding 41 goals across all competition, per ESPN.
In four matches with Monaco, he has already scored three times.
Falcao is a world-class finisher who is clinical with both feet and an elite threat in the air.
Whether or not he is the third-best player in the world (and first-best striker) is certainly up to debate, but he will undoubtedly have more gamers playing with the Ligue 1 club this year.
Mesut Ozil, Arsenal: 87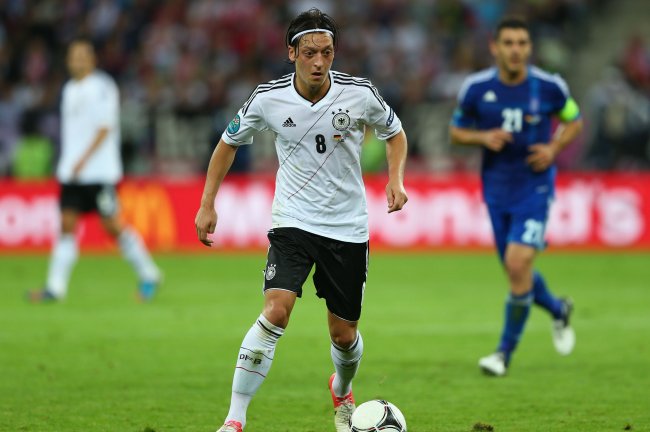 Michael Steele/Getty Images
All summer long, Arsene Wenger and Arsenal were criticized for (once again) seemingly refusing to open up the check books and spend money for the world-class player the team sought.
Which EPL squad are you more likely to play with?
On the transfer window's final day, however, all of that changed, as the Gunners paid a club-record £42.5 million to acquire the German midfielder.
Not only does the offensive genius suddenly make the Gunners a legitimate contender for an EPL title, but he is going to make Arsenal far more attractive in the virtual world.
He is rated as an 87, tied with Bale and others for 13th-best, and the idea of controlling the midfield and stringing together passes with him and Santi Cazorla (who is rated as an 85) has to have gamers drooling with anticipation for the new game.
This article is
What is the duplicate article?
Why is this article offensive?
Where is this article plagiarized from?
Why is this article poorly edited?