US Open Tennis 2013: Stars Who Will Continue to Shine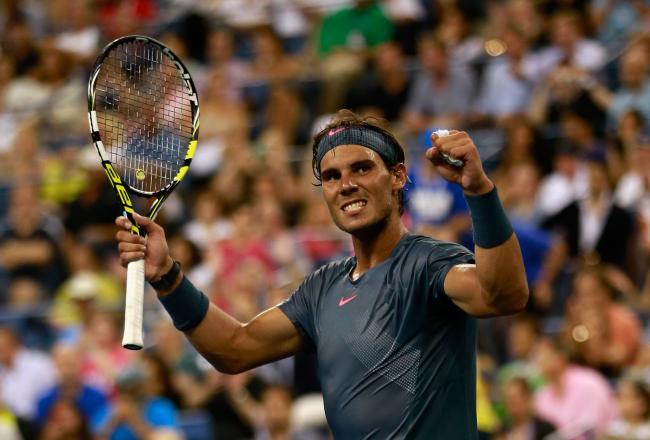 Chris Trotman/Getty Images
Every remaining match at the 2013 U.S. Open will have championship implications, and Rafael Nadal is one of the stars who will continue to play at a high level.
Plenty of big names are left in each draw. The top players are going to start knocking one another off, so there will be be no margin for error.
Novak Djokovic and Serena Williams, the No. 1 seeds, are both still in the tournament. They've looked impressive early on, but it's time to turn up the intensity.
Here are the stars who will continue to shine at the 2013 U.S. Open.
Men's Singles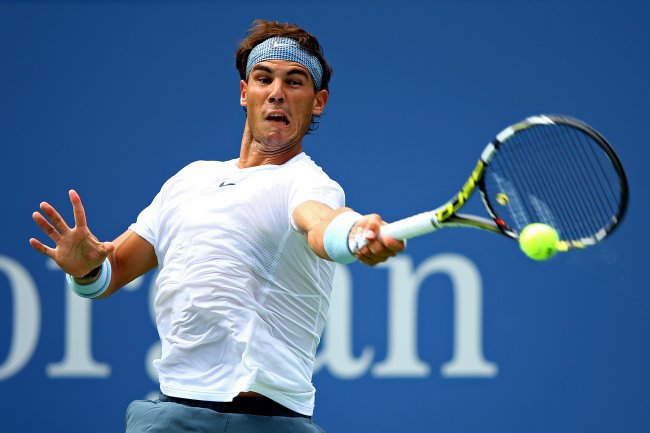 Al Bello/Getty Images
Djokovic may be the No. 1 seed, but Nadal has looked great in the early rounds. He was helped out when Roger Federer was eliminated in the fourth round.
Nadal didn't drop a set until the fourth round, and he rebounded nicely by winning the next three sets.
Now, he will face players he's fared well against in the past.
Richard Gasquet is waiting for Nadal in the semifinals. The No. 8 player is 0-10 against Nadal and has lost all four matches on hard surfaces.
The dominance doesn't stop there. Nadal is 21-15 against Djokovic and 13-5 against Andy Murray. Nadal has won two straight and five of six against the top player in the world, so if Djokovic reaches the final, Nadal won't back down.
Nadal is playing at an extremely high level right now and has gotten help along the way in this tournament. Upsets have knocked off some of his top competitors, and Nadal has taken advantage of that.
The finals are within reach, and Nadal will be ready to win his second Grand Slam title of the year.
*All Men's Singles information is courtesy of ATPWorldTour.com
Women's Singles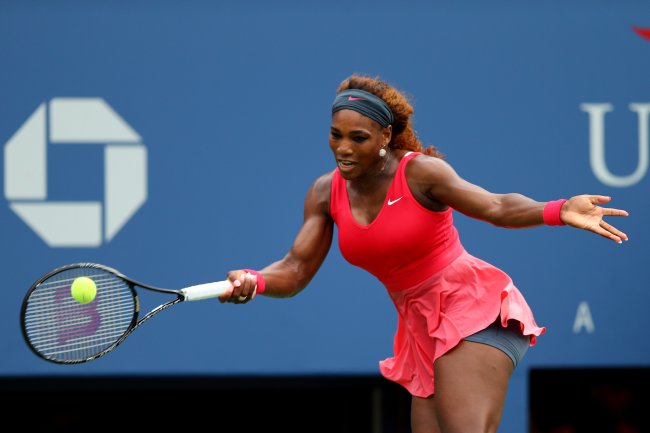 Elsa/Getty Images
The top-ranked female is looking like the most dominant player in the world, and Williams will continue her great play into the finals.
Her opponents have managed only one point against her in the last three sets. She has yet to drop a set in the tournament and has owned her opponents.
Williams is 8-1 in her career against No. 5 Li Na and has won seven straight meetings. Serena should have no problem getting past Li, and she will find herself rested for her opponent in the final.
As the defending U.S. Open champion, Williams has the experience to continue to make a run in this tournament. She has made it to back-to-back finals and is one match away from adding to that streak.
The right-hander has won four U.S. Open tournaments in her career but has never won back-to-back titles. It's the first time the 31-year-old has made it to three consecutive semifinals at the tournament.
Williams is the top player in the world and has yet to be tested at the 2013 U.S. Open. Li won't provide much of a challenge for her, so look for Williams to get a shot at her fifth title.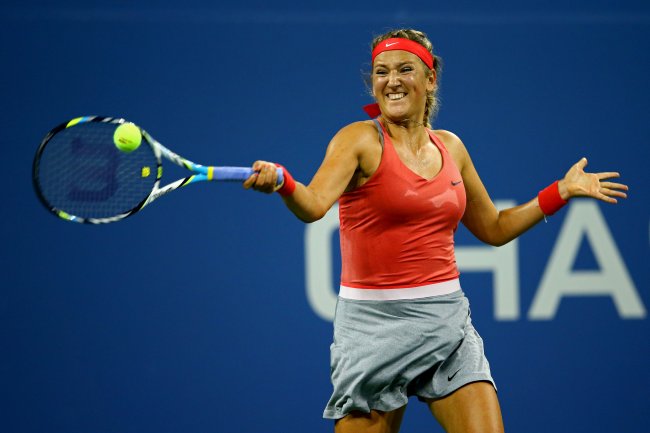 Al Bello/Getty Images
The only player in the tournament who has a chance to knock off Williams is No. 2 Victoria Azarenka.
She has won two of the last three meetings against Williams, including their latest meeting last month in Cincinnati, Ohio.
Azarenka is starting to make a run at Williams, but she hasn't had enough opportunities to prove she has the edge over her rival. The two have alternated wins the last four meetings, so this will be a chance for Azarenka to win back-to-back victories.

Williams defeated Azarenka in last year's finals, so this tournament will be a chance for revenge.
This tournament is the final Grand Slam of the year, which gives Azarenka a chance to cap a great year. She won the 2013 Australian Open and made it to the semifinals of the French Open.
By winning this tournament, Azarenka would capture her first U.S. Open title. It would be the first time she won two Grand Slam tournaments in a year.
Azarenka will get a chance to continue her recent success against Williams as she works her way into the finals.
*All Women's Singles information is courtesy of WTATennis.com
This article is
What is the duplicate article?
Why is this article offensive?
Where is this article plagiarized from?
Why is this article poorly edited?