Ohio State Basketball: What Each Projected Starter Brings to the Table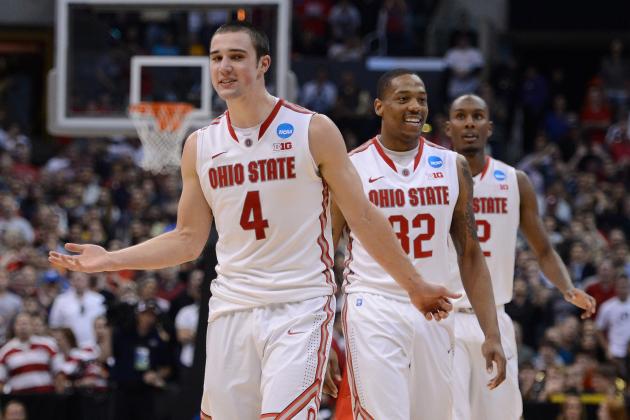 Harry How/Getty Images

One of the things working in Ohio State's favor heading into the 2013-14 season is the projected depth Thad Matta will have to work with. The Buckeyes' rotation could go as deep as 10 if Trey McDonald and Amedeo Della Valle get consistent playing time.
However, as with almost any Matta team, the starters will be relied on if a Big Ten championship is in the cards.
With that in mind, read on to see what each expected starter brings to the table for the 2013-14 campaign.
Begin Slideshow

»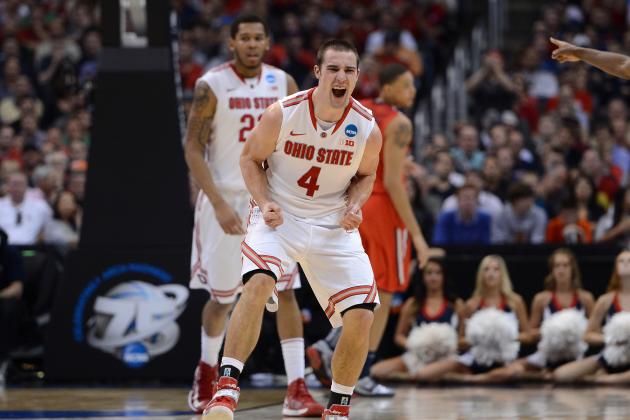 Harry How/Getty Images

Aaron Craft's defense has been about as well chronicled as anything on the court in college basketball throughout the past four years, but there is a reason for that.
Few players, if any, impact the game on that end of the floor as much as Craft does, be it through steals, drawn charges, deflected passes or relentless pressure. Now that Shannon Scott has teamed up with Craft, the Buckeyes' defense will be arguably the best in the Big Ten.
In addition to his unparalleled defense, Craft brings intangibles and leadership, underrated passing and a knack for getting to the basket. He is an extension of Thad Matta on the floor and one of the primary keys for Ohio State's Big Ten title hopes.
He may not be the best jump-shooter, but Craft brings enough to the table that he is still considered one of the best players in the country.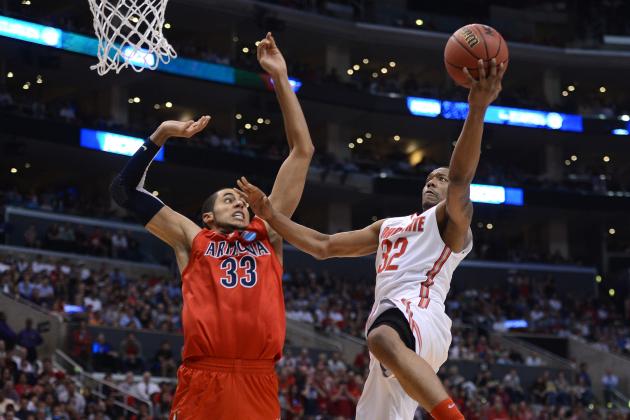 Harry How/Getty Images

The argument can be made that Lenzelle Smith Jr. is a jack of all trades but a master of none on the basketball floor. That sounds like it has somewhat of a negative connotation, but it actually works perfectly for this Ohio State team that is loaded with players who specialize in one particular aspect (Aaron Craft's and Shannon Scott's defense, LaQuinton Ross' scoring, etc.).
Smith is the best returning rebounder on the team now that Deshaun Thomas and Evan Ravenel are gone; he is also a solid three-point shooter, a formidable defender who often gets overshadowed by Craft and Scott and he can get to the basket.
He does need to establish more consistency as a senior, but there is very little on the basketball floor that Smith isn't at least a passable contributor at for the Buckeyes.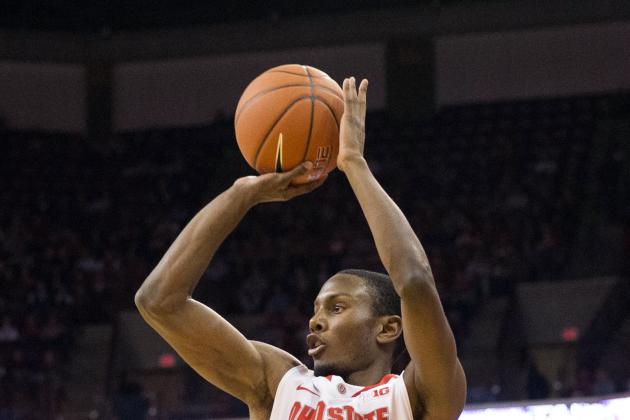 Greg Bartram-USA TODAY Sports

The first thing that comes to mind when discussing Sam Thompson is his high-flying acrobatic act fans are treated to every time he goes up for a dunk. Garbage time in the Schottenstein Center during blowouts is often as exciting as crunch time because of Thompson's slams.
However, there is much more to his game than that. He is a solid defender, contributes in the rebounding department and, most notably, is a better shooter than advertised.
His long-range stroke progressed throughout his sophomore season in 2012-13, and he actually led the Buckeyes in three-point shooting by year's end. With names such as LaQuinton Ross, Deshaun Thomas and even Lenzelle Smith Jr. on that squad, Thompson had to be a better shooter than he gets credit for to lead in that category.
Thad Matta is going to need Thompson's shooting this season with defenses focusing on Aaron Craft and Ross. He will be more than ready to provide it.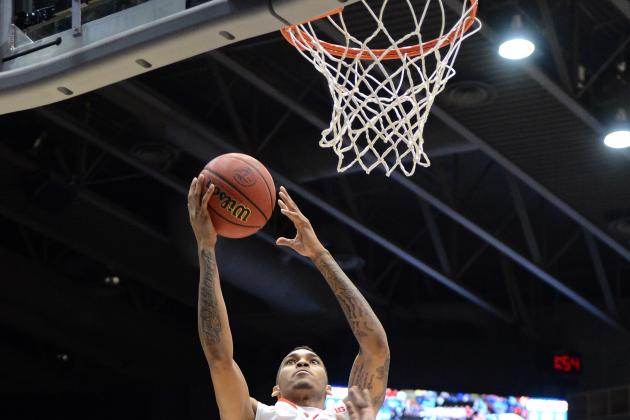 Jason Miller/Getty Images

The first year-and-a-half of LaQuinton Ross' collegiate career was a case study of unfulfilled potential.
Ross came to Columbus with incredible hype and was supposed to immediately slide into the rotation as a sharpshooter and versatile forward. However, a suspension put him in a doghouse that he finally completely emerged from late in the 2012-13 season.
Ross showed flashes of offensive brilliance late in the year and in the NCAA tournament, highlighted by the game-winner against Arizona in the Sweet 16. With Deshaun Thomas no longer on campus, Ross is expected to completely fulfill the high-scoring potential that accompanied him as a prospect three years ago.
Ross' natural ability, versatility and shooting ability should help him do just that as a junior.
Rick Osentoski-USA TODAY Sports

No Buckeye receives more criticism than Amir Williams, and much of it is certainly deserved. He was a McDonald's All-American as a recruit and has come nowhere near living up to that potential.
However, it's not as if Williams doesn't bring anything to the table. He is an impressive shot-blocker and can afford to take some chances with such great defenders surrounding him on the perimeter.
In the 2012-13 campaign, Williams averaged 1.4 blocks a night in only 16.5 minutes of action. It would be incredibly surprising if Williams doesn't see much more playing time this year with no more Evan Ravenel in Columbus, meaning his block total will undoubtedly increase.
Expect Williams to average better than two swats a night in 2013-14.


Follow and interact with Ohio State basketball writer Scott Polacek on Twitter @ScottPolacek.