11 MLB Stars Who Need to Step Up Big in September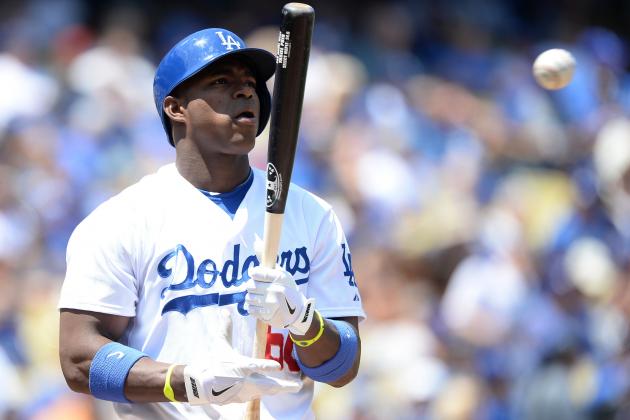 Harry How/Getty Images

The playoffs are approaching quicker than Mark Sanchez's demise, and as MLB teams prepare to make a final push for a spot, their stars will come out to shine.
Whether it's a team like the Los Angeles Dodgers looking to finish strong, the Boston Red Sox hoping to hold out on their division foes or the Texas Rangers and Oakland Athletics dueling it out for a first-place finish, each organization will call upon its star player(s) to close out the regular season.
For some players, a hot September can validate a questionable contract, while others may earn a lucrative new deal.
Let's take a look at 11 players who must make a positive impact in the final three weeks of play.
All statistics as of September 5, 2013 and courtesy of Baseball Reference
Begin Slideshow

»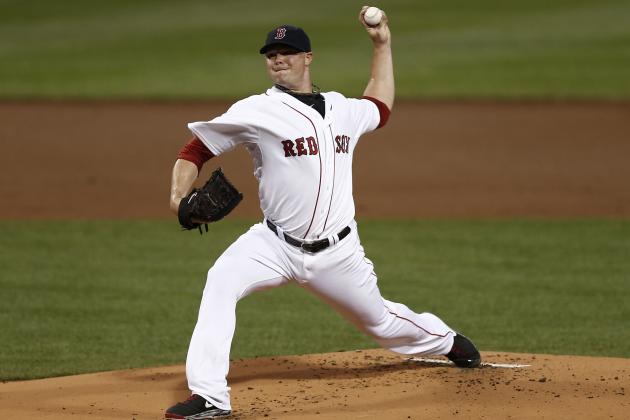 Winslow Townson/Getty Images

Sitting atop the American League East with a 5.5-game lead, the Boston Red Sox have surpassed all expectations for the 2013 season.
Even Jon Lester has had a bounce-back year. After going 6-2 with a 3.53 ERA through April and May, Lester slumped into the All-Star break, posting a 7.62 ERA in June.
In the second half, however, the left-hander has become the ace of old, winning five games and earning a noteworthy 2.41 ERA. Most recently, he lowered his ERA to 1.71 over his last six starts, out-dueling probable AL Cy Young winner Max Scherzer.
With Clay Buchholz a huge question mark for the Red Sox, Lester is an imperative piece to their playoff rotation. He is likely viewed as the No. 1 starter (as of late) next to John Lackey.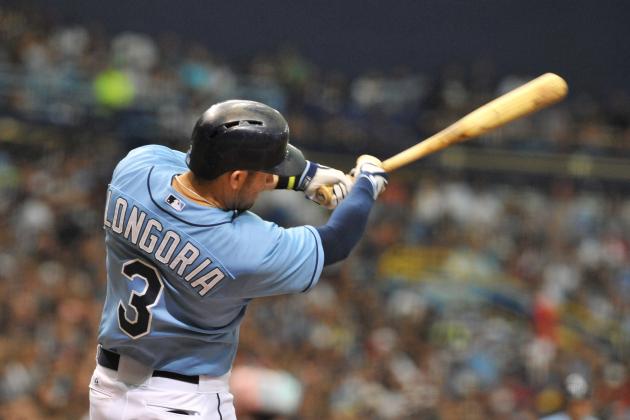 Al Messerschmidt/Getty Images

Currently, the Tampa Bay Rays are in position for one of the two AL Wild Card spots and set to play in the do-or-die one-game playoff. Nipping at their heels are the New York Yankees, Baltimore Orioles and Cleveland Indians.
In order to secure that final wild card spot, Evan Longoria must rediscover his devastating swing that slugged eight home runs in June on his way to a .275 average.
While his power numbers have remained relatively consistent in the second half, Longoria's three-slash line since the All-Star break currently resides at an unimpressive .240/.314/.479.
The Rays do not have an overwhelming offensive lineup, so Longoria's bat will be key down the stretch.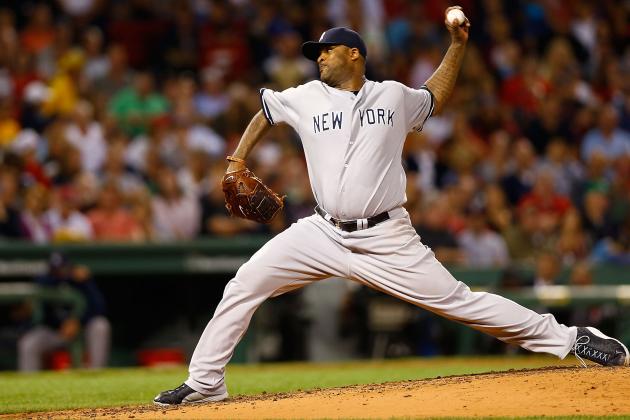 Jared Wickerham/Getty Images

The former AL Cy Young winner and owner of a .644 career winning percentage has shown his mortality in 2013.
CC Sabathia's record sits at 13-11 and his 4.86 ERA through 29 starts is on track to be the highest single-season ERA of his career. He is 4-6 with a 6.87 ERA over his last 10 starts.
The Yankees offense is finally healthy and potent with the return of Derek Jeter, Curtis Granderson and Alex Rodriguez, but the starting rotation has been a question mark all year.
If the Yankees hope to be a true playoff contender, the team will heavily rely upon Sabathia's fading arm.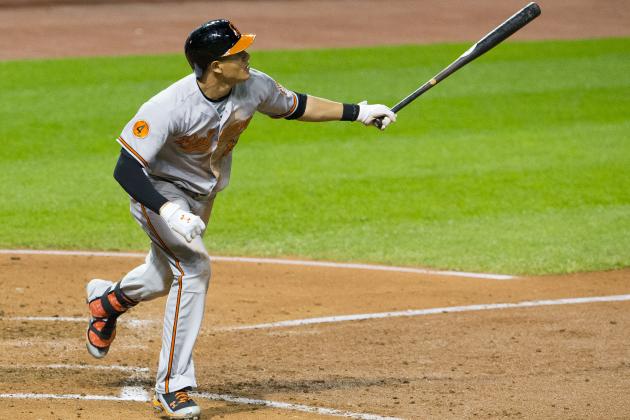 Jason Miller/Getty Images

During his first full season at the major league level, Machado has impressed with a batting average hovering around .300 and by leading the league in doubles with 46.
However, as the Baltimore Orioles attempt to leapfrog a handful of teams into the final wild card spot, Machado's bat will be essential as a table setter for the current AL home run leader, Chris Davis.
The 21-year-old blazed onto the scene in 2013, but cooled off in the hot summer month of July, racking up a three slash line of just .196/.226/.314. He has rebounded nicely, hitting .321 with seven doubles, three home runs and 15 RBI in August and will look to continue the trend through September.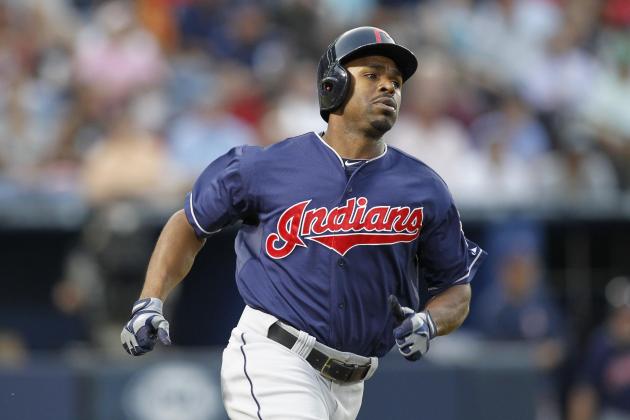 Brett Davis-USA TODAY Sports

When the Cleveland Indians signed Michael Bourn to a four-year, $48 million contract this past offseason, they likely expected a little more out of their everyday center fielder.
Bourn, who has shown capabilities of approaching a .300 batting average, stealing 50-60 bases and legging out double-digit triples, has struggled to fit the mold set for him in Cleveland.
The Indians are right in the thick of things for an AL Wild Card spot, but Bourn's .262/.315/.344 slash line is hardly anything to get excited about from a leadoff hitter.
Cleveland won't make a deep run in the playoffs, but any hope for a postseason lies largely in Bourn's productivity.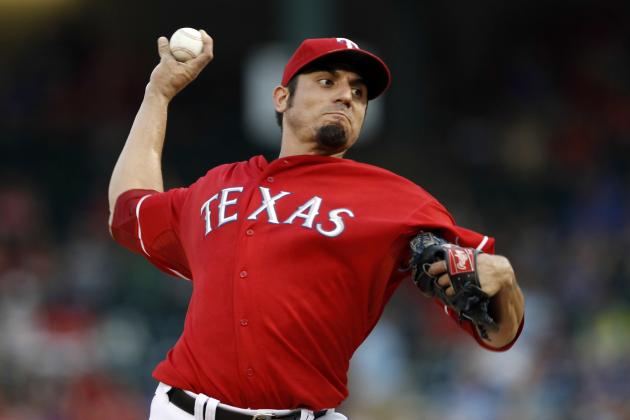 Jim Cowsert-USA TODAY Sports

Yu Darvish's talent can only take the Texas Rangers so far, hence the team's acquisition of Matt Garza from the Chicago Cubs a week before the trade deadline.
Garza showed flashes of brilliance for the Cubs, going 6-1 with a 3.17 ERA in 11 starts, including a span of six starts from June 16 to July 13 in which he went 5-0 and allowed more than one earned run just once. He allowed two in his final start with the Cubs against the St. Louis Cardinals,
He has still been very effective for the Rangers, but not quite as dominant.
As the Rangers battle the Oakland Athletics for the division title, a few shutdown starts from Garza could be the difference.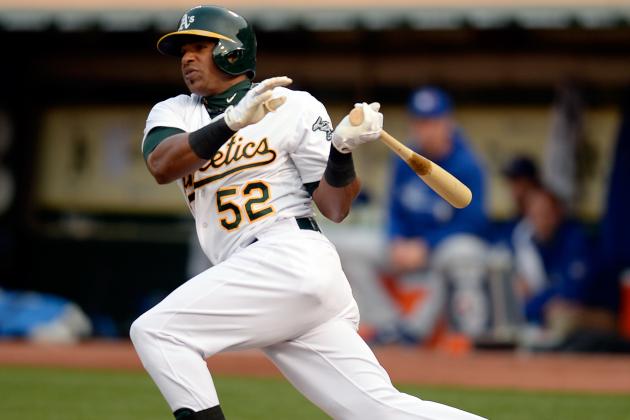 Thearon W. Henderson/Getty Images

Baseball fans witnessed Yoenis Cespedes' star quality during the 2013 Home Run Derby at Citi Field when he blew the competition away with monster moon shots.
To establish himself as a well-rounded MLB star, Cespedes can lead his A's to the playoffs, or better yet, a first-place finish in the AL West.
Cespedes hit .292 in his rookie season. This year, that number is closer his OBP, as his batting average has tumbled to a disappointing .231. While the power is still present, one can't help but notice the black hole he creates in the middle of Oakland's lineup.
That said, a couple clutch hits in big games will bode well for his reputation.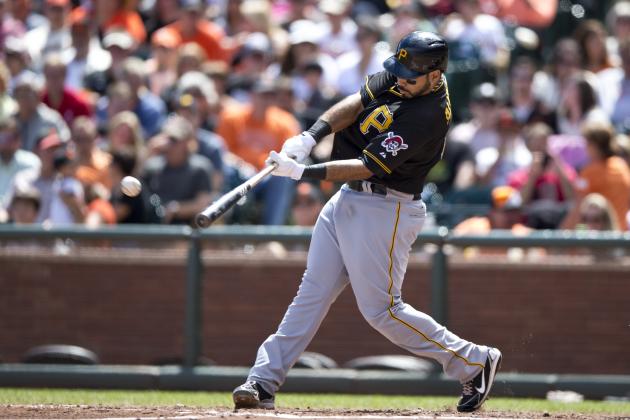 Jason O. Watson/Getty Images

The Pittsburgh Pirates have made some significant roster additions in Justin Morneau and Marlon Byrd as the team continues to be a serious contender for the NL pennant.
Morneau and Byrd allowed manager Clint Hurdle to move Pedro Alvarez down in the lineup as he struggles to find any sense of consistency. He can also more easily be platooned to right-handed pitchers, against whom he's hitting .243 with 29 of his 32 home runs.
If Alvarez can spark and ride a hot streak through September, his return to the clean-up spot in the Pirates' order would be a huge driving force.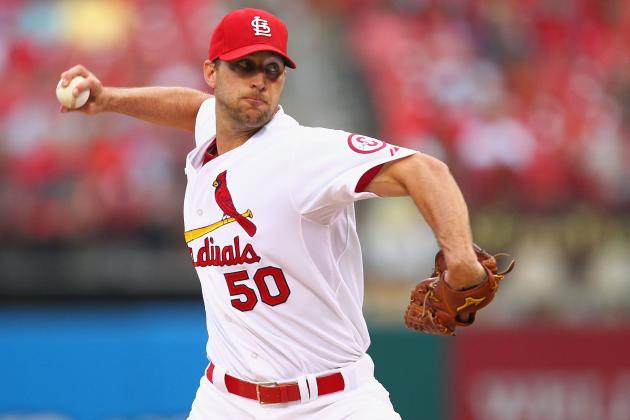 Dilip Vishwanat/Getty Images

A team is only as good as its ace pitcher, especially if it's to play in a one-game playoff like the St. Louis Cardinals may be asked to do.
With three teams bunched at the top of the NL Central, the Cardinals will call upon their No. 1 starter, Adam Wainwright, in the final month of the regular season when each game is so important.
Wainwright has struggled over his last two starts, watching his ERA jump from 2.58 to 3.14. He lasted only two innings against the Cincinnati Reds on August 28, allowing nine earned runs, and faced the same division rivals on September 2, allowing six earned runs. He took the loss in both games.
The right-hander has been very good this year and needs to return to form in his final few starts of 2013.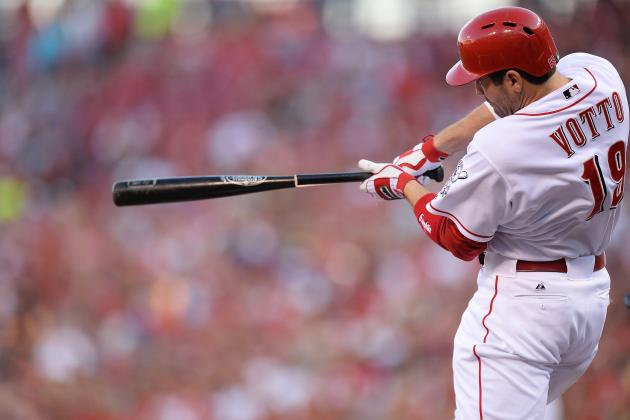 Jamie Sabau/Getty Images

While his power numbers may be down a bit in 2013, Joey Votto is in the midst of another fantastic offensive season. His .424 OBP (assisted by 109 walks) is tops in the National League, and he continues to be the heart and soul of the Reds offense.
Cincinnati finishes up a meaningful four-game series against the Cardinals on Thursday and closes out the season with six of their final nine games against the Pirates.
As the unofficial captain of the Reds, Votto's leadership on and off the field will be imperative for his team's playoff hopes.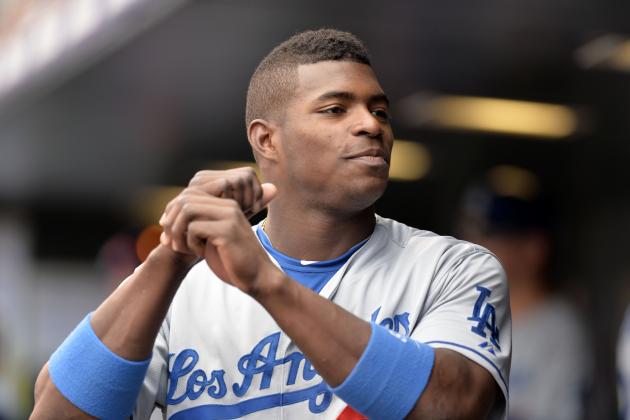 Ron Chenoy-USA TODAY Sports

Yasiel Puig played his first game for the Los Angeles Dodgers on June 3 and went 2-for-4. That month happened to be the first month his team recorded a winning record, going 15-13.
The Dodgers' win against the San Diego Padres on June 22 also was the start of their historic streak in which they won 42 of 50 games. The Philadelphia Phillies brought that to an end on August 17.
While other factors were at play, Puig was largely responsible for the Dodgers' resurgence in 2013, catapulting his team to first place in the NL West and never looking back.
As he stays hot, so do the Dodgers.
In just 81 games, he is batting .350 with 14 home runs, 32 RBI and 10 stolen bases. He may not have played a full major league season yet, but a lot will be asked of him as L.A. makes a postseason run.