Analysing Manchester City's Transfer Spend Since 2008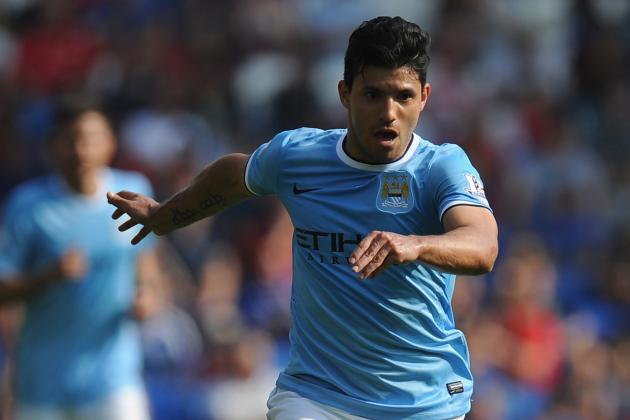 Stu Forster/Getty Images
Sergio Aguero: City's record signing cost £38m when he joined from Atletico Madrid in 2011
Manchester City were taken over by the Abu Dhabi United Group just over five years ago, a move a that transformed the club's fortunes, reshaped the top end of the Premier League and, in a nutshell, made things very interesting all round.
So it seems an apt moment to take a look back at some of the transfer deals that the blue half of Manchester have brokered in that time, without name-checking every player who's been through the revolving door. And as for all the transfer fees, I've been seeing more zeros than my cricket batting average.
Let's take a look at the impact some of the new faces have had, a couple that got away and some that didn't quite leave their mark.
Begin Slideshow

»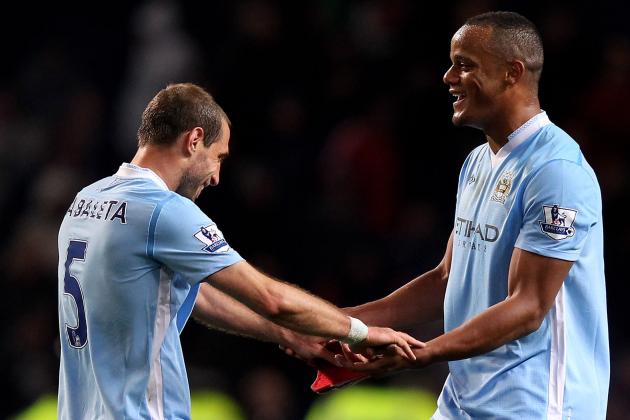 Alex Livesey/Getty Images

Pablo Zabaleta and Vincent Kompany were already through the door when the buyout happened, but only just.
No matter, because the duo have turned out to be absolute bargains at £6.5m and £6.7m respectively, so credit where it is due to Mark Hughes for bringing them in.
At the time it looked like these two, along with Jo (Remember him? Club-record buy?) and the returning Shaun Wright-Phillips might be the peak of City's spending in the summer of 2008. As it turned out, one transfer following the takeover would blow them all out of the water...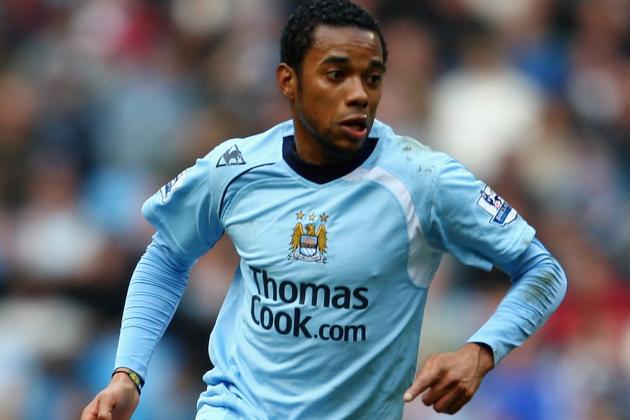 Jamie McDonald/Getty Images

City broke the British transfer record when they made the kind of dramatic deadline-day swoop that keeps people going throughout a transfer window.
They paid £32m for the Brazilian Robinho on the stroke of midnight on September 1 2008, and a return of 15 goals in his first season was not too shabby, but more big-money arrivals a year later seemed to push his nose out of joint.
There was to be just one more goal, in a FA Cup tie at Scunthorpe that turned out to be Robinho's last appearance for the Blues. Following a loan move to Santos, he was sold to AC Milan in August 2010.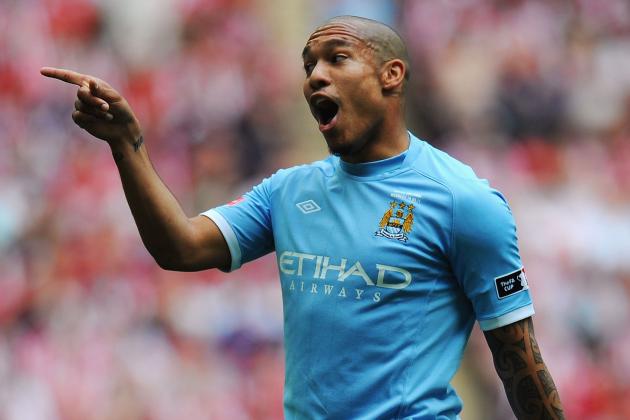 Mike Hewitt/Getty Images

The combative Dutch midfielder followed the same path as Vincent Kompany when he left Hamburg to join City, six months after the Belgian in the 2009 January transfer window.
City paid the German club £16m for his services at a time when selling clubs were beginning to make the most of the Blues' deep pockets. City could have had him for free six months later, but Mark Hughes wanted his man and made sure he got him.
A good thing too, as de Jong's approach was perfectly suited to the Premier League, and he played a big part in the club's subsequent success.
So it seemed odd that he was offloaded to AC Milan in the wake of City's title triumph, and there were times last season when they were missing his steely presence in midfield.
Daniel Sturridge seemed to be on the cusp of something big at City when the money arrived, but a year later he was gone following the completion of his contract at the club in the summer of 2009.
Tipped for stardom at a young age while at City's academy, Sturridge did not have the hoped-for impact when given his chance by a succession of City managers, and, with more stars arriving following the takeover, it was no surprise when he left to join Chelsea.
Sturridge now looks to be the finished article at Liverpool, and he could have been leading England's forward line against Moldova and beyond given his current run of form had injury not got in the way.
He didn't leave a gaping hole at City, and his exit was probably best for all concerned, but how Sturridge may have fared under Roberto Mancini is something we'll never know. The Mail on Sunday's Joe Bernstein wrote in 2011 that Mancini once sought Sturridge out after a game to ask why he left City. Meanwhile, in a parallel universe...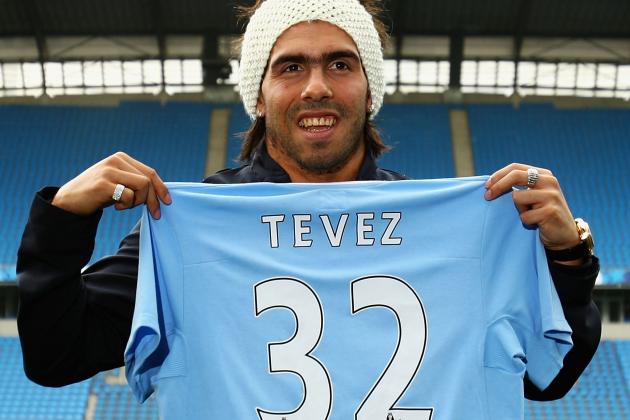 Matthew Lewis/Getty Images

He may not have been their biggest buy in terms of a fee, but the impact from City's audacious signing of Carlos Tevez was felt for years to come, on and off the pitch.
The Argentine was through the door just a few weeks after scoring against City for United at Old Trafford, when his time at Manchester United was nearing an end. He picked up where he left off, showing Blues fans just why their Red counterparts had been chanting "Fergie, sign him up" with his industrious displays and goals.
His now legendary falling out with Roberto Mancini in Munich saw him out of the side for the bulk of the 2011-12 season, but once things were patched up it was like he had never been away.
Tevez played a vital role in City's late-season charge to the Premier League title, and despite all the off-field controversies his performances on the pitch meant that he left with the best wishes of many City fans when he departed for Juventus in 2013.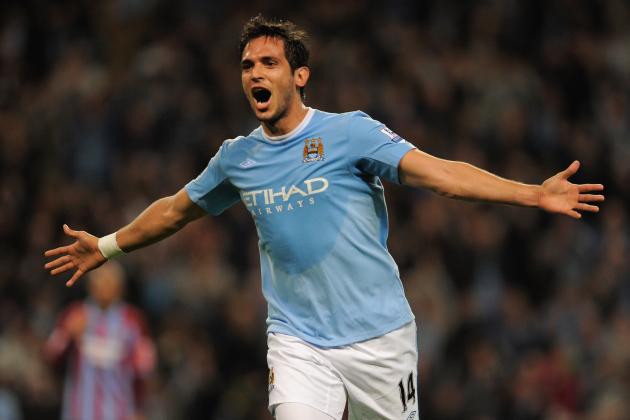 Michael Regan/Getty Images

Mark Hughes pursued the Paraguayan striker for a year after leaving him behind at Blackburn Rovers, finally landing him for around £18m in the summer of 2009.
Unfortunately the player he had been in charge of at Ewood Park rarely turned up for the Blues, and four goals in all competitions in 18 months were a meagre return given the money paid out.
Technically a City player until the summer of 2013, Santa Cruz's last appearance for the Blues came in November 2010. There followed a succession of loan moves until, following the end of his City contract, he settled with Malaga.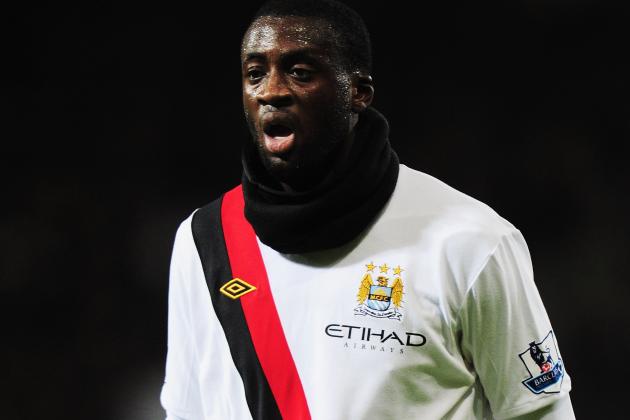 Shaun Botterill/Getty Images

The Ivorian powerhouse midfielder was part of a 2010 summer splurge that saw David Silva, James Milner, Aleksander Kolarov, Jerome Boateng and Mario Balotelli also join the club.
Did it pay off? Yes indeed, with Toure's goal in the FA Cup Final in May 2011 securing City's first silverware since 1976, while the Ivorian was a key member of the side that won the Premier League a year later.
Balotelli ultimately proved to be a bridge too far for the club and Roberto Mancini, but even the enigmatic Italian striker had his moments, including a fine performance in that cup win over Stoke as well as the derby semi-final that preceded it.
The spending was far from over, with Edin Dzeko joining from Wolfsburg for £27m in January 2011. Boateng, however, was a disappointment for City but found his feet with Bayern Munich, where he won the Champions League in 2013.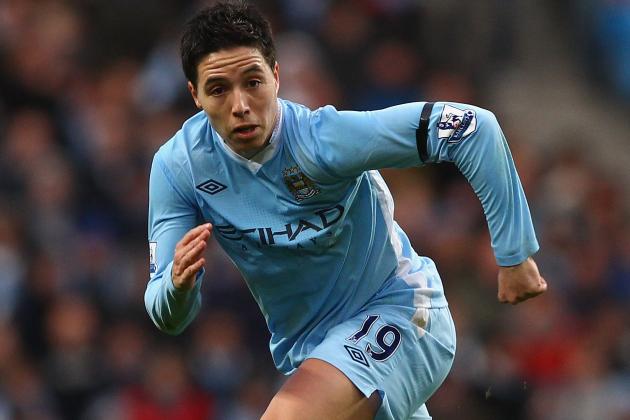 Clive Brunskill/Getty Images

The summer of 2011 saw no let-up in City's spending, with Samir Nasri just one in another raft of new arrivals at Etihad Stadium.
Whether the Frenchman has made the impact it was felt he would when he arrived from Arsenal is open to debate, but he's had his moments, such as a sublime goal against Spurs in January 2012.
Another ex-Gunner in the shape of Gael Clichy arrived at City around the same time and has been quietly effective.
Did the spending work? Winning the title would seem to suggest that it did, for that season at least, but a similar squad then failed in their first defence of the crown, with manager Roberto Mancini paying the ultimate price.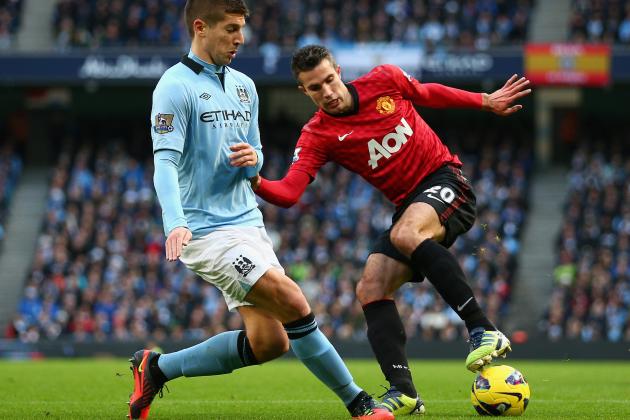 Clive Mason/Getty Images

Roberto Mancini wanted van Persie to help City defend the title they had snatched from under Manchester United's grasp, but it didn't happen, much to Mancini's regret.
The rest, as they say, is history. Van Persie's goals helped the Reds reclaim the title, and Mancini was out of work before the season was over.
Out of the signings City did make in the summer of 2012, only Matija Nastasic has really paid off as yet, although the jury is still out on Jack Rodwell following a season ruined by injury.
Scott Sinclair has gone to West Brom on loan after only a handful of appearances, while Javi Garcia's most recent display, at centre-half in the defeat to Cardiff City, was a reminder of a poor first season.
Their struggles make the impact van Persie made even tougher to bear, but Manuel Pellegrini's moves in the transfer market since his arrival as City boss may redress the balance this season.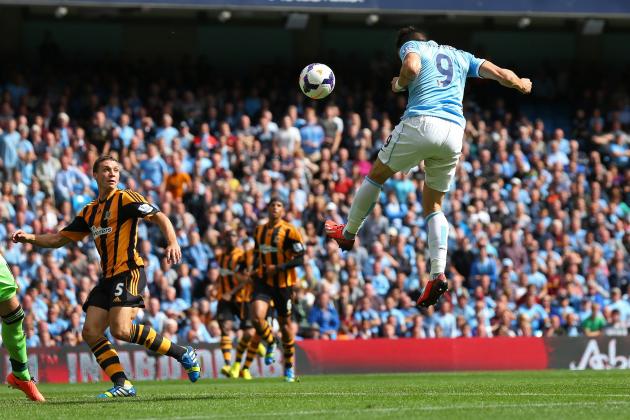 Alex Livesey/Getty Images

Alvaro Negredo was one of five new faces brought in by Pellegrini for a total of around £100m.
The Spain striker already looks at home in the Premier League, with two goals to his name including the one pictured, coming in the 2-0 win over Hull.
While Stevan Jovetic has yet to play due to injury, Jesus Navas and Fernandinho are still finding their feet, while Martin Demichelis signed just before the transfer window slammed shut.
So, no more spending until January 2014 at the earliest, but expect plenty of transfer speculation to begin very soon. The prospect of Financial Fair Play does not seem to have curbed City's capacity to spend too much, but the club's demanding owners will expect to see a return on their investments both at home and in the Champions League immediately.
Which players have been the best and worst buys since September 2008? Who should not have been allowed to leave? Leave a comment, use Bleacher Report's social media channels or tweet me—if that's your thing—@TimOscroft