Indiana Basketball: What Each Projected Starter Brings to the Table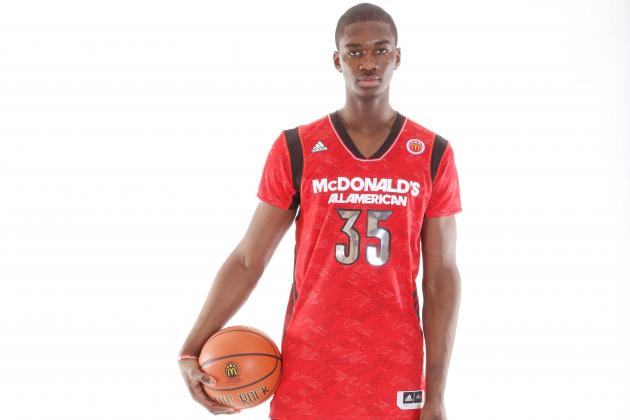 Brian Spurlock-USA TODAY Sports

The summer is over, students are back on campus and Indiana basketball is hard at work preparing for this season. As players battle it out in practice vying for playing time, the starting lineup will soon take form.
In the meantime there's no harm in predicting whose number Tom Crean will call when the Hoosiers take the floor in November. Crean has many options at his disposal, and each possibility offers something unique.
Let's examine a projected starting five and discuss the biggest thing each player brings when he's on the court.
Begin Slideshow

»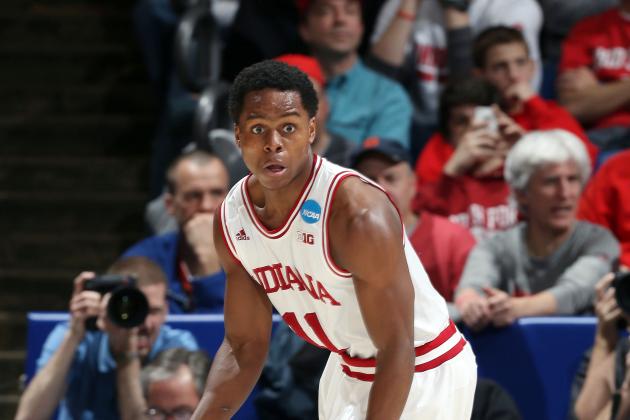 Brian Spurlock-USA TODAY Sports

Yogi Ferrell's best asset is his ability to get his teammates involved. As a freshman, he averaged 4.1 assists per game, good for third in the Big Ten.
Not too shabby for his first year of college basketball.
Ferrell racks up assists because of his ability to get in the lane and draw extra defenders. If an opposing big tries to stop Ferrell, he can make a slick pass to an Indiana post player for an easy layup.
If a wing player leaves his man to help against the lightning-quick Ferrell, he is adept at finding the open shooter for a jump shot.
Either way, Ferrell has shown a propensity for setting up his teammates, who make the other team pay for leaving them open.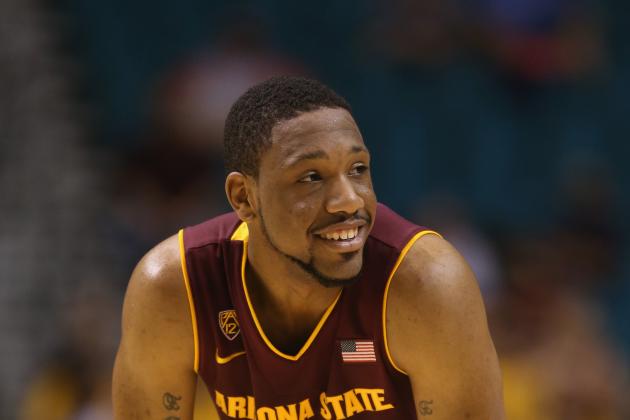 Jeff Gross/Getty Images

Arizona State transfer Evan Gordon will be a solid addition for the Hoosiers because of his experience.
The senior is well traveled, to say the least. He started his career at Liberty University and scored 832 points in two seasons. He then moved on to Arizona State and had a productive season, averaging 10.1 points, 2.9 rebounds, 2.2 assists and 1.3 steals per game.
For a youthful team, Gordon brings a veteran presence to complement fellow senior Will Sheehey. Sheehey is definitely the team leader, but Gordon can certainly lend a hand in modeling the way for this young roster.
What's most important is the hostile crowds of the Big Ten shouldn't rattle him. He should bring stability to the lineup when the team is on the road.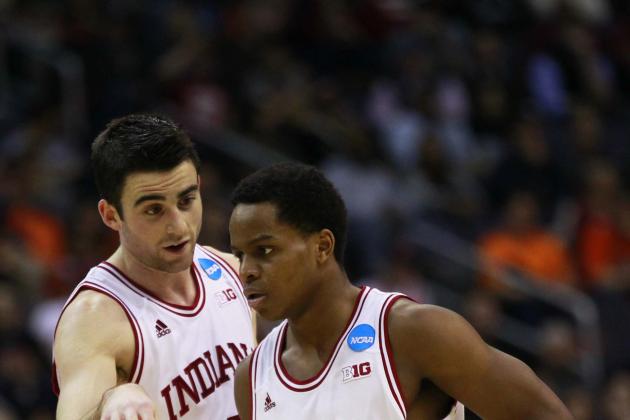 Geoff Burke-USA TODAY Sports

Will Sheehey is easily IU's most experienced player. In three years, he's won a Big Ten title and been to the Sweet 16 twice.
This season, when the going gets tough for the Hoosiers (and it will), the team will look to him for guidance.
On a roster featuring eight freshmen and six sophomores (two are redshirts), Sheehey's importance can't be overstated. He is a solid basketball player and should have a breakout year, but the most important thing he will bring is his leadership.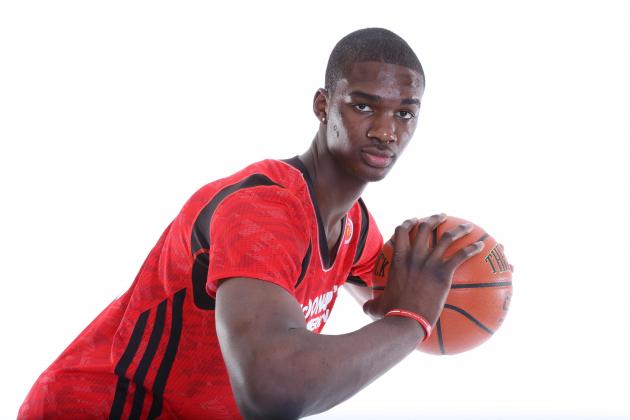 Brian Spurlock-USA TODAY Sports

There is a reason why Noah Vonleh was selected as a McDonald's All-American. This kid can do it all on both ends of the floor.
Vonleh can beat opposing teams inside and out. He gets to the rim with ease and finishes aggressively. His three-point shot isn't spectacular but is good enough to where the opposition has to respect it.
Let's not forget about his rebounding. The 6'9" freshman is a tenacious rebounder who loves to crash the glass.
Finally, Vonleh's game is complete because he is a terror on defense. He uses his 7'4" wingspan to block shots and disrupt passing lanes, leading to steals and easy buckets.
Don't believe in this freshman phenom? Just watch for yourself. (here and here)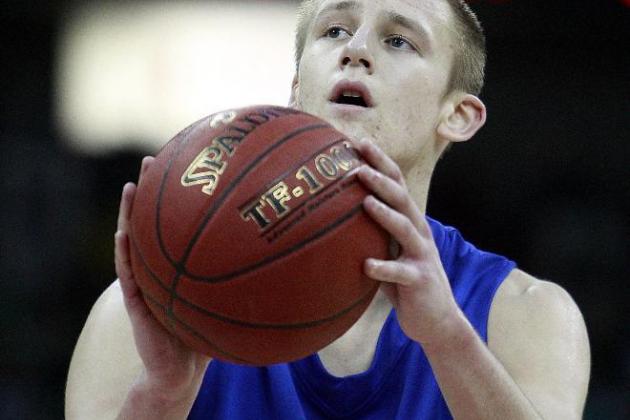 This big man from Wisconsin knows what it's like to be a winner after his time at Germantown High School. In fact, Luke Fischer has probably forgotten the feeling of losing a game.
In his final two high school seasons, he led Germantown to consecutive state championships, combining for a 56-0 record.
He's so used to winning, reversing from that trend will not sit well with him. He won't want Indiana to backslide while he's on the roster.
For a program that just brought itself out of college basketball's basement and put itself back near the top, a player like Fischer can certainly help IU stay there.