Can Gareth Bale and Cristiano Ronaldo Be Successful Together for Real Madrid?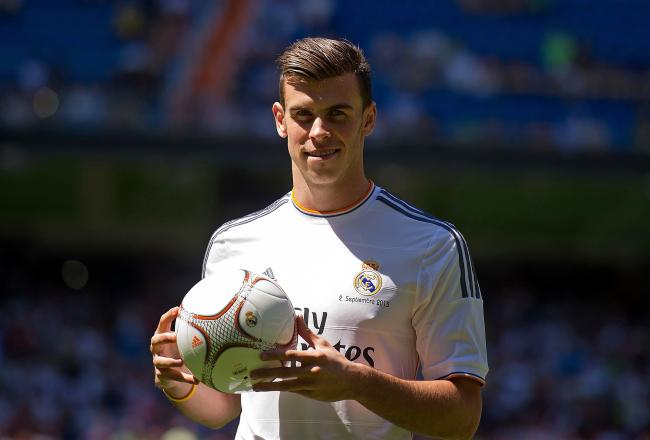 Can Bale be his best at Madrid?
Denis Doyle/Getty Images
The beauty of Gareth Bale is that he can be extremely effective in more than one position.
Assuming Real Madrid continue with their bank of three attacking midfielders behind a lone striker, Ancelotti could easily utilize Bale in any one of the three positions to good effect.
Unless he decides to play him at left-back, and if Real Madrid have just paid £85.3 million, then I will believe the world has truly gone mad.
So what are Ancelotti's three options?
On the left
Gareth Bale probably first came to the attention of Real Madrid on those famous nights in the Champions League, for Spurs against Inter Milan, where he destroyed Maicon, playing from the left.
Up until January he was a left-winger. But as teams tried harder and harder to shut him out, the culmination of which being when Manchester United shifted their entire team over to one side of the pitch in January in order to keep him at bay, Bale since became more of a "number 10."
Not a "number 10" in the classic sense of a genius play maker, à la Maradona, but more in the angry, frightening, scary stampede-towards-you-at-100-miles-per-hour-before-belting-one-top-right-from-35-yards sense.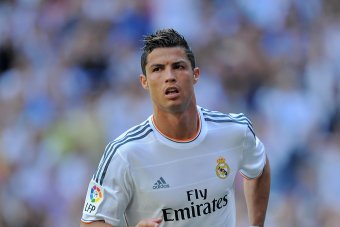 Denis Doyle/Getty Images
But the reason he is least likely to play on the left is because of the small matter of Cristiano Ronaldo.
There has been talk of playing Bale on the left, and Ronaldo upfront, but with Ronaldo probably already not happy that he's no longer the world's most expensive footballer, I sure wouldn't want to be the guy who has to tell him the new most expensive player is now taking his position.
Ancelotti would have to be a brave, brave man to try that. It would be an incredibly hard sell.
Through the middle
This was Bale's best position last season for Spurs, where he did so much of his damage in the latter part of the campaign.
But with Isco already having scored 3 out of 3 in the league from this role, it is unlikely he would be ousted now. Also, with Bale cutting left from the centre, and Ronaldo cutting centre from the left, they would probably get in each other's way a bit.
Despite it probably being his most dangerous role, it is probably his least likely position for Real Madrid.
On the right
On the right, then, is probably the most likely. But even Bale on the right would have its own share of problems.
For a start, as scary as the prospect of Bale cutting in from the right and Ronaldo cutting in from the left may seem; in reality it would take a lot of work to get right, balance wise.
They would probably still tear apart lesser sides in La Liga, but in bigger games against more tactically astute players, it could be a struggle. Opposition teams could just defend narrow and put a couple of brave full-backs on to block thunderous shots and Real could struggle to break teams down.
Bale on the right could also limit Ronaldo's impact from the left. It shouldn't be forgotten that the Portuguese forward's incredible goal scoring record is not just down to his own individual brilliance.
The reason that he has always had the space to do what he does has been due to Angel Di Maria and Mesut Ozil.
Di Maria would hug the right touchline, stretching the opposition team to create space on the left, and Ozil would drift left from the centre so that Ronaldo could move the other way.
If Ancelotti plays Ronaldo, Isco and Bale on the same team, all driving toward goal, it could create a struggle for space and supremacy.
Bale is a fantastic acquisition for Madrid and he is undoubtedly a World Class talent. But he plays the same role and the same way as Ronaldo, and Ronaldo is still better at it.
In 2003, Real Madrid signed David Beckham to play in the same position as Luis Figo. They had an unbelievable midfield on paper, but did not win the league again for four years, after the great Zinedine Zidane and Figo had moved on.
I'm not saying lightning will strike twice. I am saying the greatest teams need balance and structure to win titles. And now, with Bale and Ronaldo, Carlo Ancelotti has got one hell of a balancing act on his hands to get the very best out of both of them.
This article is
What is the duplicate article?
Why is this article offensive?
Where is this article plagiarized from?
Why is this article poorly edited?

Real Madrid: Like this team?