Biggest Questions Facing Indianapolis Colts in Week 1 Contest with Raiders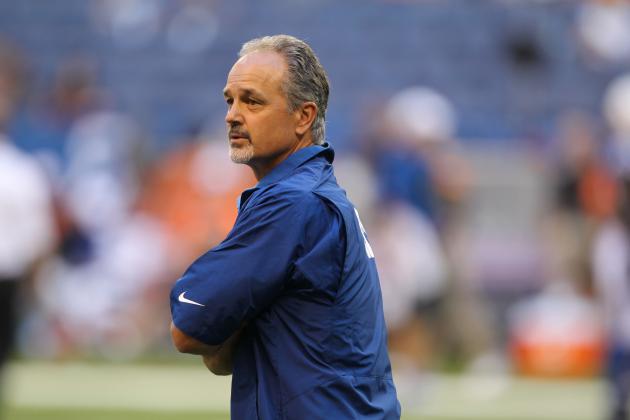 Brian Spurlock-USA TODAY Sports

Week 1 is finally here, but the Indianapolis Colts still have some questions that they need to answer in their season opener against the Oakland Raiders.
Make no mistake, this Colts team is vastly different than it was in 2012. A new offense, new faces and an overall new mentality means that casual fans will find a much more different team playing on the field in 2013, and that should be a good thing.
We've all gotten a taste of what this team looks like during the preseason, but that only goes so far. Now the games matter, and the Colts can break out the big guns.
There are some questions I still have about this team, and they're going to need to show me that they can do these things the right way against a team that is already showing signs of struggle.
Begin Slideshow

»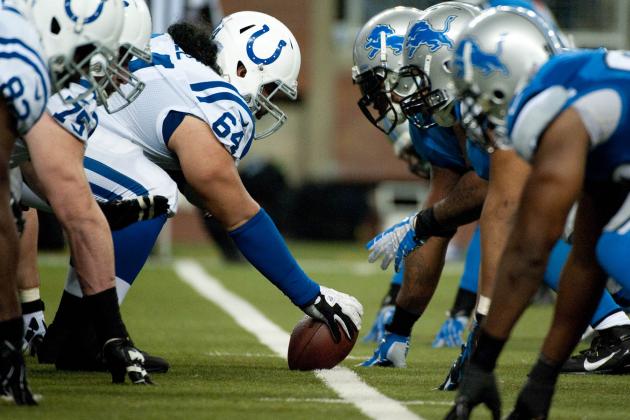 Tim Fuller-USA TODAY Sports

Oh yes, that offensive line that struggled to keep Andrew Luck upright just last year. The good news is that the Colts have brought in some new faces to help this unit out, but there are still some reasons to be concerned.
The additions of Donald Thomas and Gosder Cherilus were huge (and overpaid) upgrades to the line, but the interior is still a big question mark. Both Samson Satele and Mike McGlynn have looked bad during the preseason, which is what anyone who saw them play last year was expecting.
Fellow Colts featured columnist Kyle Rodriguez tweeted out a perfect picture summarizing the performance of the offensive line as a whole during the preseason using grades from Pro Football Focus.
The Oakland Raiders don't have a lot of talent on defense, so the offensive line is going to need to show that they can handle weaker teams in order to prove that the unit has improved as a whole.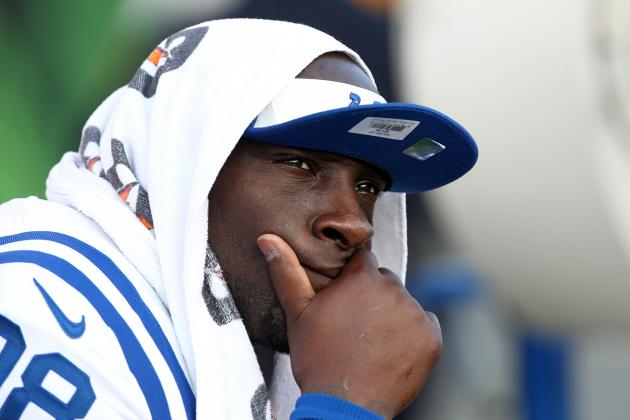 Brian Spurlock-USA TODAY Sports

The pass rush has been one of the biggest weaknesses on this team, especially after the departure of Dwight Freeney. Now, the Colts are going to need to find a way to get to the opposing quarterbacks.
Robert Mathis has had an absolutely fantastic career with the Colts, but he can't be the only guy that's capable of getting to the QB, especially now that he's 32 years old and his career is starting to slowly wind down.
Bjoern Werner didn't get a lot of preseason time, but he will need to show that he's learned a lot during training camp and make the most of his opportunities on the field. From what I saw, he looked good when I was at camp, but he's still a big question mark that has yet to get a chance to prove himself in a regular-season game, so all we can do until Sunday is speculate.
Another guy like Cam Johnson intrigues me, but who knows if he'll get much, or any, time on the field in 2013.
The Colts will need to keep the pressure on Terrelle Pryor in order to keep him from making any big plays with his arm, but this will only be a small step in proving themselves as an improved pass-rushing team in the NFL this year.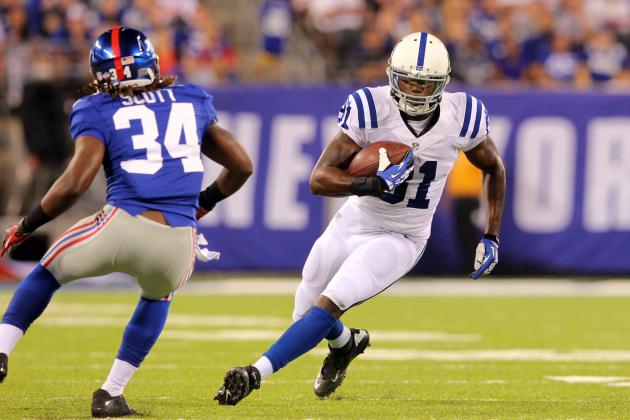 Brad Penner-USA TODAY Sports

They always say that there's "no hard feelings," but you know that players always want to stick it to their former teams whenever they get the chance to play them.
That's going to be the case for Darrius Heyward-Bey when the Raiders come to town. He has to feel frustrated with how his career went in Oakland, with constant changing of quarterbacks and coaches, all while struggling to hold onto the ball.
Now, Heyward-Bey has a permanent quarterback throwing to him in Luck, and he is going to be looking to prove that he can still become a top-tier No. 2 wide receiver in the NFL. Having Reggie Wayne, T.Y. Hilton, Coby Fleener and Dwayne Allen around him will help him get open more than he did with his old team.
It will be a fun matchup to watch because you know that all he wants to do is score a touchdown and let the Raiders organization know how big of a mistake they made.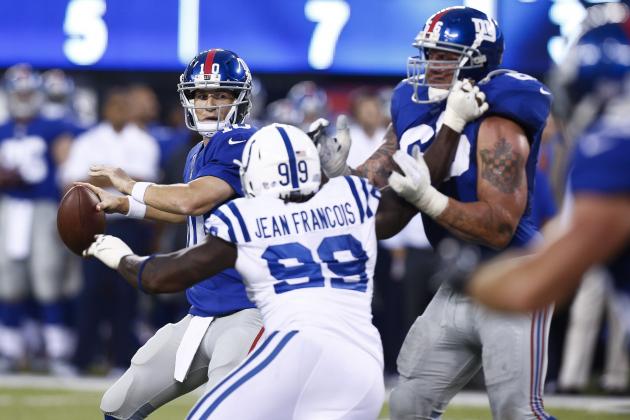 Jeff Zelevansky/Getty Images

This is a question I've had stuck in my head since the free-agency rush back in March. There are so many pieces on the defensive line that I like, and that kind of depth will go a long way. At the same time, are they going to be good enough as a unit to actually turn some heads in the league?
There's a good mix of youth and veterans on the D-line, and that could help the young guys develop into nice players. I'm particularly interested to see how Josh Chapman does in his first actual year of playing, especially while he learns under guys like Cory Redding, Aubrayo Franklin and Ricky Jean Francois.
The Raiders don't have a lot of help on the offensive line, so the defensive line will probably look a lot better than they actually are. Still, this will be a good first look at this group of guys.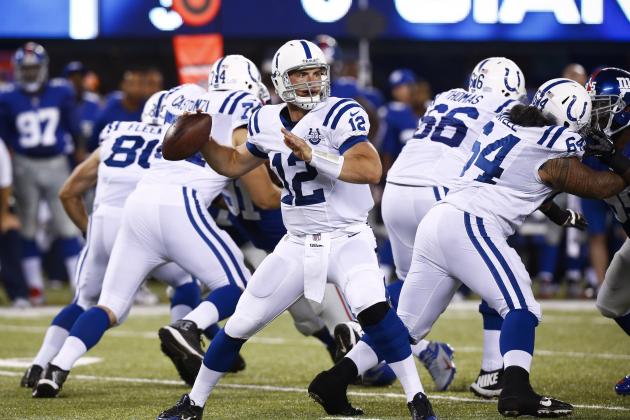 Jeff Zelevansky/Getty Images

Fans are expecting big things from Andrew Luck this year, and it all starts with the first week of the season.
Everything is in place for Luck to have a huge year. His college offensive coordinator Pep Hamilton is now calling the shots and running a more familiar playbook. He's going to have a plethora (yes, I said the word "plethora") of weapons including Wayne, Hilton, Heyward-Bey, Fleener and Allen. He's coming off of a Pro Bowl year in just his first season.
Yeah, I think Luck is going to do pretty well this year.
I'm expecting some big things from Luck in the opener, perhaps somewhere around 300-plus yards and three-plus touchdowns through the air.
After all, it is Andrew Luck we're talking about.