Dark Horse Rookies Who Could Win 2014 NBA Rookie of the Year Award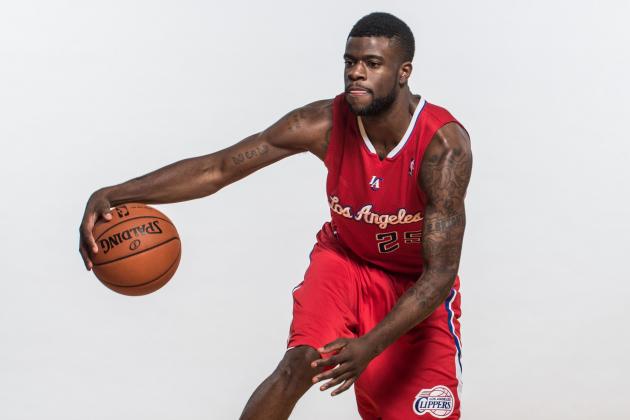 Nick Laham/Getty Images

Behind the group of front-runners for 2013-14 NBA Rookie of the Year honors is a cast of dark horse candidates aiming to steal the award.
The rookie class is wide open and lacks an elite group of thoroughbreds, so if there was ever a time for an under-the-radar performer to emerge, it's now.
Favorites such as Victor Oladipo and Ben McLemore will use their playmaking skills to contend for the rookie crown, but there's plenty of room for mid-to-late first-round picks to outshine the field.
Which underdog candidates can compete for this award or even win it?
Begin Slideshow

»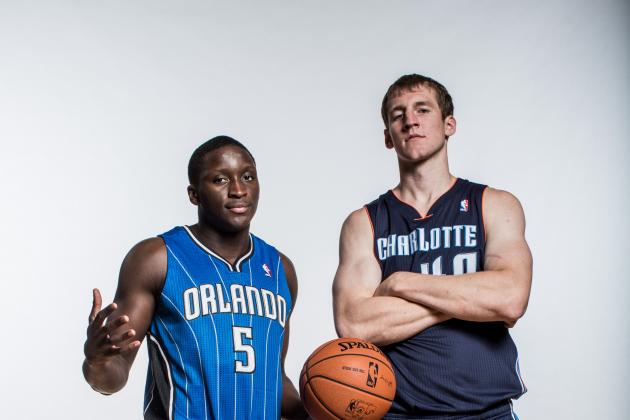 Nick Laham/Getty Images

Let's take a brief look at the front-runners, the stars everyone's expecting to compete for the award:
Victor Oladipo: After a breakout junior season at Indiana, Oladipo quickly became a prime draft prospect and was plucked at No. 2 overall. He'll serve as a combo guard with substantial responsibilities on both ends for the Orlando Magic. He won't have a Damian Lillard-type season, but his efforts may still be enough to outshine the rest of the 2013-14 class.
Trey Burke: At Michigan, Burke torched opponents with his ability to create shots for himself and his teammates. The Utah Jazz are grooming him to do the same thing in the NBA as a dual-threat point guard. Since the club is in a transitional rebuilding phase, Burke will see ample playing time.
Ben McLemore: Smooth-shooting Kansas standout Ben McLemore won't instantly save the Sacramento Kings, but he will put up good enough numbers to compete for Rookie of the Year honors. If he can shoot the ball efficiently, he'll match or exceed fellow St. Louis prodigy Bradley Beal's 2012-13 stats.
C.J. McCollum: Damian Lillard's 2012-13 season is a tough act to follow, and C.J. McCollum won't likely deliver that kind of impact (19.0 points, 6.5 assists per game). However, if he scores 15-16 points with three to four assists and helps the Portland Trail Blazers make the playoffs, he'll have a great chance to win ROY.
Cody Zeller: The Charlotte Bobcats' top selection has the best mix of NBA-readiness and long-term upside of any big man in this draft. Zeller will team with Al Jefferson to form a potent low-post combo, and the Indiana product could very easily out-perform Anthony Davis' 2012-13 production.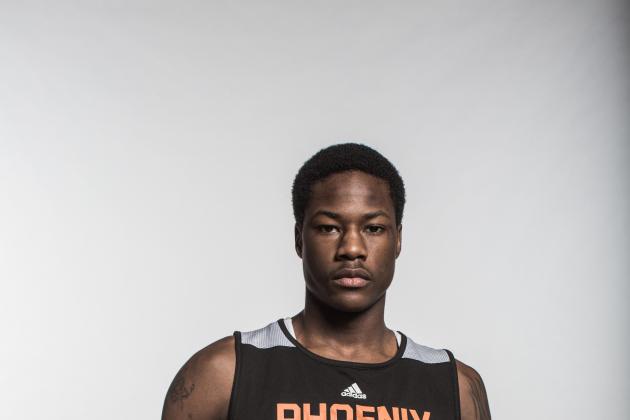 Nick Laham/Getty Images

Why he's not a favorite
He's young and raw.
Phoenix Suns 19-year-old Archie Goodwin doesn't have a great command of the game as a decision-maker and situation evaluator, and his outside shot still needs polishing.
Why he could win it
Let's be clear, Goodwin's chances of winning ROY are quite slim.
But he could be much more of a contender than you think. In summer league, the one-and-done slasher showcased his creativity and elite athleticism, and he showed dramatic improvement as a jump-shooter.
Goodwin is the type of player who can put a ton of pressure on opponents when he attacks off the dribble, and he could also be an effective perimeter defender.
If he works into the backcourt rotation with Shannon Brown, Eric Bledsoe and Goran Dragic, he could see 15-20 minutes of playing time and turn a lot of heads.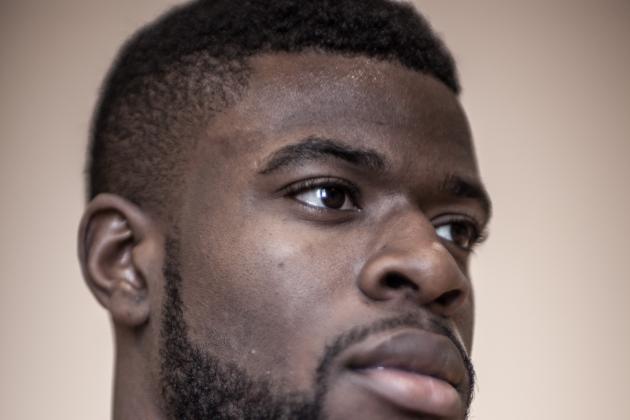 Nick Laham/Getty Images

Why he's not a favorite
Reggie Bullock was a late first-round pick because he's not a dynamic shot-creator, and his role on the Los Angeles Clippers might be too small for him to showcase his shooting and defense. He's going to do most of his work as a spot-up shooter and reserve defender, and L.A.'s glut of wings might prevent him from getting significant minutes.
Why he could win it
Given the right circumstances, Bullock could be a critical component to Lob City's success in 2013-14. All it takes is an opportunity for him to show how valuable he is.
If one or more of the Clippers' veteran wings misses a significant chunk of time, the North Carolina standout will have a chance to earn a critical role on the team and thrive alongside Chris Paul.
Warriors World scribe Jack Winter notes that Bullock's accurate shooting and prolific defense could be a key ingredient to L.A.'s playoff run:
The prototype "3-and-D" prospect so en vogue in today's NBA, the biggest thing holding Bullock back this season might be a lack of playing time. Should he get a legitimate opportunity to play extended minutes, though, look out; no rookie is as ready-made to contribute for a contender as the versatile, sweet-shooting Bullock.
In a year when there aren't any landmark, sure-fire superstar rookies, Bullock has an outside chance to steal some minutes and make noise in the ROY discussion.
Nick Laham/Getty Images

Why he's not a favorite
During college and summer league, Philadelphia 76ers point guard Michael Carter-Williams exhibited erratic play, including turnover rashes and inconsistent shooting. He doesn't project to play efficiently like C.J. McCollum, Trey Burke and Victor Oladipo.
Why he could win it
Carter-Williams will face some rough stretches while Philly endures its rebuilding process, but he could realistically lead all rookies in assists and steals.
If his penchant for playmaking lands him tops in those categories, and he limits the damage in the turnover department, he could be in the hunt for ROY hardware. MCW's court vision, ball skills, length and agility will help him conquer his first-year challenges.
An attainable stat line for Carter-Williams might look something like this: 35.0 MPG, 14.6 PPG, 7.1 APG, 2.1 SPG, 2.9 TPG, 41% FG, 30% 3PT.
Many are expecting him to struggle, and everyone is expecting the Sixers to flounder. But don't sleep on his chance to make an immediate impact.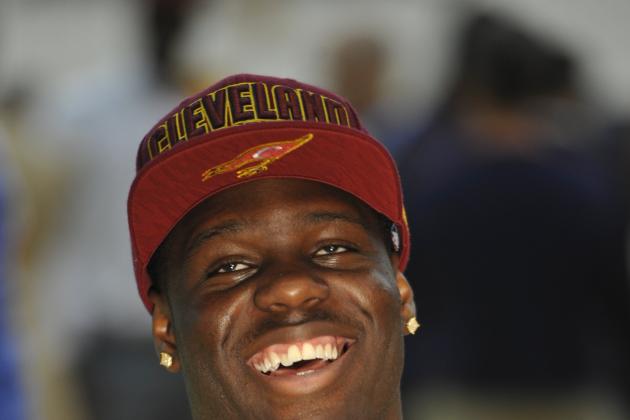 David Richard-USA TODAY Sports

Why he's not a favorite
Despite being the No. 1 overall pick, Cleveland Cavaliers forward Anthony Bennett isn't a front-runner for the ROY award. He's on a squad that already features productive young talent, he's coming off shoulder surgery and may need a couple years to actually break out in his combo-forward role.
Why he could win it
Because he's exceptionally gifted.
To be more specific, he has the physical tools and basketball skills to collect a bevy of rebounds and score effectively against a wide range of defenders.
Bennett might not be a prototypical power forward or small forward, but if he ends up earning 25-30 minutes of playing time, he could stuff the stat sheet. He's strong enough, quick enough and explosive enough to battle the NBA's best athletes right now, and his mid-range jumper and end-to-end awareness enhances his offensive value.
Copious shot attempts might be a tall order alongside Kyrie Irving, Dion Waiters and Tristan Thompson, but if Bennett attacks the glass, he'll make his mark on the game.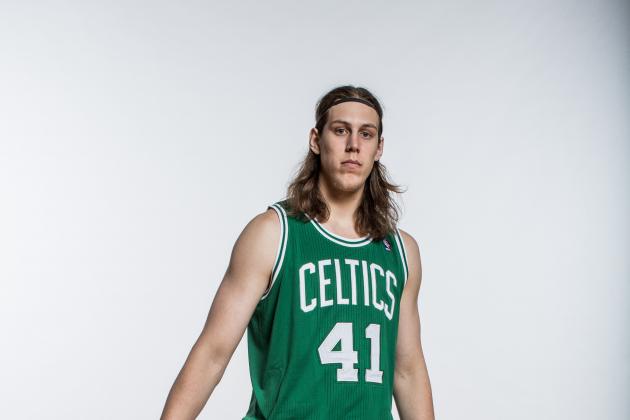 Nick Laham/Getty Images

Why he's not a favorite
Kelly Olynyk faced a weak slate of competition while at Gonzaga, so there are question marks about his ability to excel against elite talent. He's a mediocre athlete, so it remains to be seen how he'll handle the blinding speed and verticality of the NBA.
Why he could win it
The Boston Celtics need to fill the void left by Kevin Garnett and Paul Pierce, so Olynyk will be afforded playing time and touches.
He has a pro-ready skill set, complete with post footwork, an outside jumper, ball-handling skills and court vision. In some scenarios, Olynyk will use his height and finesse to take advantage of mismatches. Brad Stevens will use him on pick-and-rolls, high-post sets and even have him step out to the arc to stretch the defense once in a while.
If Olynyk can display the same kind of versatility he showed in summer league (18 points, 7.8 rebounds and 2.4 assists per game) and adjust to the speed of the game, he will put up big numbers in Beantown.
The idea of him scoring 15-plus points while shooting 50 percent from the field isn't far-fetched, especially when Rajon Rondo returns to the lineup.
Follow Dan O'Brien on Twitter: @DanielO_BR