WWE Classic of the Week: Recalling Triple H vs. CM Punk at Night of Champions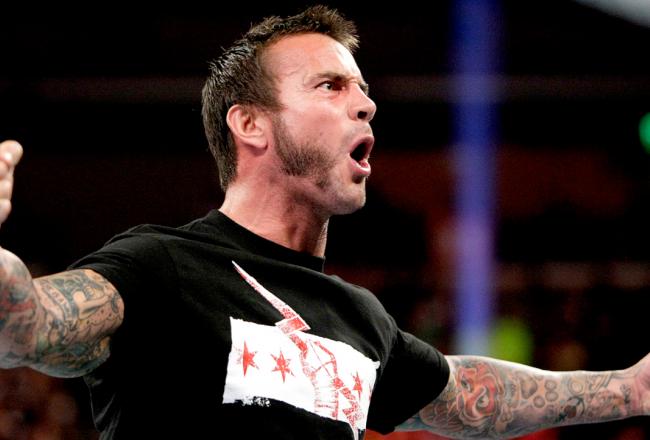 photo by wwe.com

This week's WWE classic is from 2011 and involves the collision of Triple H as the company's status quo and CM Punk as the Superstar who dared to defy it.
CM Punk is perhaps the biggest anti-authority Superstar that WWE has seen since Stone Cold Steve Austin. And his meteoric rise in the company came as a result of the pipe bomb he dropped while sitting on the Monday Night Raw stage.
Punk attacked all facets of WWE, from the McMahon family down to the way they do business and how they book their Superstars. Even though Punk berated Vince McMahon and seemed to be just disgusted with WWE, he claimed that he wanted real change.
He was upset about his own situation and took out his frustrations on live television. It was one of those moments that meant so much for fans.
In one promo, Punk summed up all the negativity that pro wrestling fans had shared for many years. He definitely broke down the "fourth wall," and related to the crowd in a way that no Superstar had in a very long time.
CM Punk made a connection, and WWE knew it. Punk was on his way to bigger and better things.
But on his way to WWE's main event scene, Punk was somewhat sidetracked by the man who assumed Vince McMahon's role for the next generation of the company.
Triple H had been the chief operating officer behind the scenes of WWE but truly came to power on TV. After informing Vince that he had been relieved of his duties, the company fell to Hunter to run on a daily basis.
And when that happened, Triple H "inherited" a company without a champion because CM Punk had won the WWE title from John Cena. And after he won, he did exactly as promised; he left WWE. In fact, the championship belt itself was likely chilled down quite nicely by the time Hunter came to power on WWE TV.
That's because Punk had tossed it in his refrigerator after he won. That's the situation Hunter was walking into.
But Triple H respected Punk, he appreciated what he had accomplished. He also understood that Punk had real value to the company because of his connection to the fans. The crowd wanted to see Punk, he was red hot and only getting hotter.
On the surface it seemed as though this could work out for both parties. Punk thought Vince was spineless, an egomaniac who had no idea how to treat the talent. Triple H had a good head for business, he believed in promoting the new generation of stars to carry WWE forward.
Again, it seemed like a good fit.
But the moment CM Punk came face to face with Triple H, it was over before it even began. Hunter may have seen dollar signs with his new champion, but all Punk could see was a monkey in a suit.
From that moment on, CM Punk mocked Triple H at every turn. Their relationship was extremely volatile, they could never agree on anything. The return of Kevin Nash only exacerbated their problems, as Punk lost the WWE Championship and then missed out on title opportunities thanks to Big Sexy.
Punk was convinced that Triple H and Kevin Nash were working together even though Hunter vehemently denied the accusations. When Nash demanded a match with Punk, it seemed as though fans would perhaps finally get the truth.
However, the bout was changed, and, at Night of Champions, we saw CM Punk take on Triple H. And despite how many fans had ever accused Hunter of "burying" other Superstars, the fact is that Punk did not lose any ground after this match. In fact, he went on to win the WWE Championship again and hold it for a record-breaking 434 days.
This particular match may have been just a bump on the road to that historic title reign, but fans did get CM Punk at the top of his game. And they got Triple H, a battle-hardened veteran who was still able to put on a great match.
This Night of Champions match is likely not to be forgotten.
This article is
What is the duplicate article?
Why is this article offensive?
Where is this article plagiarized from?
Why is this article poorly edited?