10 Things We Learned About the New England Patriots During Preseason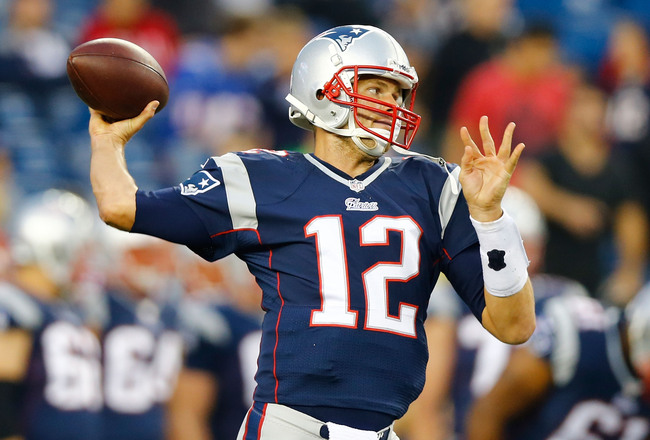 Jared Wickerham/Getty Images
When the 2013 New England Patriots gathered for the start of training camp in late July, there were several questions regarding the future of the franchise:
How would they handle the fallout from the Aaron Hernandez tragedy?
Could they replace all the pass-catching options that departed over the course of the offseason?
And what sort of role—if any—could Tim Tebow play on offense?
Now, with camp in the rearview mirror and four preseason games in the books, the team has started to come into a sharper focus. Along the way, we learned a few things about the Patriots—here are 10 of them.


Tom Brady Can Still Sling It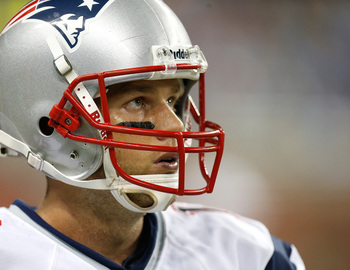 Tom Brady had an impressive preseason
Gregory Shamus/Getty Images
The quarterback was red-hot through his first two games of the preseason. Against Philadelphia and Tampa Bay, he took 39 snaps and went 18-of-20 (a 90 percent completion rate) for 172 yards, two touchdowns and no picks.
That included an 11-of-12 performance on Friday night against Tampa Bay, a game in which the quarterback completed his first 11 passes and saw his 12 passing attempts go to six different targets. (His work in the first two games sparked some speculation that he could top his amazing 2010 preseason when he finished 37-of-50 for 476 yards with five touchdowns and one interception.)
While he cooled off slightly in the third preseason game against the Detroit Lions, a final preseason line of 34-of-44 (77 percent) for 357 yards, two touchdowns and one pick is a sign that, even though he's inching closer to 40, he remains at the peak of his game—even with a group of (mostly) new targets at wide receiver and tight end.
They Aren't Afraid to Go Young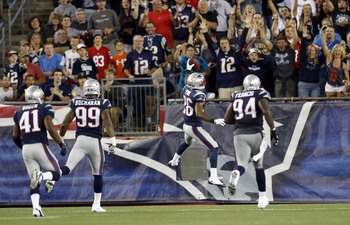 Logan Ryan celebrates his preseason pick against Tampa.
Greg M. Cooper-USA TODAY Sports
On both sides of the ball, New England relied heavily on the contributions of rookies throughout the course of the preseason.
Whether it was the fact that receivers Kenbrell Thompkins and Aaron Dobson led the team in targets, according to Pro Football Focus (Dobson was second in the preseason in terms of total snaps played with 186) or the fact that rookies Logan Ryan, Duron Harmon and Michael Buchanan finished in the top three in total preseason snaps on the defensive side of the ball (also per PFF), one thing was clear.
The Patriots were interested in seeing just how much of a workload the rookies could carry. In the end, it appears New England feels good about the state of its first-year players: 14 rookies made the 53-man roster, the highest total in a decade.
Vince Wilfork Has Found a Suitable Dance Partner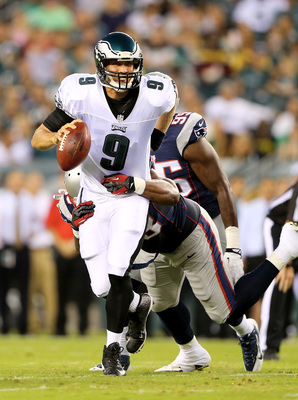 Tommy Kelly brings down Nick Foles.
Elsa/Getty Images
Vince Wilfork remains the centerpiece of the New England defense, but it's an occasional struggle to find someone who can serve as an effective playing partner when the Patriots are in a four-man front. Enter veteran defensive tackle Tommy Kelly, who never won more than eight games between 2004 and 2012 when he was part of the Silver and Black.
Acquired as a free agent this spring, Patriots coach Bill Belichick has praised the "long levers" of the 6'6", 325-pound Kelly, and it's that kind of body type—more Richard Seymour than Brandon Deaderick—that seems to serve as a terrific complement to Wilfork's stouter style of play.
It remains to be seen how much the 32-year-old Kelly has left in the tank, but history tells us that Kelly could handle the workload: He's been one of the most durable defensive linemen in recent memory—he's played in all 16 games in each of the last five seasons and missed just 15 of a possible 144 games in nine seasons in the NFL.
There Are Still Some Special Teams Questions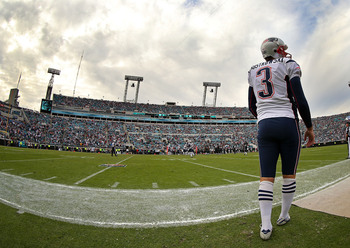 Stephen Gostkowski struggled at times this summer.
Mike Ehrmann/Getty Images
New England has had problems with consistency in the kick return game for the last four seasons, and the decision to cut ties with Leon Washington only casts more doubt on the situation. (Not to suggest that Washington reinvented the position when he was here this summer, but he would have been a natural default to handle the job, given his impressive resume.)
Now, that job is wide-open, with LeGarrette Blount, Matthew Slater, Josh Boyce, Shane Vereen and Devin McCourty all possibilities to fill that slot this year. In addition, while Ryan Allen certainly had an impressive collegiate career (two-time Ray Guy Award winner), it remains to be seen how that will translate to the NFL level.
And despite the fact that kicker Stephen Gostkowski still has a higher percentage of made field goals over the first seven years of his career than old Adam "Whatshisname," multiple preseason misses—as well as a missed field goal at the end of the Arizona Cardinals game last year—had some fans wondering about his situation. (Not to mention the fact that he'll have to get used to working with a new holder in Allen.)
There Are Depth Questions at Many Positions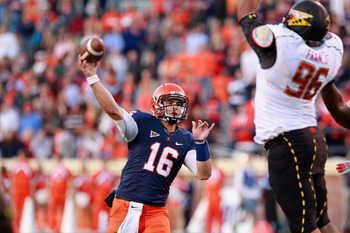 As a collegian, A.J. Francis had a knack for getting after QBs.
Geoff Burke/Getty Images
This is the flip side to having so much youth on your roster: At several key spots, while the top of the depth chart features Pro Bowlers, the rest of the breakdown features some untested and unproven talent.
The Patriots moved to address some key areas when they tweaked their roster on Sunday, adding more depth on the defensive line in A.J. Francis and on the offensive line with Braxston Cave and Chris Barker.
Still, there undoubtedly will be several occasions over the course of the regular season where they will have to lean on their depth, which consists primarily of rookies and second-year players. They'll need to be ready when called upon.


Shane Vereen Has a Chance to Be a Special Player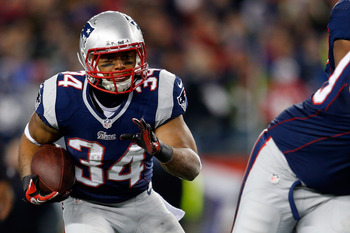 Shane Vereen has an impressive finish to the 2012 season.
Jim Rogash/Getty Images
The running back out of Cal—who was "compared to Marshall Faulk" by his former associate head coach and running game coordinator, Ron Gould—really came on strong at the end of the 2012 season, turning in impressive performances down the stretch and in the postseason against the Houston Texans.
And with the departure of Wes Welker, Aaron Hernandez and Danny Woodhead, the versatile running back will be deployed a number of ways in 2013, provided he stays healthy. Over the course of the preseason, Vereen was lined up in several spots, including the backfield, in the slot and out wide.
If the Patriots can consistently find favorable matchups for Vereen (particularly against linebackers), they will look to get him into space as much as possible. In his first two preseason games, we saw a small sample of what he's capable of—against Philly and Tampa, he averaged eight yards every time he touched the ball, both as a ball-carrier and a receiver out of the backfield.
While he stumbled with a bad fumble in the third preseason game against the Lions, if he stays healthy, expect him to have a major role in the New England offense this season.
There Will Be an Emphasis on the Run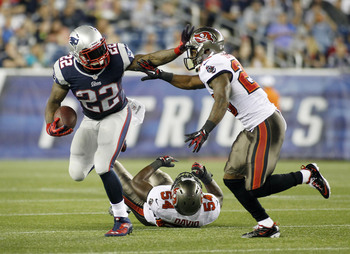 Stevan Ridley ran for 1,263 yards in 2012.
Stew Milne-USA TODAY Sports
The Patriots were surprisingly balanced in 2012, and a large portion of that was because of the emergence of Stevan Ridley, who finished the season with 1,263 rushing yards and came within 10 carries of becoming the first New England running back to finish with 300 carries or more since Corey Dillon did it in 2004.
And with all of the disparate parts in the New England passing game learning to play together, the start of the 2013 season would be as good a time as any to run the ball, particularly considering the fact that in three of the first six games to start the season, the Patriots face some of the worst run defenses in the league in 2012 (Buffalo Bills, New York Jets, New Orleans Saints).
We saw a heavy dose of the running game in the preseason, with three backs who carried the ball at least 10 times averaging at least five yards per carry, and LeGarrette Blount (137 yards) and Ridley (116 yards) top the 100-yard mark.
They'll Keep Their Cards Close to the Vest When It Comes to Rob Gronkowski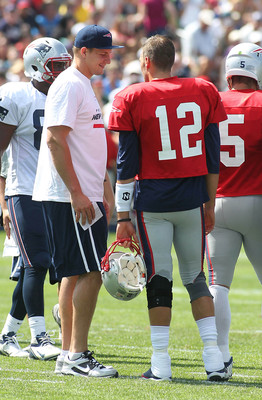 Rob Gronkowski spent most of camp watching.
Stew Milne-USA TODAY Sports
There are no coincidences around Gillette Stadium. So when Rob Gronkowski could be seen in clear view of the media going through a series of drills shortly before the end of camp, it was obviously a calculated move designed to get defensive coordinators from Orchard Park to Flowery Branch thinking about various contingencies when it comes to stopping Gronkowski.
His appearance in pads earlier this week only heightened that speculation. While it's likely he won't be the Rob Gronkowski who laid waste to the NFL in 2011 like Arnold Schwarzenegger did in The Terminator—at least for the first half of the season—that hasn't stopped people from thinking there's a chance he could have some sort of impact between now and Halloween.
Predictably, Coach Belichick had been coy about Gronkowski's situation to this point, only saying that he's "day-to-day." Don't expect that to change anytime soon.
You Can Find Talent in the Strangest of Places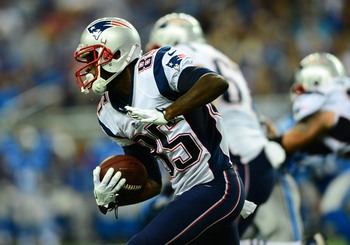 Kenbrell Thompkins had an impressive summer.
Andrew Weber-USA TODAY Sports
At the start of training camp, it was universally accorded that the receiving corps was going to consist of Danny Amendola, Julian Edelman, Aaron Dobson, Josh Boyce and maybe a random veteran or two brought in for depth purposes.
But undrafted rookie Kenbrell Thompkins had a steady ascent throughout the summer, and is now poised to open the regular season as the No. 2 receiver on the depth chart behind Amendola.
There are many things to like about Thompkins, who went to Cincinnati by way of El Camino Community College. But, perhaps, it's an ability to operate nicely in traffic and use his 6'1", 193-pound frame to his advantage to be able to outmuscle defensive backs for the ball that sets him apart from his contemporaries.
It's still unclear as to whether or not he'll be able to succeed when the lights go on and the games count, but Thompkins remains the unlikeliest success story of the summer for the Patriots.
They'll Take a Chance on Just About Anyone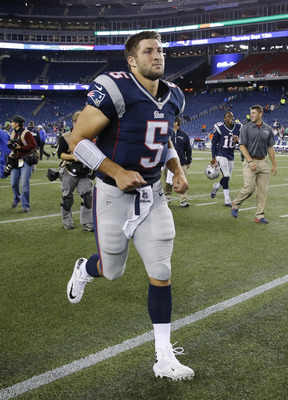 Tim Tebow had an eventful stretch with the Patriots.
David Butler II-USA TODAY Sports
Maybe you've heard of the guy—tall, lefty quarterback who won the Heisman while at Florida? Had some success with the Denver Broncos before crashing and burning with the Jets? Yep, his two-plus months in camp were pretty eventful, but when it came to actual on-field production, Tim Tebow was lacking.
Even if you operated with the understanding that the "Tebow Experiment" was meant to be a long-term salvation project as opposed to a short-term makeover, in the end, there was really no way to justify keeping him on the roster.
However, don't expect Coach Belichick's "outside-the-box" approach change when it comes to looking for talent—if another polarizing figure like Tebow comes along in the near future who's skill set intrigues the coach, don't be shocked if the Patriots take a chance.
Keep Reading

New England Patriots: Like this team?