Updated Offseason Report Card for Every NHL Team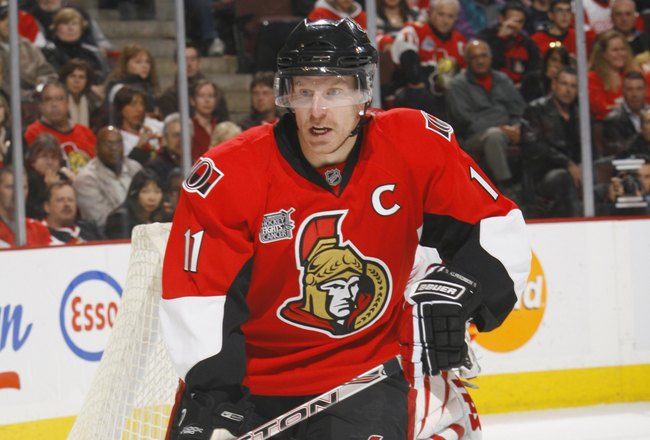 Phillip MacCallum/Getty Images
The theme of back to school is front and center as young people return to their studies across North America in late August and early September. This also means that the 2013-14 NHL regular season is right around the corner.
Most NHL teams have been very busy this offseason with the salary-cap reduction, and a number of club not happy with their 2013 performances.
Each report card begins with the key additions and losses for the team. It includes players from current NHL rosters, free agents, significant new prospects from the 2013 draft as well as new head coaches. This is followed by a section that analyzes briefly what the team has done in the offseason and the team's final letter grade.
With all this in mind, school is back in session and here is the updated offseason report card for every NHL team.
All regular stats can be found at nhl.com.
Advanced stats are from Behind the Net.
Anaheim Ducks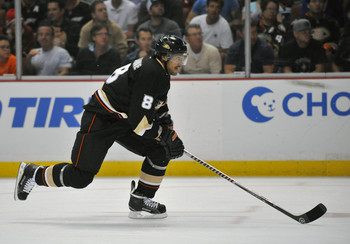 Gary A. Vasquez-USA TODAY Sports
Key Additions: Mark Fistric, Stefan Noesen, Dustin Penner, Jakob Silfverberg
Significant Losses: Matthew Lombardi, Bobby Ryan
How They Have Fared
The Anaheim Ducks traded away one of their best offensive players in winger Bobby Ryan. They did pick up the promising Jakob Silfverberg, but the loss of Ryan is likely to be felt immediately by the Ducks.
Anaheim has some excellent young prospects that could have an impact this year though. Expect Emerson Etem and Devante Smith-Pelly to push for permanent roster spots in the coming weeks. Dustin Penner has also rejoined the Ducks organization, and he has played most of his best hockey in a Duck sweater.
If he regains his previous form, his signing will prove to be an important offseason move for the Ducks. The return of Teemu Selanne is also welcome news to all Duck fans.
Final Grade: C+
Boston Bruins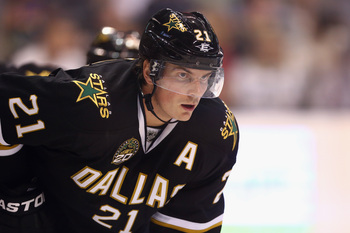 Ronald Martinez/Getty Images
Key Additions: Loui Eriksson, Jarome Iginla, Joseph Morrow, Reilly Smith
Significant Losses: Andrew Ference, Nathan Horton, Jaromir Jagr, Anton Khudobin, Rich Peverley, Tyler Seguin
How They Have Fared
The Boston Bruins will have a new look when the season opens in another month. They have added some impact players in Loui Eriksson and Jarome Iginla, but they have also lost some key players.
Nathan Horton and Tyler Seguin were very good top-six forwards last season; however, both players will be playing elsewhere in 2013-14.
The Bruins should have several young players on the opening roster. The Bruins defense will be younger than last year's, but expect it to be a mobile group that can play very well in all three zones. Tuukka Rask is a bona fide elite starter and expect another good year from him.
The Bruins will be tough once again in 2013-14.
Final Grade: B-
Buffalo Sabres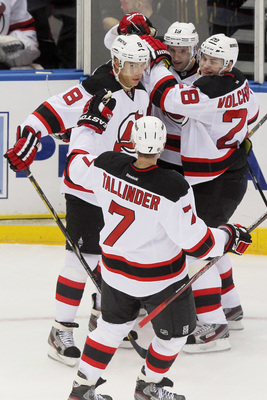 USA TODAY Sports
Key Additions: Jamie McBain, Ron Rolston, Rasmus Ristolainen, Henrik Tallinder, Nikita Zadorov
Significant Losses: Nathan Gerbe, Lindy Ruff, Andrej Sekera
How They Have Fared
The Buffalo Sabres are in the midst of a major transition as they integrate some talented young prospects onto their NHL roster. Mark Pysyk, Marcus Foligno and Mikhail Grigorenko will be vital players in Buffalo in the years to come.
Sabre fans are a knowledgeable group and will expect a lot from new head coach Ron Rolston. He has a lot of experience working with young players, and these skills will be put to full use in Buffalo.
The Sabres added two excellent defensemen at the 2013 draft. They won't provide immediate help, but look for them to be important defenders in a few more seasons.
It could be a challenging season in Buffalo with several pieces still needed to make the Sabres a top-flight contender in the Eastern Conference.
Final Grade: C+
Calgary Flames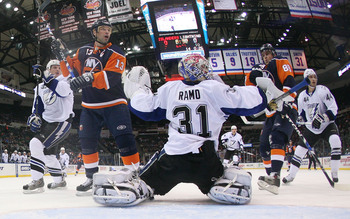 Bruce Bennett/Getty Images
Key Additions: TJ Galiardi, Morgan Klimchuk, Sean Monahan, Emile Poirier, Karri Ramo, Kris Russell
Significant Losses: Anton Babchuk, Roman Cervenka, Miikka Kiprusoff
How They Have Fared
The Calgary Flames are coming off another disappointing season. They failed to make the playoffs and are in full rebuilding mode despite management's best attempts to deny the inevitable for the past two or three seasons.
The Flames had a very good draft, but only Sean Monahan can be expected to be on the 2013 roster. The Flames have added some secondary players at all positions; however the goaltending situation is very tenuous with Miikka Kiprusoff not returning for the 2013-14 season.
There is some organizational goaltending promise, but no one appears ready to be a workhorse starter any time soon.
The Flames are likely to score some goals, but look for their goals against to rise dramatically next season given their weaknesses on the blue line and in goal.
Final Grade: C-
Carolina Hurricanes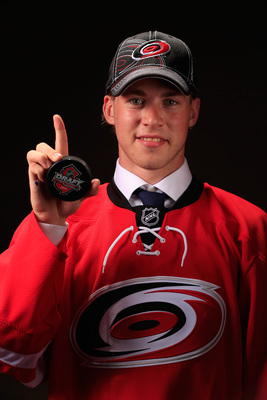 Jamie Squire/Getty Images
Key Additions: Nathan Gerbe, Anton Khudobin, Elias Lindholm, Mike Komisarek, Andrej Sekera
Significant Losses: Joe Corvo, Dan Ellis, Jamie McBain
How They Have Fared
The Carolina Hurricanes have not been as busy as some teams in the offseason, but they have been efficient in many ways.
They picked up one of the most complete players in the 2013 draft in Sweden's Elias Lindholm. He is highly skilled and is likely to play some significant minutes in Carolina this year.
The Hurricanes signed goaltender Anton Khudobin, who may not look like today's prototypical goaltender, but is a very good shot-stopper. Carolina also picked up Andrej Sekera, who should be a top-four defenseman.
If not asked to do too much, Mike Komisarek can be a serviceable defenseman even if his Relative Corsi numbers, especially in the past two seasons, indicates otherwise.
It has been a solid offseason for the Hurricanes.
Final Grade: B-
Chicago Blackhawks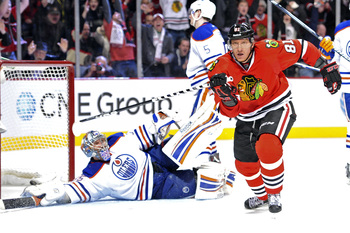 Rob Grabowski-USA TODAY Sports
Key Additions: Ryan Hartman, Nikolai Khabibulin, Theo Peckham
Significant Losses: Dave Bolland, Ray Emery, Michael Frolik, Steve Montador, Viktor Stalberg
How They Have Fared
The Chicago Blackhawks are coming off one of the more impressive seasons in recent NHL history. They dominated the Western Conference for the better part of the 48-game season, and despite a scare against the Detroit Red Wings in the playoffs, they rolled to the Stanley Cup championship last spring.
The Hawks did need to move a few forwards in order to re-sign some key players like Bryan Bickell, Nick Leddy and Michal Rozsival. Dave Bolland and Viktor Stalberg were two such players, but with the club's depth, the impact of these losses should not be a huge issue.
The Blackhawks picked up promising winger Ryan Hartman in the draft and Nikolai Khabibulin is back in Chicago as support for starter Corey Crawford. Despite his age, Khabibulin's numbers were quite good in Edmonton when he was healthy last year. Ray Emery is now a Philadelphia Flyer.
The Blackhawks didn't alter the core of the team and had no reason to do so given their performances last season.
Final Grade: C+
Colorado Avalanche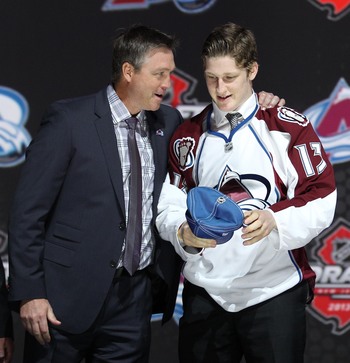 Ed Mulholland-USA TODAY Sports
Key Additions: Andre Benoit, Nate Guenin, Nick Holden, Nathan MacKinnon, Patrick Roy
Significant Losses: Milan Hejduk, Joe Sacco, Greg Zanon
How They Have Fared
The Colorado Avalanche landed the top forward in the 2013 draft in Nathan MacKinnon. He should be among the contenders for the Calder Trophy next spring with his offensive flair and great skating ability.
The Avalanche have added some depth defensemen, but the blue line remains a huge area of concern for them.
New head coach Patrick Roy will need to bring a disciplined style to the young team if they hope to be competitive this year. With further questions in goal, the Avs might have a difficult time defending for the better part of most games.
It will be very surprising if they are able to challenge for a playoff spot next season given the number of strong teams in the Western Conference.
Final Grade: C
Columbus Blue Jackets
Elsa/Getty Images
Key Additions: Marko Dano, Kerby Rychel, Nathan Horton, Alex Wennberg
Significant Losses: Nick Holden, Vinny Prospal
How They Have Fared
The Columbus Blue Jackets will move to the Eastern Conference for the 2013-14 season. They made a number of important roster moves toward the end of last season so they have not been particularly active in the offseason.
The Blue Jackets had an excellent draft and added three above-average prospects in the first round. None of them are ready for the NHL but all three could be impact players over time.
The Blue Jackets did land one of the top free agents in July. Former Bruin Nathan Horton will be a top-six forward for the Jackets once he recovers from offseason shoulder surgery this fall. Retaining Vezina Trophy winner Sergei Bobrovsky was another key move by GM Jarmo Kekalainen.
Columbus could surprise a lot of Eastern Conference opponents this season.
Final Grade: B+
Dallas Stars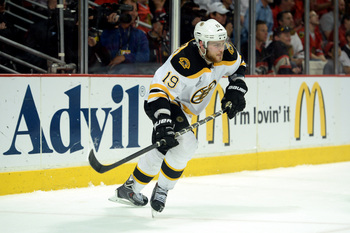 Harry How/Getty Images
Key Additions: Dan Ellis, Shawn Horcoff, Valeri Nichushkin, Rich Peverley, Lindy Ruff, Tyler Seguin
Significant Losses: Loui Erisson, Glen Gulutzan, Joseph Morrow, Eric Nystrom, Philip Larsen, Reilly Smith
How They Have Fared
The Dallas Stars made a number of changes before the end of last year. They continued to do so in the offseason.
Under new general manager Jim Nill, the Stars have added a new head coach in Lindy Ruff. Ruff had some great teams in Buffalo and will demand a lot from the talented group of forwards in Big D.
Tyler Seguin and Jamie Benn should lead the team offensively. Important role players in former Oiler captain Shawn Horcoff and Boston's Rich Peverley will bring some additional depth.
The Stars have lost one of the better all-around players in the game in Loui Eriksson. Dallas has also lost some good young defensemen who will not be easy to replace in the immediate future.
Ruff will have the Stars playing a hard-nosed game with a lot of tempo.
Final Grade: B-
Detroit Red Wings
Elsa/Getty Images
Key Additions: Daniel Alfredsson, Anthony Mantha, Stephen Weiss
Significant Losses: Damien Brunner, Dan Cleary, Carlo Colaiacovo, Val Filppula

How They Have Fared
The Detroit Red Wings added two top-six forwards in the offseason. Not many other teams can make this claim.
There are questions about Stephen Weiss' ability to stay healthy, but he should be very motivated with his move to Hockeytown. Daniel Alfredsson is the other key addition for the Red Wings. He should be very comfortable in Detroit despite having played his entire career in Ottawa.
The Red Wings drafted slightly higher than in most years and picked up the top goalscorer in the Canadian Hockey League. Anthony Mantha was the only NHL draft-eligible prospect to score more than 50 goals in the 2012-13 season.
The Wings have also lost some good players. Dan Cleary and Val Filppula were important depth players in Detroit, but with some talented young players ready to make the jump permanently to the NHL, some changes were necessary.
Final Grade: B+
Edmonton Oilers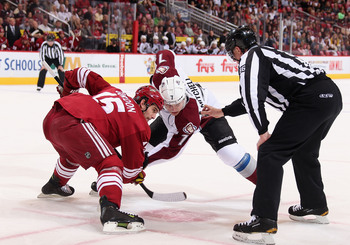 Christian Petersen/Getty Images
Key Additions: Anton Belov, Dallas Eakins, Andrew Ference, Boyd Gordon, Denis Grebeshkov, Jesse Joensuu, Jason LaBarbera, Philip Larsen, Darnell Nurse, David Perron
Significant Losses: Eric Belanger, Yann Danis, Mark Fistric, Shawn Horcoff, Nikolai Khabibulin, Ralph Krueger, Magnus Paajarvi, Lennart Petrell, Ryan Whitney
How They Have Fared
GM Craig MacTavish cannot be accused of sitting on his hands in this offseason. While he failed to hit a home run with any of the additions­—outside of adding the very promising Dallas Eakins as head coach­—the Oilers should be stronger defensively.
Competition on the blue line will be as good as it has been in years. They have added some size and grit to their bottom six and Jason LaBarbera is a good addition behind capable starter Devan Dubnyk.
The Oilers also retained center Sam Gagner. While adding one more center would have been a good move, they will likely take a bit of a gamble with Anton Lander at least to start the season. David Perron is expected to produce from the wing, and he should fit in well with his talented linemates.
The Oilers' opening-day roster should be stronger than the one that closed last year's disappointing campaign.
Final Grade: B
Florida Panthers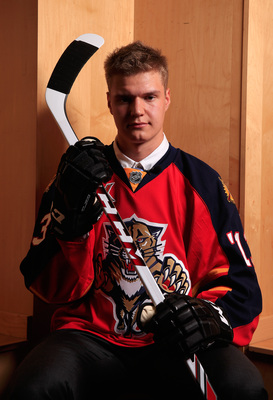 Jamie Squire/Getty Images
Key Additions: Aleksander Barkov, Joey Crabb, Scott Gomez, Mike Mottau
Significant Losses: Filip Kuba, George Parros, Jack Skille, Jose Theodore, Stephen Weiss
How They Have Fared
The Florida Panthers were hit hard by injuries last year. In a shortened season, injuries had an even greater impact with the teams playing a condensed schedule.
GM Dale Tallon has some very good young players, led by Calder Trophy winner Jonathan Huberdeau. The Panthers also added one of the most talented players in the NHL draft in Finnish prospect Aleksander Barkov. He has played very well in the Finnish Elite League against much older men, and he should be a top-six forward with the Panthers this year.
The Panthers did lose some significant players in the offseason. Stephen Weiss will be missed after he signed with Detroit.
With the conference and divisional realignments, expect the Panthers to struggle this year despite having some promise at all positions.
Final Grade: C-
Los Angeles Kings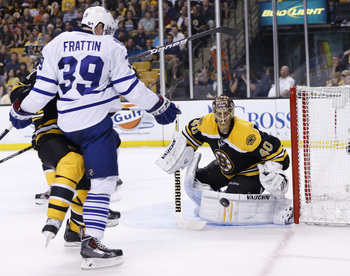 Greg M. Cooper-USA TODAY Sports
Key Additions: Matt Frattin, Jeff Schultz, Ben Scrivens, Valentin Zykov
Significant Losses: Jonathan Bernier, Dustin Penner, Brad Richardson, Rob Scuderi
How They Have Fared
When you have one of the better teams in the entire league, as well as one of the deeper sets of prospects, offseason changes are not a priority.
The Kings did trade their backup goaltender Jonathan Bernier to the Toronto Maple Leafs and picked up Ben Scrivens, Matt Frattin and a future draft pick.
The Kings got a very good prospect in Russian Valentin Zykov in the 2013 draft. In his first year in junior hockey, Zykov scored over 40 goals and has tremendous offensive upside.
With a deep and talented roster at all positions, the Kings will once again be a Stanley Cup contender in the 2013-14 season.
Final Grade: C+
Minnesota Wild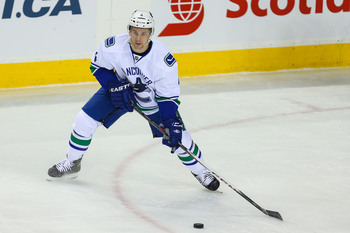 Sergei Belski-USA TODAY Sports
Key Additions: Keith Ballard, Matt Cooke, Nino Niederreiter
Significant Losses: Pierre-Marc Bouchard, Cal Clutterbuck, Matt Cullen, Justin Falk, Tom Gilbert, Devin Setoguchi
How They Have Fared
The Minnesota Wild are in tough in the new Central Division, but they should be a threat to finish second behind the Chicago Blackhawks.
The Wild have one of the best prospect pools in the entire league. In order to make room for many of these prospects, veterans such as Pierre-Marc Bouchard, Cal Clutterbuck, Matt Cullen and Devin Setoguchi are no longer with the team.
With the amount of roster turnover, there may be an adjustment period in Minnesota, but the controversial Matt Cooke and talented Nino Niederreiter should have an immediate effect in Minnesota.
The Wild will be a difficult team to contain with their youth and speed.
Final Grade: C+
Montreal Canadiens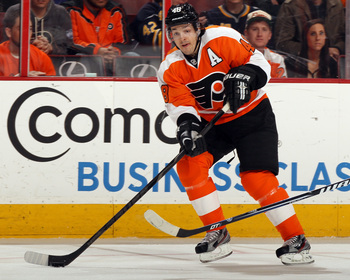 Elsa/Getty Images
Key Additions: Danny Briere, Jacob de la Rose, Zach Fucale, Mike McCarron, Douglas Murray, George Parros
Significant Losses: Colby Armstrong, Jeff Halpern, Tomas Kaberle, Michael Ryder, Yannick Weber
How They Have Fared
The Montreal Canadiens were one of the biggest surprises in the 2013 regular season. They were hit hard by late-season injuries and had a disappointing playoff run as a result.
The Canadiens featured a skilled group of young forwards and the Norris Trophy winner in P.K. Subban. Montreal added the talented Danny Briere as well as one of the league's most intimidating enforcers in George Parros.
The Habs also had a very good 2013 NHL draft after picking up three good prospects, including the top available goalie, Zach Fucale, in the first two rounds. Montreal did lose some role players in the offseason, but overall, it has been a really positive summer for the organization.
Final Grade: B
Nashville Predators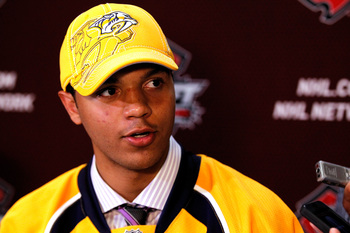 Mike Stobe/Getty Images
Key Additions: Matt Cullen, Matt Hendricks, Seth Jones, Eric Nystrom, Viktor Stalberg
Significant Losses: Jonathon Blum, TJ Brennan, Hal Gill, Chris Mason, Sergei Kostitsyn, Brandon Yip
How They Have Fared
The Nashville Predators took a step or two back in 2013, but their offseason has seen an obvious attempt to beef up their roster for the 2013-14 season.
The highlight has to be landing one of the most highly sought defenders in the NHL draft since Chris Pronger. Seth Jones will be playing in the NHL this season and has all the markings of a potential NHL superstar.
The Predators also added Viktor Stalberg and Matt Cullen over the summer. They have lost some role players along with backup goalie Chris Mason, but these should not hurt the Predators to a great extent.
Nashville will be a tough team to play next season, particularly in its own end, and at home when it can get favorable defensive matchups.
Final Grade: B+
New Jersey Devils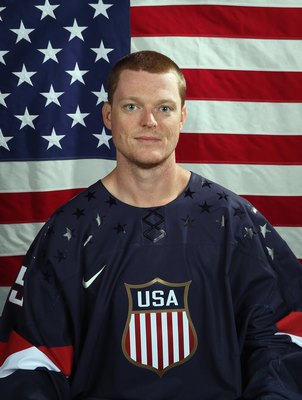 Bruce Bennett/Getty Images
Key Additions: Ryane Clowe, Jaromir Jagr, Michael Ryder, Cory Schneider
Significant Losses: David Clarkson, Johan Hedberg, Ilya Kovalchuk, Alexei Ponikarovsky, Steve Sullivan
How They Have Fared
The New Jersey Devils have made some big changes in the offseason. They will have a battle for their starting position in goal for the first time in years with the addition of the talented Marblehead, Mass., native Cory Schneider.
The Devils will boast one of the better tandems in the league although it remains to be seen how the goaltenders will handle the situation.
The Devils have also added veteran forwards Ryane Clowe, Jaromir Jagr and Michael Ryder. They lost their superstar Ilya Kovalchuk to the KHL. David Clarkson also chose to sign with the Toronto Maple Leafs as an unrestricted free agent this summer.
The Devils should be very good defensively but scoring could be a major issue this season.
Final Grade: B
New York Islanders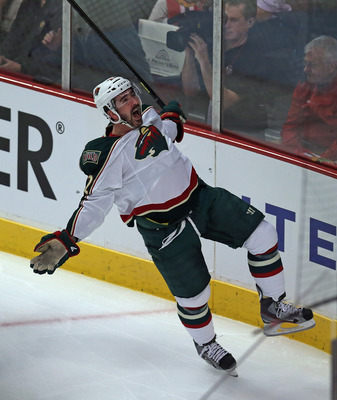 Jonathan Daniel/Getty Images
Key Additions: Pierre-Marc Bouchard, Cal Clutterbuck, Ryan Pulock, Peter Regin
Significant Losses: Brad Boyes, Rick DiPietro, Nino Niederreiter, Marty Reasoner

How They Have Fared
The New York Islanders decided to part ways with one of their more talented forwards in Nino Niederreiter during this offseason. The trade to Minnesota netted them one of the biggest hitters in the game: Cal Clutterbuck. Pierre-Marc Bouchard will be wearing a Devils sweater this season.
The Islanders also added a great defense prospect, Ryan Pulock, from the Brandon Wheat Kings in the draft. The Islanders have one of the best prospect pools in the entire league, particularly on the defense. There are several players on the verge of cracking the Isles lineup in the next year or two.
The Rick DiPietro era is now over and the Islanders can move on following his disappointing career. Unquestionably, the Islanders have a very bright future.
Final Grade: B
New York Rangers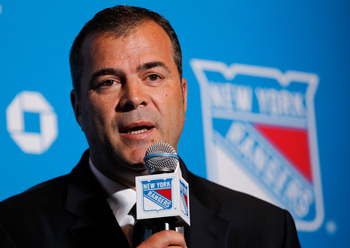 Mike Stobe/Getty Images
Key Additions: Dominic Moore, Aaron Johnson, Benoit Pouliot, Alain Vigneault
Significant Losses: Ryane Clowe, Matt Gilroy, Roman Hamrlik, John Tortorella
How They Have Fared
The New York Rangers were picked by many to make a push for the Stanley Cup last season. That early promise was never realized as the Rangers sputtered through much of the schedule.
The poor performance ultimately cost head coach John Tortorella his job, and he was replaced by former Vancouver Canuck head coach Alain Vigneault. He is a great communicator who puts his players first at all times. He'll be expected to resurrect the confidence of players such as Brad Richards.
Outside of Ryane Clowe, the Rangers did not lose a lot in the offseason.
They have added some depth players, but no players of real significance as they had made some major changes toward the end of last season. The Rangers did not have any glaring holes to fill so the relatively quite offseason is not a great surprise.
Final Grade: C+
Ottawa Senators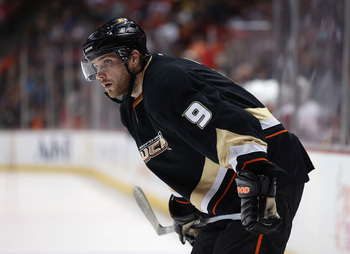 Jeff Gross/Getty Images
Key Additions: Curtis Lazar, Clarke MacArthur, Bobby Ryan
Significant Losses: Daniel Alfredsson, Andre Benoit, Guillaume Latendresse, Peter Regin, Jakob Silfverberg
How They Have Fared
The Ottawa Senators had a very good 2013, despite being a young team and having significant injuries throughout their lineup.
While the team likely didn't plan to make significant roster changes in the offseason, they have had to do so after Daniel Alfredsson chose to go the Detroit Red Wings in a stunning move.
Subsequently, the Sens picked up talented Anahaeim Duck Bobby Ryan, who is actually an upgrade at the right wing position. The Senators also lost promising forward Jakob Silfverberg.
There is a lot of young talent in Ottawa, and with Erik Karlsson healthy again, expect him to lead the Senators from the blue line. The Senators also selected Curtis Lazar from the Edmonton Oil Kings in the 2013 NHL draft. Ottawa should challenge for a playoff spot in 2013-14.
Final Grade: B
Philadelphia Flyers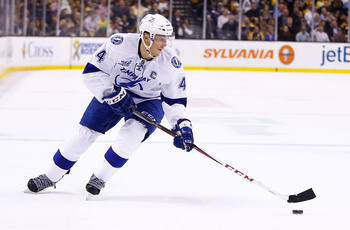 Jared Wickerham/Getty Images
Key Additions: Ray Emery, Robert Hagg, Vincent Lecavalier, Sam Morin, Mark Streit
Significant Losses: Danny Briere, Ilya Bryzgalov, Ruslan Fedotenko, Kurtis Foster, Simon Gagne, Mike Knuble
How They Have Fared
The Philadelphia Flyers did not play up to their organizational standards in 2013. The club has been a playoff team in the overwhelming majority of seasons in the past 20 years.
The Flyers did not get even mediocre goaltending in 2013 from Russian netminder Ilya Bryzgalov. He was bought out in the offseason, and the team has turned to former Flyer Ray Emery to be a key part of the equation.
Philadelphia also picked up Vincent Lecavalier and Mark Streit in the offseason. Both players are on the downside of their careers, but they should be rejuvenated by all of the young talent the Flyers have at both the forward and defense positions.
The Flyers also selected hulking defenseman Sam Morin from the QMJHL and Sweden's Robert Hagg in the 2013 draft. Look for the Flyers to be in contention as a playoff team next year.
Final Grade: B
Phoenix Coyotes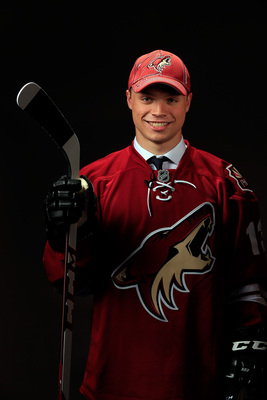 Jamie Squire/Getty Images
Key Additions: Max Domi, Laurent Dauphin, Thomas Greiss, Mike Ribeiro, Brandon Yip
Significant Losses: Boyd Gordon, Jason LaBarbera, Chris Conner
How They Have Fared
The Phoenix Coyotes' greatest offseason change has been the solidifying of their ownership group. The club should see some stability now after years of rampant rumors about potential moves.
The Coyotes added an offensive dynamo in OHL standout Max Domi in the NHL draft. They also added the high-scoring Mike Ribeiro, so the offensive challenges that the team always seems to face should be lessened. Thomas Greiss will serve as the backup to the unquestioned starter and Olympic hopeful Mike Smith.
Boyd Gordon was an important, if not flashy member of the bottom six in Phoenix. His loss might be greater than some may think.
Final Grade: B+
Pittsburgh Penguins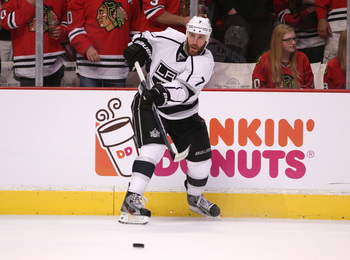 Jonathan Daniel/Getty Images
Key Additions: Tristan Jarry, Rob Scuderi
Significant Losses: Matt Cooke, Mark Eaton, Jarome Iginla, Tyler Kennedy, Brenden Morrow, Douglas Murray
How They Have Fared
The Pittsburgh Penguins had a very good regular season, but a disappointing end to their playoffs after being swept by the Boston Bruins.
The Penguins' depth at forward was exposed, and goaltending remains a huge question mark going into this season. The Penguins did bring back Rob Scuderi.
They also selected one of the top goalie prospects in the 2013 draft, Tristan Jarry from the Edmonton Oil Kings. He is nowhere near NHL-ready at this stage though. The Penguins have lost some significant depth players and will hope that some of their younger players can step in immediately.
These youngsters will need to play some significant minutes if the Penguins want to remain near the top of the Eastern Conference in the 2013-14 season and be a legitimate contender for the Stanley Cup.
Final Grade: D+
San Jose Sharks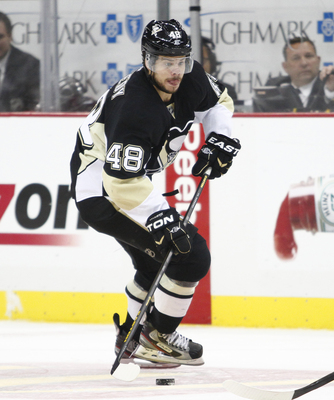 Justin K. Aller/Getty Images
Key Additions: Tyler Kennedy, Mirco Mueller
Significant Losses: TJ Galiardi, Scott Gomez, Thomas Greiss
How They Have Fared
The San Jose Sharks have been one of the quietest teams in the NHL offseason. After an up-and-down season, the Sharks seemed quite pleased with their roster by the time the playoffs began.
There are some very good young players in San Jose, and leading that charge is Olympic hopeful Logan Couture.
The Sharks have added some depth in forward Tyler Kennedy, who left the Pittsburgh Penguins. San Jose also drafted one of the top-rated defenders in the 2013 draft in the Everett Silvertips' Mirco Mueller. He won't be on their roster any time soon, but expectations should be high among Shark fans.
The Sharks had no glaring needs, and change for the sake of change would not have made sense in this offseason. With a number of aging stars, the Sharks need to win in short order with their current core.
Final Grade: C
St. Louis Blues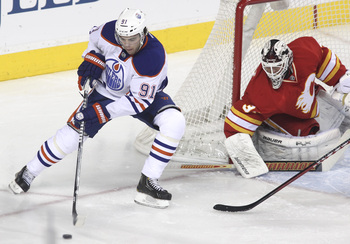 Mike Ridewood/Getty Images
Key Additions: Keith Aucoin, Maxim Lapierre, Magnus Paajarvi, Derek Roy
Significant Losses: Jamie Langenbrunner, Andy McDonald, Scott Nichol, David Perron, Kris Russell
How They Have Fared
The St. Louis Blues have developed into one of the better teams in the NHL. They are a big, fast team that can beat you by grinding you down or with some very good puck skill.
The Blues have a number of great young players with Alex Pietrangelo and Vladimir Tarasenko being two of the best. The Blues added some forwards over the summer with Magnus Paajarvi and Derek Roy being the likeliest to add offensive punch.
The Blues did lose some depth players, but beyond David Perron, not many of these forwards played significant minutes on a nightly basis.
The Blues are a good bet to finish second in the Central Division, and with some luck, they may challenge the Chicago Blackhawks for the title in 2013-14.
Final Grade: B-
Tampa Bay Lightning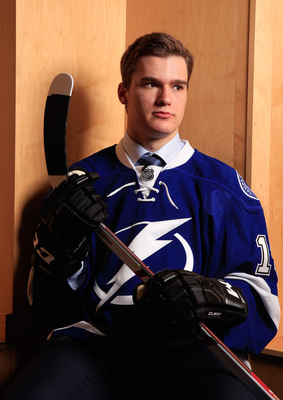 Jamie Squire/Getty Images
Key Additions: Jonathan Drouin, Val Filppula
Significant Losses: Mathieu Garon, Vincent Lecavalier, Benoit Pouliot, JT Wyman
How They Have Fared
The Tampa Bay Lightning had a disappointing 2013 campaign. They had a lot of difficulty defending, and they have not made any offseason moves that will address this immediately.
Jonathan Drouin was a great selection in the NHL draft, and he should be a candidate for the Calder Trophy in 2014. Val Filppula was also signed from the Detroit Red Wings. These two should help ease the offensive burden carried by Martin St. Louis and Steven Stamkos.
Vincent Lecavalier was bought out and has moved on to the Philadelphia Flyers. The Lightning should score a lot of goals next year, but they will be fishing a lot of pucks out of their own net if GM Steve Yzerman doesn't add some more NHL-ready defensemen.
Final Grade: C
Toronto Maple Leafs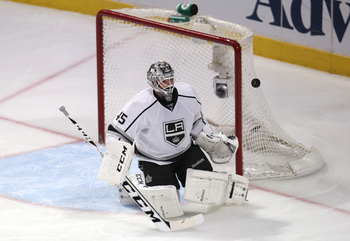 Jonathan Daniel/Getty Images
Key Additions: Jonathan Bernier, Dave Bolland, David Clarkson, Frederik Gauthier
Significant Losses: Matt Frattin, Mikhail Grabovski, Clark MacArthur, Ryan O'Byrne, Ben Scrivens
How They Have Fared
The Toronto Maple Leafs have had a very good offseason although some key players remain unsigned due to some cap constraints. Nazem Kadri and Cody Franson are not yet in the fold and the Leafs need this to change quickly.
The Leafs landed a very good goalie in Jonathan Bernier. They now have a solid young tandem in James Reimer and Bernier.
The Leafs also signed Dave Bolland and David Clarkson this summer. These players should be important top-nine skaters in 2013-14. The Leafs also bought out Mikhail Grabovski during the offseason.
With a number of promising prospects at both the forward and defense positions, things are looking up for the Buds. A repeat playoff appearance seems very likely.
Final Grade: A-
Vancouver Canucks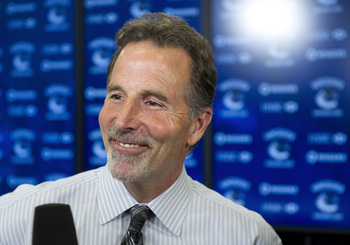 Rich Lam/Getty Images
Key Additions: Bo Horvat, Brad Richardson, Mike Santorelli, Hunter Shinkaruk, John Tortorella, Yannic Weber
Significant Losses: Keith Ballard, Max Lapierre, Mason Raymond, Cory Schneider, Alain Vigneault
How They Have Fared
The Vancouver Canucks were able to rid themselves of one of their two goaltenders over the offseason. Surprising to most, it was not Roberto Luongo who was traded.
The media circus around the goaltending situation will no longer be hanging over the club and that is a good thing.
One move that will take some time to assess is the coaching change. Alain Vigneault is out and John Tortorella is in. While Vancouver is not New York in terms of sheer media volume, the Canucks are easily the biggest story in town. Tortorella is a smart coach who will adapt his tactics to his Vancouver roster.
The Canucks did have a very good 2013 draft in adding to their forward depth. Most of Vancouver's impact players are in their prime or heading into the twilight of it, so they need to win soon if the core group is to stay together.
Final Grade: B-
Washington Capitals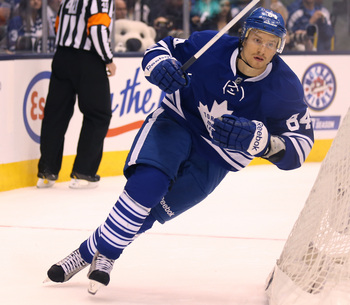 Claus Andersen/Getty Images
Key Additions: Madison Bowey, Andre Burakovsky, Mikhail Grabovski
Significant Losses: Joey Crabb, Matt Hendricks, Tom Poti, Mike Ribeiro, Jeff Schultz, Wojtek Wolski
How They Have Fared
The Washington Capitals ended up having a solid year and were once again led by Hart Trophy winner Alex Ovechkin. Adam Oates seemed to have a positive effect on the team once his system was in place.
Washington had no obvious needs so there has not been a lot of significant movement in the U.S. capital, outside of the Mike Ribeiro leaving for the desert and the potentially polarizing Mikhail Grabovski joining the team.
The Capitals had a good draft, and they now have two more promising prospects in Madison Bowey and Andre Burakovsky.
The Capitals will have a challenging time in the revamped Eastern Conference, but expect them to be in the thick of the playoff race.
Final Grade: C+
Winnipeg Jets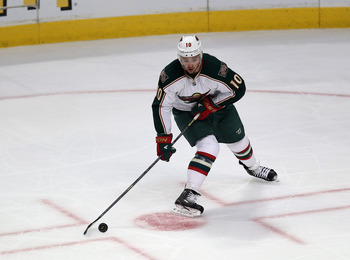 Jonathan Daniel/Getty Images
Key Additions: Michael Frolik, Josh Morrissey, Adam Pardy, Nicolas Petan, Devin Setoguchi
Significant Losses: Nik Antropov, Alex Burmistrov, Ron Hainsey, Derek Meech, Antti Miettinen, Kyle Wellwood
How They Have Fared
The Winnipeg Jets have not added a lot over the offseason, but with a number of top prospects in the organization there was no real need to do so.
Jacob Trouba and Mark Scheifele should both be with the Jets next season, and while the Central Division is very competitive, the Jets should challenge for a playoff spot.
The Jets did lose Alex Burmistrov after he spent a good portion of the year in head coach Claude Noel's doghouse. Winnipeg added versatile forward Devin Setoguchi and ex-Blackhawk Michael Frolik.
They also did well on draft day. Winnipeg added defenseman Josh Morrissey and the shifty Nicolas Petan from the Portland Winterhawks.
The Jets played some of the more entertaining hockey in the league last season; expect more of the same this year.
Final Grade: B-
Keep Reading