Three Reasons Why England Should Turn to John Ruddy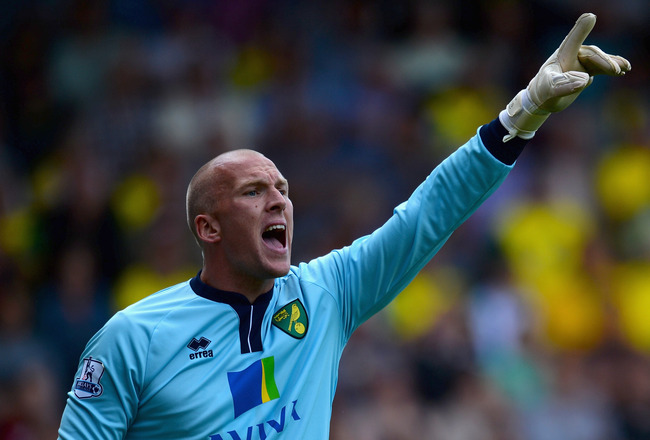 Christopher Lee/Getty Images
It has been well documented that Joe Hart has made a number of big errors in matches lately. This has caused some people to wonder if he really is the right option to continue as England's first-choice goalkeeper.
The reaction has been somewhat disappointing from Roy Hodgson as he has suggested that Hart is his choice, despite the errors. So, let's look at why John Ruddy should be the man that England turns to at this time.
He Deserves It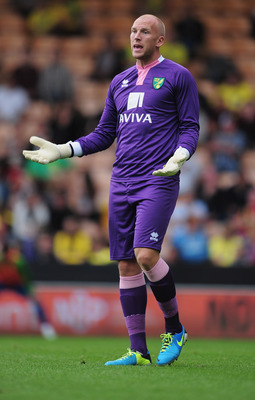 Jamie McDonald/Getty Images
Ruddy has been around the England camp for a while now and should have gone to the last major tournament, if only injury hadn't cruelly play its part. He is supposed to be the second choice, and with Hart in bad form, he should really be getting the opportunity at this point.
The argument could be made that if he doesn't get it now, he never will, which is disheartening, considering a player of his caliber. I personally think that he has been playing well enough to earn the opportunity at this point, even if it's only for one game.
He Has Proved His Quality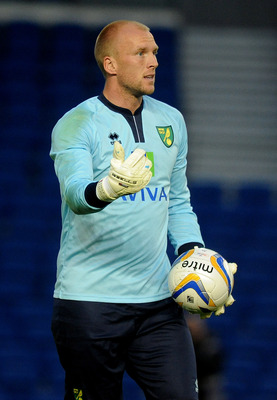 Charlie Crowhurst/Getty Images
As a Norwich City fan, I obviously want Ruddy to play. But, if you look at his form since Norwich arrived back in the Premier League, it's clear that he would be worthy of it. Ruddy has already proved to be one of the best goalkeepers in the league.
Chelsea's interest in him this transfer window, per Dominic Fifield of The Guardian, is proof of his quality. The argument should be that if Jose Mourinho is impressed, then so should Roy Hodgson. But maybe the England boss just wants to stick to what he knows rather than try something different.
It Would Prove There Is No Big Club Bias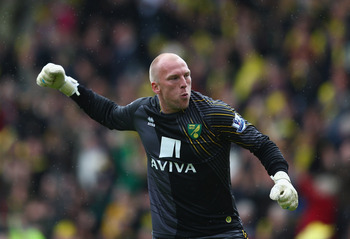 Clive Mason/Getty Images
Whenever we talk about England there is always the danger that the squad is picked with a bias toward the big clubs. The message ought to be that your opportunity is connected to your play. Roy Hodgson has a chance to prove that is the case by selecting Ruddy as he did with Rickie Lambert.
It will be interesting to see which way he goes with it, but I would personally be very surprised if he were to get a chance for a prolonged period. What do you think? Does Ruddy deserve his chance?
Keep Reading