WWE Night of Champions 2013: Most Disappointing Contests in Event's History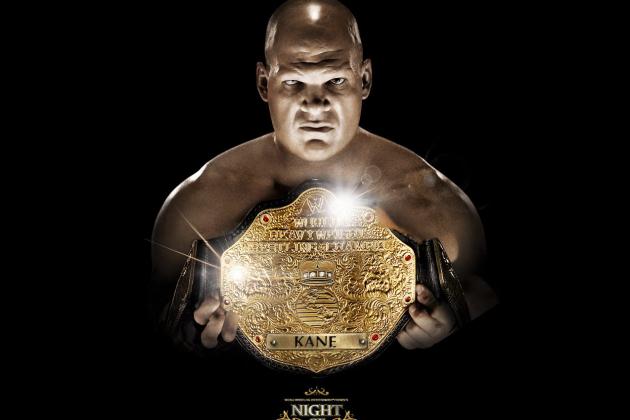 (Photo: WWE)
Night of Champions has elated fans, but it has also left the crowd deflated.
The WWE event has given us memorable matches where Triple H fended off John Cena, where Cena and CM Punk delivered another highlight in their long rivalry and Dolph Ziggler and Kofi Kingston impressed.
Packed between bouts like those are matches that earned no reaction; the boring, the forgettable, the ones that fell flat.
This is not a list of the worst matches from the pay-per-view, but the ones that didn't live up to their potential or left fans feeling underwhelmed. Expectations play into the rankings here.
Few expected much out of Sgt. Slaughter and Jimmy Snuka when they battled for the tag belts in 2007 or from Hornswoggle when he and Finlay fought John Morrison and The Miz in 2008, so those matches escape scrutiny here.
Instead, these are the five most disappointing matches in Night of Champions' history.
Begin Slideshow

»
Both Tommy Dreamer and Christian are capable of more than decent.
That's exactly what that ECW title match was in 2009, a ho-hum, average affair. Christian hit several of his trademark athletic moves, but used the dropkick too often, giving his offense a repetitive feel.
Dreamer seemed uninspired here.
Perhaps it was because he was booked to lose in Philadelphia, where he first made his name with ECW. Perhaps the thought of ECW's championship going from the main event of shows at the Hammerstein Ballroom to a match so low on the card gave him little motivation.
Whatever the reason, a potentially show-stealing match was simply lackluster.
Fans of both wrestlers hoping to see Dreamer's toughness and Christian's speed at work must have ended the bout disheartened.
WWE tried to cram too much into this one match and the result was a hurried, hollow bout.
The Hart Dynasty had to fight off four pairs of challengers and they were among the many wrestlers who had little chance to showcase their skills. The tag champs were gone in a moment's notice and a conveyor belt of duos followed.
In just under twelve minutes, four teams were eliminated.
That meant that The Usos, Mark Henry and Evan Bourne, Santino Marella and Vladimir Kozlov and Drew McIntyre and Cody Rhodes all had bit parts and no one played the lead. Fans hoping to see any of those teams flourish or a great story only saw a two-dimensional match ending without a climax.
Taking two Hall of Fame locks and one strong candidate to join them, having them clash in the ring over the ECW title and letting the sparks fly sounds like a recipe for a memorable match.
Big Show vs. Kane vs. Mark Henry was the opposite of that.
No one expected their Triple Threat match to look like Adrian Neville vs. Rey Mysterio vs. Sabu, but there was a severe lack of energy that hurt it. More than a lack of speed, there seemed to be a lack of intensity and urgency.
That gave the action little importance and watered down the emotional power of Henry's title win.
What could have been a fight evoking images of monster movies limped along and provided eight minutes of action that none of the Superstars are likely to include in their greatest hits.
This was not a match, but a moment.
The surprise of Ted DiBiase's mystery partner being Cody Rhodes was a wise move. The execution that followed failed.
Rhodes and DiBiase double teamed Holly and quickly overpowered him. There was no suspense, no drama as the match hurried to that conclusion too quickly. Holly should have fought them off longer and created more conflict.
Instead, the result was a match that lasted under two minutes and disappointed anyone expecting to see a high-quality tag bout or at least a story have time to be told.
Santino Marella had just shocked the world with an upset win over Umaga, earning the intercontinental championship in the process.
All the excitement of him having to now defend the title against the monster wilted in the spotlight. Fans were set to see what this Santino was all about and how WWE would look to tell the story of him surviving against a monster.
What occurred was a one-sided beating that was neither thrilling or shocking.
It didn't feel like an IC title match or a pay-per-view match, but instead a segment that belonged on WWE Raw. Fans may not have been expecting a five-star bout, but the boring, fizzling affair was worse than expected.