3 Reasons Why the UFC Should Not Book Chael Sonnen vs. Wanderlei Silva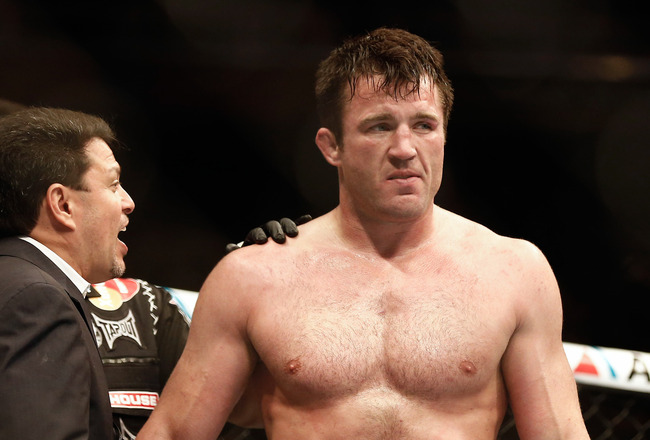 Winslow Townson-USA TODAY Sports
Because the best matchups are made based on stylistic differences and questions regarding levels of competition rather than personal beef, the UFC's brass should nix the notion of a Chael Sonnen-Wanderlei Silva scrap.
As tempting as watching Sonnen and Silva resolve their longstanding feud in the Octagon may seem, the bout isn't rational for either fighter at this point in their careers—particularly if it were to come in the form of a co-main or main event.
Sonnen and Silva each undoubtedly carry the clout and fan followings to land future main event fights, but just not against each other.
Here are three reasons why the UFC should not book The American Gangster vs. The Axe Murderer.
Sonnen and Silva Have Different Short-Term Goals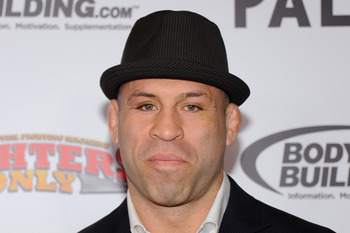 Ethan Miller/Getty Images
While the 37-year-old Silva presumably continues to compete so he can add knockouts to his illustrious resume, the 36-year-old Sonnen wants to fight for another crack at UFC gold.
Silva, a former Pride champion who once challenged for the UFC belt (a loss to Tito Ortiz at UFC 25), hasn't sniffed the top 10 in years. He's also dropped four of his last seven fights, three of which came by knockout.
Sonnen, conversely, has challenged for the UFC belt three times in the last three years and is ranked ninth at both middleweight and light heavyweight by the UFC. Sonnen has gone 6-4 against top-flight competition in his last 10 outings.
Silva may have accomplished more in his career at this point than Sonnen, but that doesn't diminish the fact that The Axe Murderer hasn't been a contender at middleweight or light heavyweight in years.
Silva proved that he's still got plenty of knockout juice in his wins over Brian Stann and Cung Le. However, truth be told, Sonnen's out of Silva's league at this point.
So Many More Suitable Opponents for Sonnen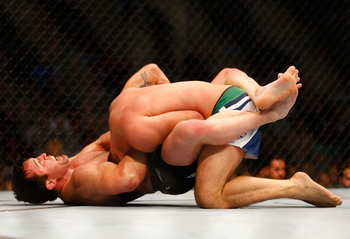 Jared Wickerham/Getty Images
What would a win—even if it's emphatic—over The Axe Murderer do for Sonnen's career?
It surely wouldn't catapult him up the middleweight rankings and it certainly wouldn't help him secure another title shot in the near future.
A loss, on the other hand, would prove catastrophic for The American Gangster.
A fight with a world-ranked middleweight would make much more sense for Sonnen, who's coming off a shocking submission win over Mauricio "Shogun" Rua at UFC Fight Night 26.
Perhaps a bout with the winner of the Luke Rockhold (No. 8) vs. Tim Boetsch (No. 10) fight at UFC 166 would suit Sonnen. Or maybe even a scrap with Ronaldo "Jacare" Souza, assuming he can get past Sonnen's friend and teammate Yushin Okami at UFC Fight Night 28.
Even a win over Costa Philippou, assuming the Cypriot can get past Francis Carmont at UFC 165, would do more to boost Sonnen's cause than a victory over Silva.
Sonnen has used verbal warfare to make a potential bout with Silva seem sexy. But aside from the lure of watching them settle their differences, what purpose would a Sonnen-Silva fight serve?
Silva Can't Compete Until at Least Late 2014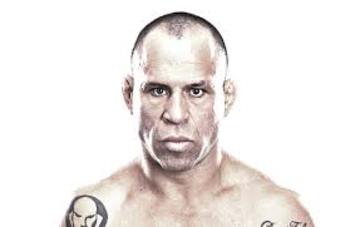 Photo credit: UFC.com
According to comments made by UFC president Dana White during a recent media scrum (h/t MMAFighting.com), it's more than just a back injury that's keeping Silva out of the Octagon.
White elaborated on Silva's injury and his contractual differences with the UFC's brass.
So, basically, Wanderlei gets back to me and says, 'I'm not fighting unless I get pay-per-view.' So, it looks like he's retiring. Now, this is stuff that's said in public. He and I will sit face-to-face and we will talk when the time is right. He can't even fight until January. He can't start training. He says he has something wrong with his back, sciatica, or something. Something is wrong with him right now.
Sonnen may dabble with testosterone replacement therapy, but the Oregonian doesn't have any serious injuries that will keep him sidelined for the next year.
White claimed that Silva's back injury could keep him on the shelf until October 2014. But if the Brazilian can't come to terms with the fact that only UFC champs earn pay-per-view royalties, then he may soon end up fighting guys like Quinton Jackson or Tito Ortiz in Bellator MMA.
As for Sonnen, if all goes as planned in his next fight, he'll be seeking a title bout upon Silva's return.
And since The Axe Murderer obviously isn't a title contender at either 185 or 205 pounds, Sonnen should just stick to taunting Silva on UFC Tonight.
Keep Reading