Mayweather vs. Canelo: Money's Biggest Keys to Securing Victory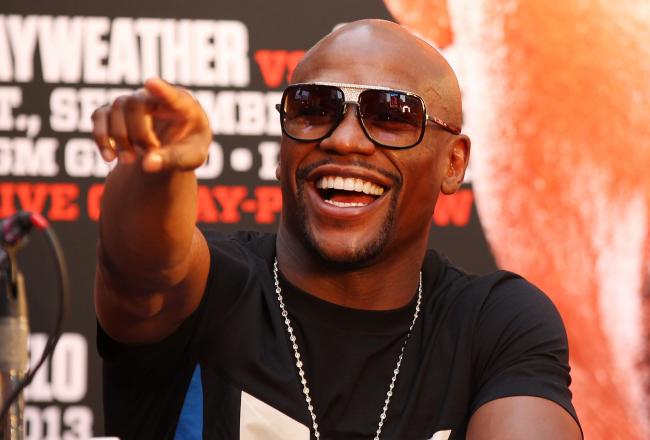 Mike Stobe/Getty Images
Saul "Canelo" Alvarez will enter a ring inside the MGM Grand in Las Vegas with greater perceived chances to beat Floyd Mayweather than any fighter in a long time. However, Mayweather still has the tools to dictate this fight from start to finish.
Canelo's biggest asset in this fight will be his power. He's naturally bigger than Mayweather, and by the time the fight rolls around, he will surely have some extra pounds on "Money." He is also just blessed with a strong punch. Of his 42 victories, 30 have come via knockout.
In other words, there is little doubt that if Canelo gets a clean shot on Mayweather he can end this in a hurry. However, Mayweather has an uncanny ability for not letting opponents get what they want in the ring.
So, let's take a look at how Mayweather can accomplish this and what he has to do to maintain his unblemished record.
Keep a Fast Pace
Love him or hate him, no one can say that Mayweather isn't dedicated to his craft. He doesn't show up to fights out of shape or unprepared.
This is despite the fact that he's dealt with serious legal issues in his last few fights.
For this bout, he's had less distractions and appears focused and ready. He will be in magnificent shape for this fight.
Despite Canelo being 13 years younger, the more taxing this fight is on stamina, the better off Money will be. Canelo has gone the distance before, but he isn't as conditioned for a fast-paced 12-round bout as Money is.
On top of that, Canelo's adrenaline is sure to be surging. He is not as used to this epic a stage as Mayweather. That extra energy will make it even easier for Mayweather to wear Canelo out early.
Mayweather has to make sure he keeps the pressure on to keep a fast pace in this fight from start to finish.
Focus on Defense
Mayweather is, arguably, the greatest defensive fighter of all time. However, in fights against Victor Ortiz and Miguel Cotto, Money seemed to shift some of the focus off his defense while looking for a more offensive fight.
This would be the wrong opponent to do that against. The last thing Mayweather wants is for this to get in a toe-to-toe slugfest.
His quickest ticket to a loss is one knockout punch from Canelo. Mayweather must remember that for every second of this fight.
He must use his shoulder roll to deflect blows, and he must stay moving while looking for his counter strikes.
In his last fight, a unanimous decision over Robert Guerrero, Mayweather's defense looked sharp. He'll be just fine if he brings that level to this fight, which leads me to my final point.
Continue to Beat Father Time
Floyd Mayweather is 36 years old. That is fairly ancient for a boxer. While Mayweather looked excellent his last time in the ring, people were starting to point out that it looked like the champ had lost a step or two in his fights leading up to that.
Maybe his fight against Guerrero came on a good night that occurs less frequently for the aging fighter with each passing day.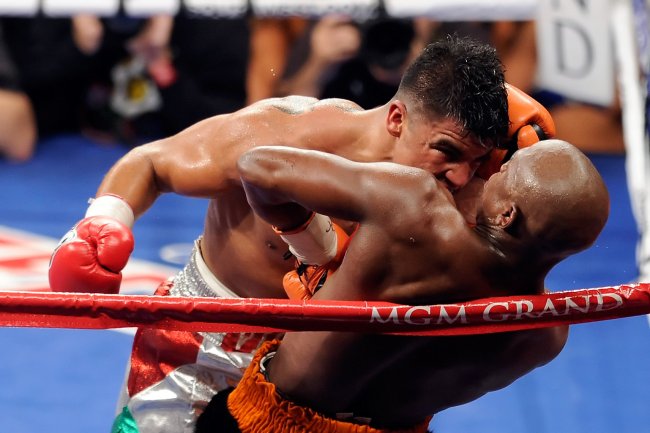 Ethan Miller/Getty Images
Maybe Alvarez will hit Mayweather with a bomb and then another and another as it becomes clear that Money no longer has the reflexes to avoid blows he'd once dance around with ease. Maybe this will be the fight where we all wind up pinpointing where it became clear he no longer had his elite talent.
This article is
What is the duplicate article?
Why is this article offensive?
Where is this article plagiarized from?
Why is this article poorly edited?