Gareth Bale and Football's 10 Biggest Badge Kissers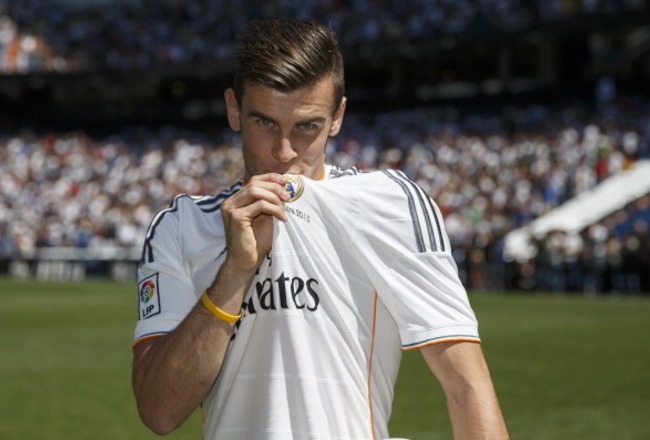 (Getty Images)

It hasn't really been covered in news at all, but a young Welshman named Gareth Bale has completed a world-record move to Real Madrid, thought to be worth €100 million. I know, it's surprising how this one slipped under the radar.
When the 24-year-old was revealed at the Bernabeu on Monday, he posed with his girlfriend and daughter, performed some showboating tricks, and then did something that will probably irk Tottenham fans: He kissed the badge on his shirt.
He then took things a step further, performing his copyrighted finger-heart gesture around the badge.
Regular B/R readers will know that this writer finds badge kissing problematic, having hailed Isco for his refusal to put his lips to the crest earlier this summer. It is an insincere and cringeworthy gesture, which most players have not earned the right to do.
Now that Gareth Bale has joined the Badge Kissing Club, here's 10 other players who have fallen madly in love with their employer's logo...
Wayne Rooney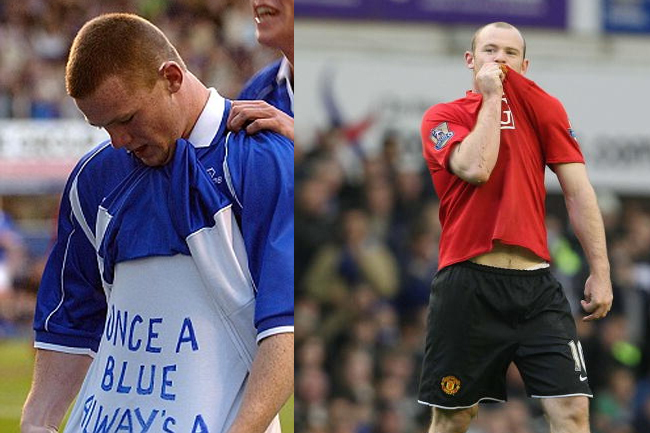 (twing.com/Getty Images)

Oh, Wayne.
Mr. Rooney was raised in Everton's youth ranks, and he once displayed a T-shirt that read "Once a blue, always a blue."
Upon his return to Goodison Park in April 2007, the England striker celebrated a goal by kissing the crest on his Manchester United shirt.
It was the football equivalent of copulating with your new wife on stage during your ex-fiance's wedding ceremony.
Wayne has kissed the badge many times since, usually following a transfer request and contract renegotiation.
Joey Barton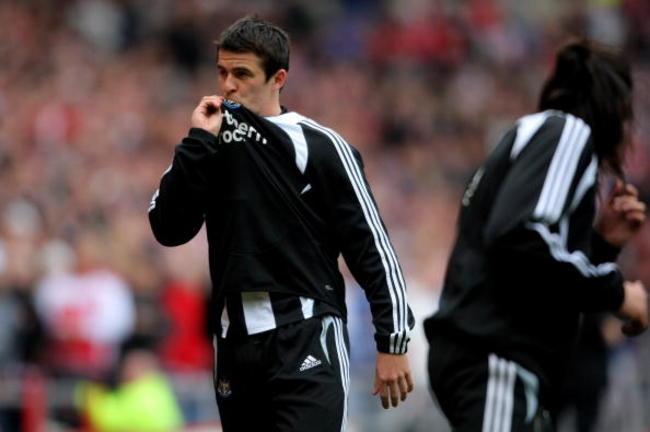 (Getty Images)

Joey Barton is probably more familiar with a Glasgow kiss than a regular one, but the troubled midfielder smooched his Newcastle crest in order to provoke Sunderland at a Tyne-Wear derby in 2008.
Robbie Savage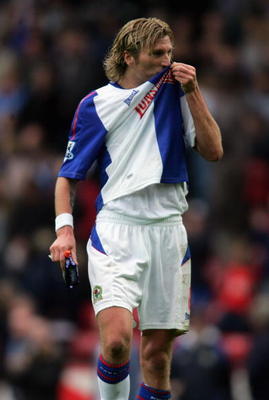 (Getty Images)
Robbie Savage was passed around English league clubs like currency during his career. During this summer window, he even revealed some of the conniving, underhand tricks he had used to engineer transfers in the past.
Savage endured a highly controversial move from Birmingham to Blackburn in 2005, during which he stopped playing for the midlands side and they threatened to make a complaint to the league. When he finally made it to Blackburn, he rubbed it in Brummy faces by kissing his new badge.
Thierry Henry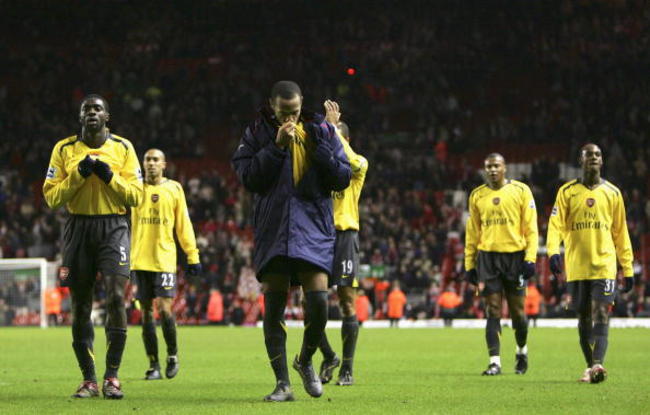 (Getty Images)

Thierry Henry became such a legend at Arsenal during his eight seasons of service that a statue was erected outside the Emirates in his honour.
Titi undoubtedly earned the right to kiss his badge—here he is doing it in an FA Cup third-round match at Anfield a few months before jumping ship to Barcelona.
Emmanuel Eboue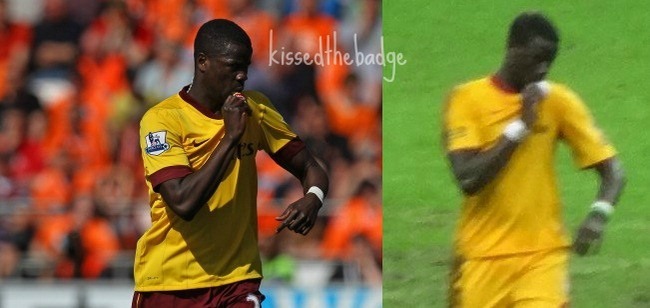 (kissedthebadge.com)

Henry's former colleague Emmanuel Eboue was also partial to a crest smooch while with The Gunners. Two months after signing for Galatasaray in 2011, the gesture suddenly became quite hollow when he repeated it with his newly acquired shirt.
Paul Gascoigne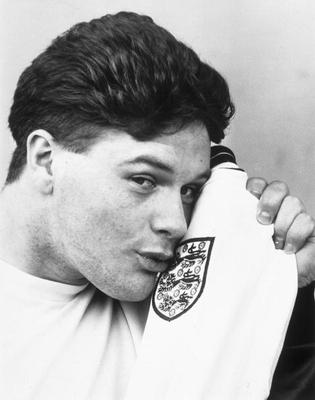 (Getty Images)
Badge kissing crosses over from a cringeworthy false display of loyalty to genuine patriotism when the shirt involved is a national team one.
Here's a young Paul Gascoigne puckering up for the Three Lions.
John Terry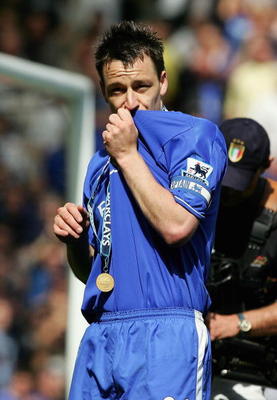 (Getty Images)
A free pass in the Badge Kissing Hall of Fame can also be granted for those who are "one-club players."
The likes of Steven Gerrard, Ryan Giggs, Francesco Totti or John Terry have shown the requisite loyalty to lock lips with their crest without seeming insincere.
Alexander Hleb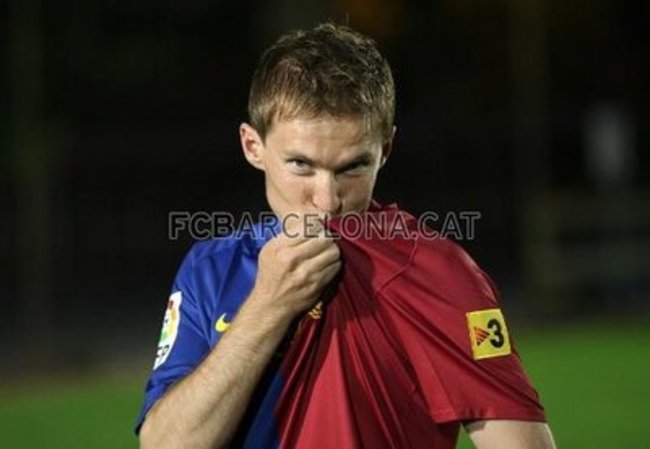 (FCBarcelona.cat)

In 2008, Alexander Hleb spoke at length about how much Arsenal meant to him, insisting that rumours of his imminent departure were "nonsense."
A month later, the Belarusian was kissing the Barcelona crest at his unveiling. He would later complain that London was "too noisy," which didn't really explain why he moved to a town where people don't eat until long after dark and the stream of hen and stag parties is virtually constant.
Mesut Ozil
(kissedthebadge.com)

When Mesut Ozil was at Werder Bremen in 2010, he received offers from Manchester United, Arsenal and Real Madrid. "When the offer came in to join Real Madrid, there is no decision to make," he reasoned at the time. Shortly after joining, the German kissed the Los Blancos badge after scoring a goal.
Now that his transfer to Arsenal is on the brink of completion, will he kiss the badge of the club he once snubbed for a Spanish giant?
Jose Mourinho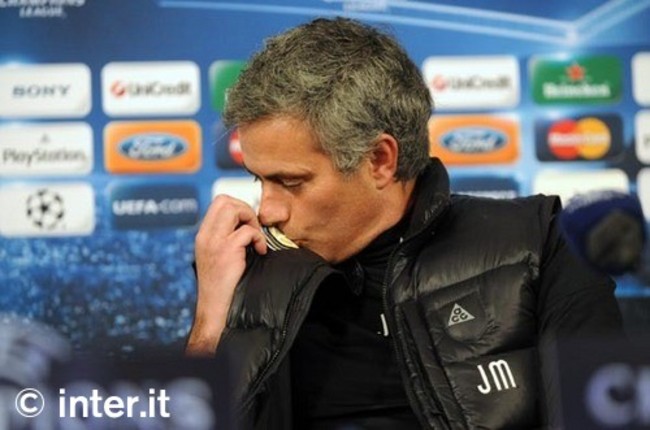 (inter.it)

Cleary, managers are not impervious to the temptation of badge kissing. In the run up to Internazionale's 2010 Champions League victory, Jose Mourinho kissed the crest on his club gilet (because, yes, Inter have club gilets).
A few hours after winning the European Cup at the Bernabeu, The Special One decided he would prefer to keep working at that particular venue.
Have your say on badge kissers below and follow Ryan Bailey on Twitter
Keep Reading