5 Independent Stars Who Would Thrive in WWE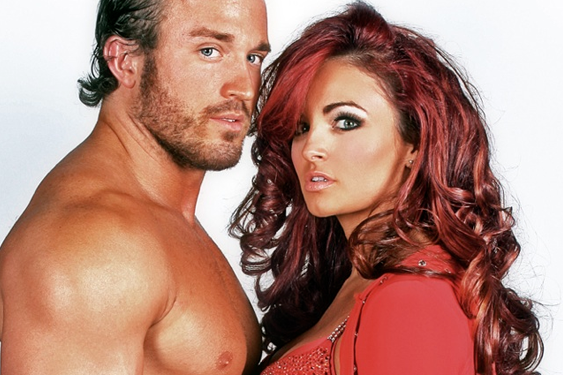 Mike Bennett and Maria (photo courtesy of Diva Dirt)
Considering many of WWE's current biggest stars came from the indies—Daniel Bryan and CM Punk spring to mind—it would make sense for the company to look to ROH and the various other small promotions in the United States in a bid to fill up its roster.
Hey, at least the company won't have to start straight from scratch in training them like the various models and bodybuilders it has also given deals to.
So let's have a look at five independent stars who would thrive in WWE.
Begin Slideshow

»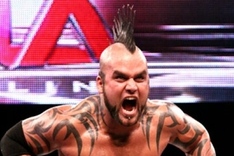 Jesse Neal (photo from ImpactWrestling.com)
Former TNA wrestler Jesse Neal has a unique look, a strong work ethic and, thanks to his military past, has an appealing story that could help to market him to the masses.
Of course, considering the star is getting on a bit—he turned 33 in April—if WWE is intending to sign the star, it should probably hurry up and do so before he gets too old.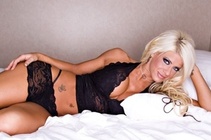 Angelina Love (from WWE.com)
Love has been wrestling up a storm on the U.S. indie scene since she parted ways with TNA in the summer of 2012. Her most high-profile work has been for FWE and women's group Shine.
Having proved herself as a talker as the leader of the hugely successful Beautiful People heel stable, you have to wonder why WWE hasn't signed her to a contract again (Love was briefly in the company's developmental system several years ago).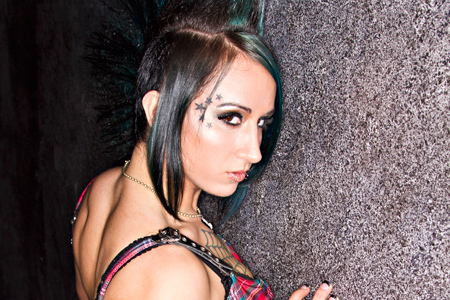 Christina Von Eerie (photo courtesy of Lee South Photography)
WWE doesn't seem to be as narrow-minded when it comes to signing female performers. There was a time when if you didn't look like a Playboy model, you didn't have a shot.
However, considering the unconventional women WWE has signed in the past two years—Kharma, AJ Lee and Paige spring to mind—things have changed. And wouldn't the pierced and heavily tattooed Christina Von Eerie be potential candidate for a deal? She's a great wrestler, too, having spent the past several years working the Florida indies.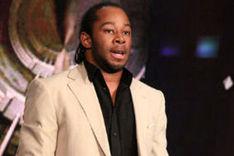 Jay Lethal (photo courtesy of ImpactWrestling.com)
Two years removed from his TNA release, it remains a mystery why WWE has not signed Jay Lethal. He's charismatic, great on the mic and pretty decent in the ring too. He could be a huge asset to roster.
Since his exit from America's No. 2 wrestling promotion, Lethal has worked ROH and the indies. This is all well and good, but isn't it a waste of his considerable talents?
Mike Bennett and Maria could be great in WWE (from Diva Dirt)
Talented, charismatic and good-looking, Mike Bennett has always seemed like a likely candidate for a WWE contract. On paper, he is everything the company could possibly want.
Of course, it's possible the very public problems between his girlfriend Maria Kanellis and current Divas Nicole and1 have hindered any potential deal between the two parties (it doesn't help that Nicole and Brie are extremely well-connected in WWE).
Ideally, though, WWE will look past these issues and sign the wrestler to a deal. He's simply too good of a performer to pass up.