6 Tips Gareth Bale Should Follow If He Wants to Succeed at Real Madrid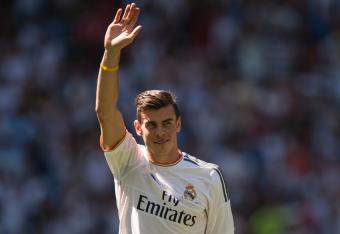 Denis Doyle/Getty Images
Gareth Bale called his presentation in front of 30,000 fans at the Santiago Bernabeu on Monday "surreal" and he is probably relieved to be away on international duty with Wales now. Although Spanish media outlets have sent journalists to cover his stay with the national team in Cardiff before jetting off for the World Cup qualifier in Macedonia, it has been nothing like the media frenzy he experienced in the two months before his transfer was confirmed, or the hectic 24 hours he endured leading up to his unveiling.
The respite will not last long, however, and Bale is due back in Madrid on 11 September to start work and try to convince fans he is worth the reported €100 million Los Blancos shelled out to prise him from Tottenham.
Brits on the whole do not have the best reputation around for adapting to life abroad, but a number of footballers made the most of their spells in other countries. Such as Steve McManaman, who won two La Liga titles and two Champions Leagues in his four year stint with Real Madrid, or Gary Lineker, who won the Copa del Rey and European Cup Winners Cup while at Barcelona between 1986 and 1989, and can still speak impressive Spanish.
Unfortunately, there are some less encouraging examples, such as Stan Collymore, who played just 88 minutes for Real Oviedo before retiring from the game altogether in 2001, and Jermaine Pennant, who failed to hold down a first-team place at Real Zaragoza, and infamously left his Porsche in the car park of Zaragoza train station for five months.
Here are six pieces of advice the man Spanish newspaper Marca has dubbed "The Prince Of Wales" should follow if he is to enjoy his new life in the Spanish capital and be remembered at Real Madrid as a modern legend, not an expensive flop.
6 Keep Learning The Language
Bale speaking Spanish during his Madrid presentation
Bale began his relationship with the Real Madrid supporters on the right note by uttering several phrases in Spanish at his presentation (see video). Although he still has some way to go before he can speak as well as Lineker, he is heading in the right direction. As Brian Viner of the Daily Mail put it: "According to observers, he spoke more accomplished Spanish in two sentences yesterday than Beckham managed in four years." However, he cannot stop there and must keep on improving his grasp of the language.
Anyone who has spent any time abroad will tell you how important it is to be able to understand what the locals are speaking about and have an idea of what is happenning around you. Bale won't become fluent overnight, and a lot of study and patience will be required, but he can afford the best teachers in Spain, and with training taking up just two hours a day, he will not be short of time.
5 Choose Where He Lives Wisely
Bale spent Sunday night at the five star Mirasierra hotel in Madrid, but would be advised to look beyond such accommodation when he returns to the Spanish capital. Michael Owen, in an interview with BBC Radio Five Live, via the Daily Mail, has declared that one of the reasons he did not enjoy himself at Real Madrid was because he spent his five months in Spain living in "a businessman's hotel."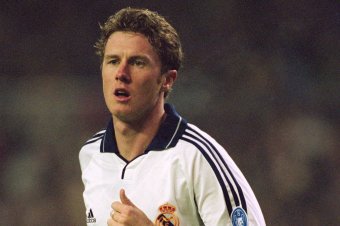 Stu Forster/Getty Images
By contrast, McManaman bought a house in Madrid belonging to departing player Christian Panucci as soon as he arrived, and explained in the book "El Macca: Four Years with Real Madrid" that it made the settling-in process much easier. Even if Bale doesn't want to endure the nightmare of Spain's bureaucracy by buying a house, his £300,000 a week salary will allow him to rent almost any apartment he wants, wherever he wants. He should look for a place somewhere he won't feel isolated, nor get mobbed everywhere he goes. The luxurious Barrio Salamanca just east of the city centre, within walking distance of the Bernabeu and where Xabi Alonso has lived, would be a good place to start looking.
4 Spread The Play
Michael Cox explained in the September 2013 issue of Four Four Two that Bale can be a selfish player at times, to his team's detriment. He wrote: "In the 2-1 home victory over Lyon for example, he attempted more shots than he completed passes in the final third on the pitch, and Spurs' attacking play was based entirely around him...they suffered due to his single-mindedness." Now that Bale can count on teammates such as Isco, Luka Modric and Cristiano Ronaldo rather than Aaron Lennon and Mousa Dembele, he needs to be more generous with the ball. Ronaldo in particular will not appreciate his new and more expensive teammate hogging the ball, so the Welshman must become more of a team player than he was at Tottenham.
3 Engage With The Fans
The Bernabeu is one of the hardest crowds to please in the world. This is a stadium where home fans have booed quality players such as Karim Benzema and Gonzalo Higuain, while sections of supporters have even criticised captain and club servant Iker Casillas. It even took them three years to warm to Ronaldo, who was booed by fans after a 1-3 home defeat to Barcelona in 2011. Bale should salute the supporters every time he scores a goal and applaud them after each home game to show he is here to entertain and excite them, not just line his pockets.
2 Indulge The Media
Like it or not, the power the media has in Spain is colossal and cannot be underestimated. Marca and AS, two of the country's top three selling newspapers, dedicate around 10 pages to Real Madrid alone every day of the week, reporting on everything from a player's positional evolution to, in the words of Phil Ball in the book Morbo "what they had for breakfast that morning". It was revelations in the press about splits in the Madrid dressing room which damaged José Mourinho's last year in charge, while many journalists have consistently fought the corner of Iker Casillas, a darling of the press, continually questioning Mourinho and now Carlo Ancelotti's decision to leave the goalkeeper on the bench. Bale should grant the media interviews often—while making sure he does not reveal anything confidential—and be amicable with reporters, because they have the power to turn fans against him if things go wrong.
1 Run His Heart Out in Every Game
Although at Barcelona skill is valued over effort, the Bernabeu loves a trier. That is one of the reasons Madrid fans were so keen on Jose Callejon (another was that he had been through the club's academy), despite his limited ability, and why they continue to dislike Karim Benzema, booing him on Sunday against Athletic, despite the fact he provided two assists. Bale has already proved that he does not just have an exceptional work rate, covering up to 12 km in matches, but he also darts around the pitch at a blistering pace. John Ley of The Daily Telegraph has shown that, in Tottenham's 3-1 win over Inter Milan in 2010, Bale ran 1,114 metres at a 'high intensity' pace—a speed measured at over 21km/h, smashing the Premier League average of 691m at such a speed. This will be a breath of fresh air to Bernabeu regulars who are tired of Benzema ambling about the pitch. All Bale needs to do is keep up the hard work to win the hearts of his new supporters.
This article is
What is the duplicate article?
Why is this article offensive?
Where is this article plagiarized from?
Why is this article poorly edited?

Real Madrid: Like this team?