Baldwin, James Without Roles on Offense?
Use your ← → (arrow) keys to browse more stories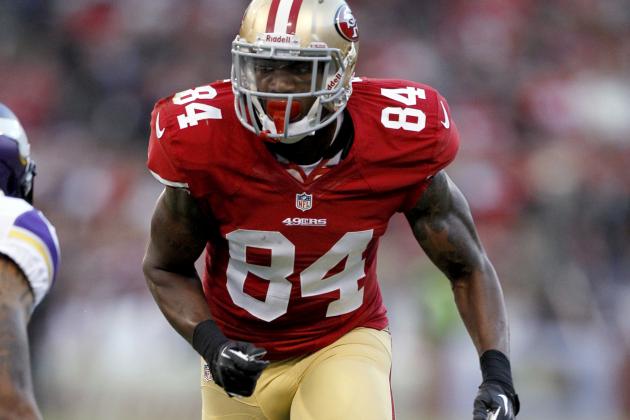 Cary Edmondson-USA TODAY Sports

New acquisition Jon Baldwin beat out Lavelle Hawkins and Chad Hall for the final wide receiver spot on the San Francisco 49ers' roster, thanks to a guaranteed salary just over $1 million. But that doesn't mean the former Kansas City Chiefs' first-round draft pick will have a role in Greg Roman's offense.