South Carolina Football: Grading Every New Starter's Week 1 Performance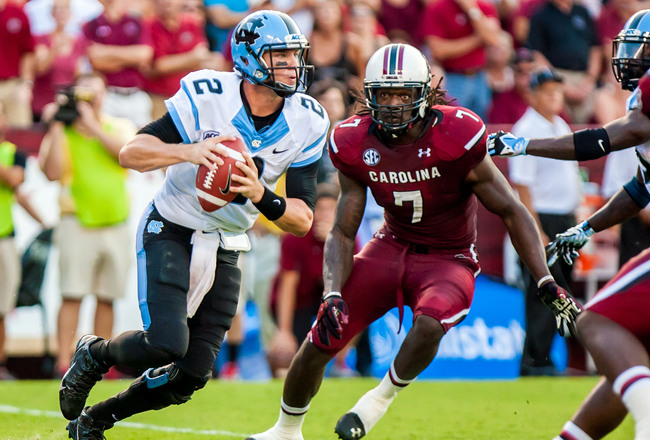 Jeff Blake-USA TODAY Sports
The South Carolina Gamecocks played well on Thursday night en route to a strong first victory of the 2013 season against the North Carolina Tar Heels.
The team's more seasoned players like Connor Shaw, Kelcy Quarles and Victor Hampton had good performances, while Jadeveon Clowney struggled after overcoming a stomach virus earlier in the week.
But, this is not about the returning starters and how they played in the season opener.
Here are my grades for the Gamecocks' new starters from their 27-10 win over the Tar Heels.
Mike Davis, RB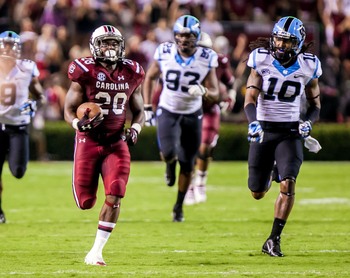 Jeff Blake-USA TODAY Sports
I have said throughout the offseason that Mike Davis will be a breakout player. And he looked really good on Thursday night.
Davis showed the combination of power and speed that defines his running style.
Nothing highlights Davis' talent better than his 75-yard touchdown run in which great blocking helped him out.
He looked comfortable and patient in the run game.
Outside of the 75-yard scamper, Davis had 40 yards on his other 11 attempts, which is modest, but still effective.
Davis proved why he is the starter and that he possesses game-changing abilities.
Grade: A-
Cody Waldrop, C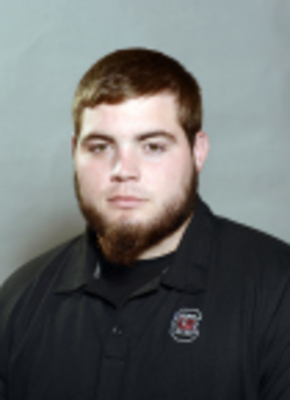 (via GamecocksOnline.com)
Cody Waldrop has big shoes to fill as he replaces T.J. Johnson.
Waldrop looks comfortable with quarterback Connor Shaw and did well in pass-blocking sets.
He needs to improve on his pass-blocking, as does the whole offensive line.
Grade: B+
Damiere Byrd, WR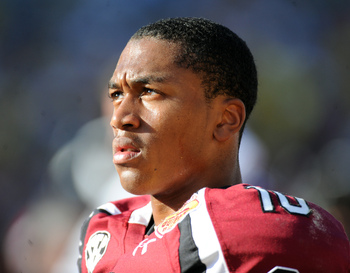 Al Messerschmidt/Getty Images
Damiere Byrd is South Carolina's speed demon of the receiving corps.
He had two catches for 22 yards against the Tar Heels.
Byrd is a big-play receiver who did not have any big plays in the passing game on Thursday, though it is only a matter of time.
When Byrd makes a big play as a receiver, his grades each game will skyrocket.
His route-running looked fine, and he just needs to get more involved despite the depth around him.
Grade: C+
Shaq Roland, WR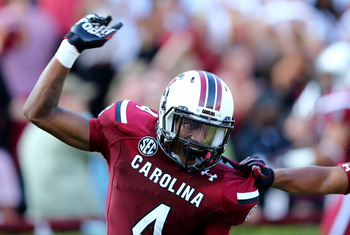 Streeter Lecka/Getty Images
Shaq Roland is supposed to be the Gamecocks' big-time receiver, and he did deliver against North Carolina.
Roland finished with two catches for 75 yards, including a nice 65-yard touchdown.
While he didn't catch many balls, Roland's touchdown showed a flash of greatness.
He needs to get more involved just like the rest of his receivers because Roland's talent level is very high.
The touchdown was nice, but other than that Roland was not as involved as he could be.
Grade: B
Jerell Adams, TE
Jeff Blake-USA TODAY Sports
I, for one, think that Jerell Adams is a spectacular tight end who needs to be an integral part of the South Carolina offense. Apparently that is not the case after his game against the Tar Heels.
Adams is a huge receiving threat who can also block.
He registered no catches in the game, though his blocking was up to par.
Grade: D
Chaz Sutton, DE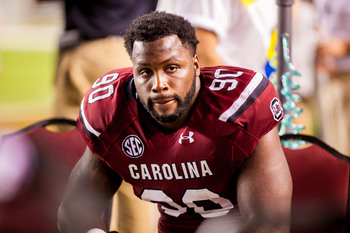 Jeff Blake-USA TODAY Sports
Chaz Sutton has a key role on the team as the man opposite Jadeveon Clowney on the defensive line.
He will need to stay active and pressure the quarterback to relieve some added attention to Clowney on the other side.
With Clowney struggling a little, Sutton had a good performance in the game.
Sutton had three tackles, with two of those being for a loss of a combined four yards. Zero sacks hurts his grade a little, but Sutton held his own out there.
Grade: B
Kaiwan Lewis, LB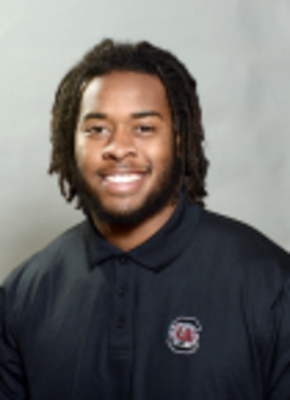 (via GamecocksOnline.com)
Kaiwan Lewis will have a major role in the defense this year as he anchors the middle of the unit.
Considering his age, Lewis looked comfortable and seemed fairly involved in plays.
He only registered one tackle and two assisted tackles, but his involvement and composure were sufficient.
He's young and will keep on improving.
Against North Carolina, he looked good as a coverage linebacker, too.
Grade: B
Marcquis Roberts, LB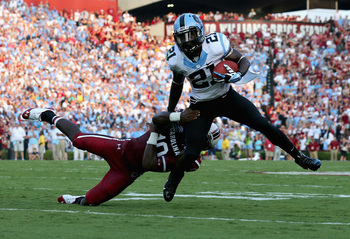 Streeter Lecka/Getty Images
Marcquis Roberts had five tackles in the game and was very involved, which is key from a middle linebacker.
Of the two middle linebackers, Roberts had the stronger performance, sniffing out and anticipating where the ball was going.
He made stops and was above-average with his tackling, as four of his five tackles were unassisted.
Grade: A-
Sharrod Golightly, SPUR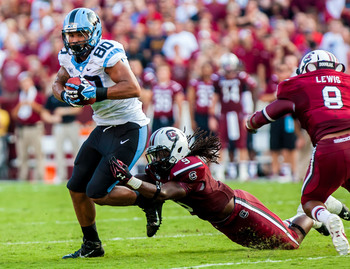 Jeff Blake-USA TODAY Sports
Sharrod Golightly is one of the more experienced newcomers to the defense as he has a lot of experience as a member of the special teams' units. This showed against North Carolina.
Golightly finished with six tackles, one tackle for a loss and a QB hurry.
As a "Spur" linebacker, Golightly needs to be all over the field and disrupt plays, and he did this pretty well in the game.
Grade: B+
T.J. Gurley, SS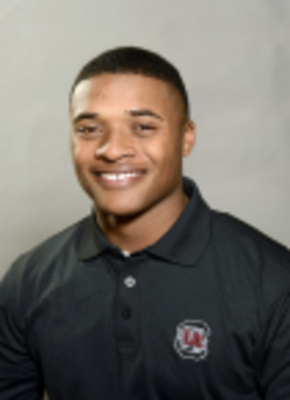 (Via GamecocksOnline.com)
With Kadetrix Marcus getting injured, he gets a grade of incomplete.
Since Marcus ended up on the sidelines, T.J. Gurley got the nod to step in and play.
Gurley took over for the injured Marcus and picked up where he left off during his freshman year. He led the team with 9 total tackles, including 7 unassisted, and he wasn't even the intended starter.
Gurley is a solid player, and it showed on Thursday against North Carolina.
Grade: A
Jimmy Legree, CB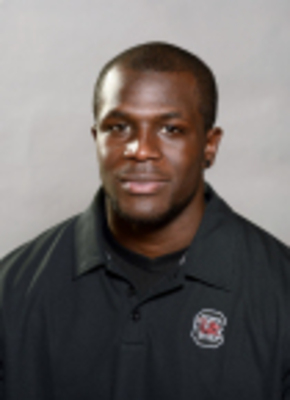 (via GamecocksOnline.com)
The South Carolina secondary looked good as a unit as it limited North Carolina's passing game led by quarterback Bryn Renner.
Legree played a role in the defense's success.
He did not register any passes defensed, but his coverage was good.
Legree's involvement came with his five tackles, a good number from a cornerback.
Grade: B+
Keep Reading

South Carolina Football: Like this team?