New York Jets: Biggest Snubs and Surprises from 53-Man Roster Cut
Brad Penner-USA TODAY Sports

Cut day is always the most frustrating day for us looking from the outside-in. Fans can only go by what they see in preseason games and read in newspapers, but teams make cuts based on factors that go beyond what meets the eye.
As much as every team insists that it takes the best 53 players, every player is graded on a different scale.
Every year, underrated players are given the pink slip simply because of where they are drafted, while disappointing high draft picks and overpaid free agents are given extra opportunities to make their employers look good. Some players are victims of being in a crowded positional group or the beneficiaries of an injury to another player.
Here are the biggest snubs and surprises from cut day for the New York Jets.
Begin Slideshow

»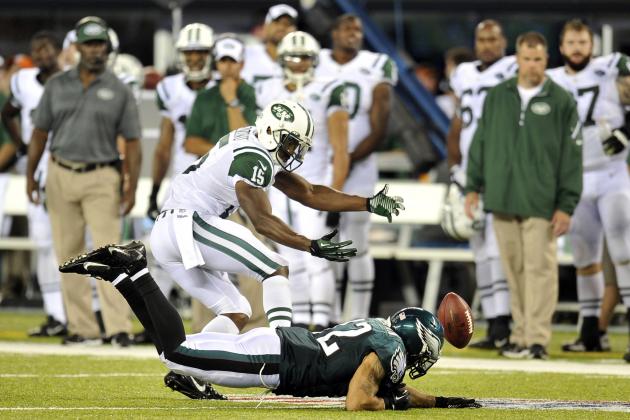 Joe Camporeale-USA TODAY Sports

Despite leading the team in receiving in the second preseason game against the Jacksonville Jaguars, Ben Obamanu was the victim of being in a crowded group of young wide receivers who were competing for one or two roster spots.
Obamanu could have provided solid depth for the Jets' relatively barren receiving corps, but at age 29, he simply does not offer the same kind of upside a player like Ryan Spadola does, even if he does have more experience.
Also working against Obomanu is that his minimum salary is more than that of an undrafted rookie. Not only do the Jets save money by going with the younger player, but they save cap space that rolls over into next season.
For Obomanu to secure a roster spot, he would have had to clearly outplay every other receiver on the bubble, which was not the case.
Unfortunately, 29-year-olds who cannot make the roster of a non-playoff team can rarely find employment elsewhere in the NFL. This could very well be the end of Obomanu's career.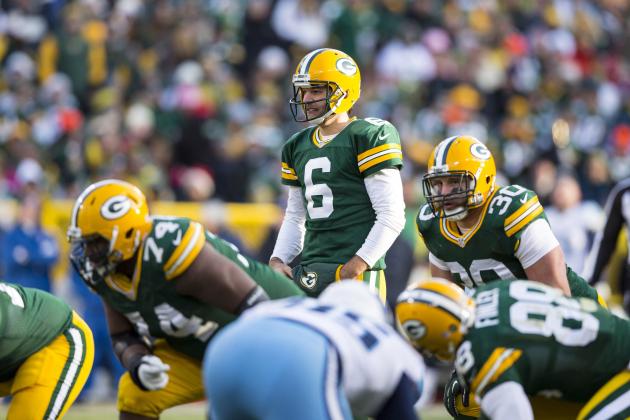 Tom Lynn/Getty Images

On the surface, having Graham Harrell on the roster makes little sense. The Jets already have two starting options in Geno Smith and Mark Sanchez in addition to a developmental prospect in Matt Simms. Harrell, who was cut by the Green Bay Packers after a handful of dreadful preseason performances, is immediately the worst quarterback on the roster.
However, because of Sanchez's shoulder injury, the Jets are likely just looking for extra depth in case Smith and Simms both go down.
Unfortunately, this does not mean the Jets can just rent Harrell for a few weeks without any kind of commitment. If Harrell is on the team on opening day, his salary for the entire season is guaranteed. The Jets can cut him, but it would be a waste of future cap space and would be a poor reflection on a first-year general manager.
Unless John Idzik doesn't mind wasting his owner's money and cuts Harrell to make room for another depth player, the Jets could very well carry four quarterbacks all season long when they likely will never need Harrell's services.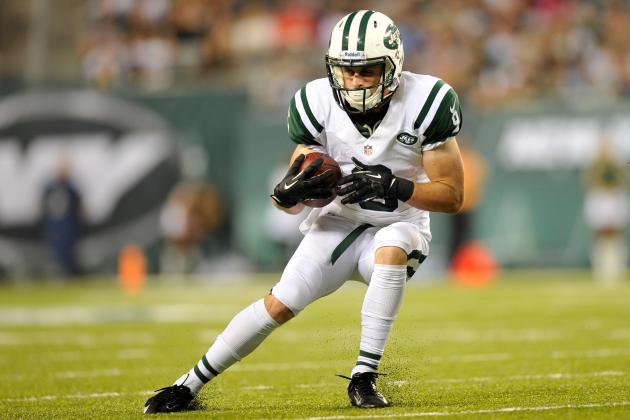 Joe Camporeale-USA TODAY Sports

One of the more forgotten members of an insanely talented Tennessee receiving corps, Zach Rogers was one of the most talented undrafted free agents in his class.
Like Obomanu, Rogers was simply the odd man out with so many receivers fighting for so few spots, but the Jets should have made more of an effort to keep him in the building. As of this writing, Rogers has not been signed to the practice squad.
A quick-twitch athlete who would have excelled in the slot position, Rogers was also in the mix to return punts, which would have made him even more valuable than some of his other counterparts, but it clearly was not enough.
Rogers was not able to stick around in New York, but perhaps another team looking to upgrade its receiver or returner depth would be willing to give Rogers another opportunity to prove that he can play in the NFL.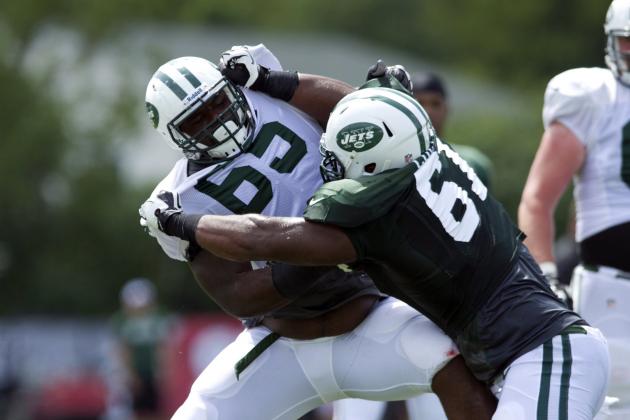 Rich Barnes-USA TODAY Sports

A former defensive tackle at Michigan, sixth-round pick William Campbell was drafted with the intention that he would make the conversion to the offensive side of the ball at guard, just as players like Brandon Moore have done in the past.
So far, Campbell's transition has been underwhelming, as very little was said about him in training camp and he was given minimal playing time in the preseason.
Cutting draft picks is not a good look for general managers, but it does happen from time to time. Mike Tannenbaum cut three of his draft picks last year—although it didn't do much to save his job.
Cutting Campbell because he could not adjust to a new position within a few months would indeed be unfair, but he is taking up space of another player who is probably better than him at this point.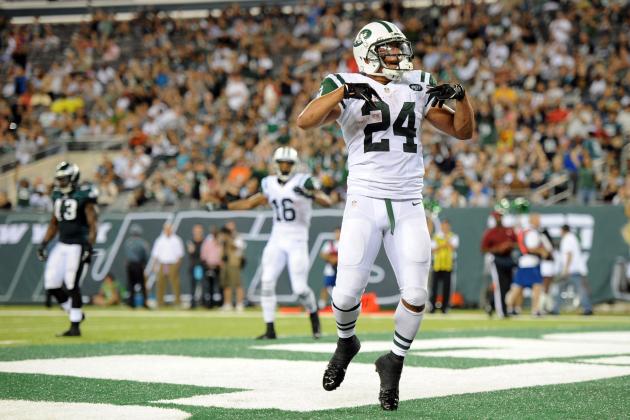 Joe Camporeale-USA TODAY Sports

After Joe McKnight's release and Mike Goodson getting a four-week suspension, Kahlil Bell appeared to have locked up a position as the third running back behind Bilal Powell and Chris Ivory.
Bell survived the first round of cuts, but he was a victim of the annual minidraft, replaced by the recently acquired Alex Green, Rich Cimini of ESPN New York reports.
Bell is not the most dynamic runner around, but he showed enough in the preseason to prove that he was at least worthy of a backup job, including an 80-yard performance against the Philadelphia Eagles last Thursday.
Plus, Bell already had familiarity with the Jets as a late-season addition last year. He also has regular-season experience from his time filling in for Matt Forte with the Chicago Bears from 2009 to 2012.
Perhaps Green, who led the Packers in rushing last year, is a more dynamic player than Bell, but it was a bit of a surprise that the Jets were willing to part with a productive player who knew their system so close to opening day.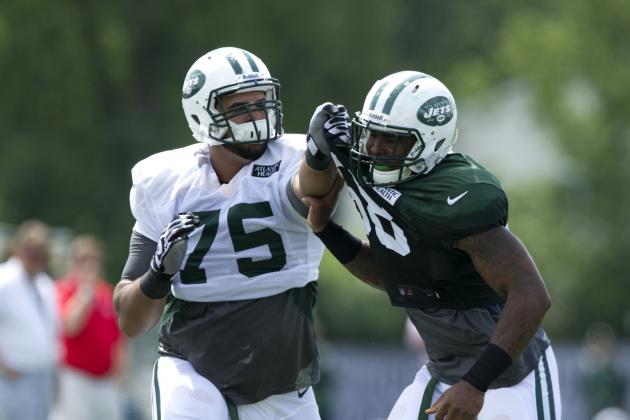 Rich Barnes-USA TODAY Sports

It is not necessarily a "surprise" that fifth-round pick Oday Aboushi was able to make the roster, but it does not mean that he earned it with his play on the field.
According to ProFootballFocus.com (subscription required), Aboushi was the 148th-best tackle of the preseason—out of 157.
A slow-footed prospect coming out of the University of Virginia, many thought Aboushi would make a better guard than a tackle. Given his struggles so far at tackle in the preseason, that theory has proved to be true so far.
The Jets were clearly uneasy about their depth at tackle with Aboushi as the only backup, as they claimed former Colt Ben Ijalana off waivers on Sunday, Rich Cimini of ESPNNewYork.com reports.
Aboushi will have a job for the 2013 season because he was drafted, but his scholarship is already over.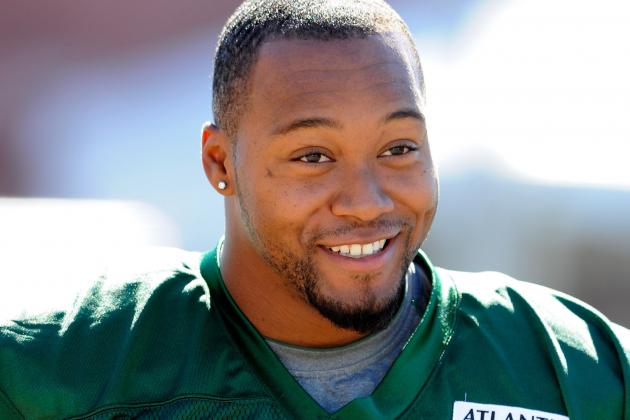 Rich Barnes-USA TODAY Sports

Danny Lansanah was another victim of the minidraft, cut a day after making the final roster to make room for tackle Ben Ijalana.
As discussed on the earlier slide, Ijalana was brought in because the team did not trust Aboushi to be the backup tackle. Therefore, the Jets chose to keep Aboushi over Lansanah essentially because they invented a fifth-round pick in Aboushi.
Lansanah is trying to make a comeback after spending the past four seasons out of the NFL and had an impressive enough preseason to earn a rare spot as the fifth inside linebacker on the team. That fact that he is already 28 years old was also likely working against him with less room to develop from a physical standpoint.
Unfortunately, depth-chart politics cost Lansanah a job and cost the Jets a quality football player in the process.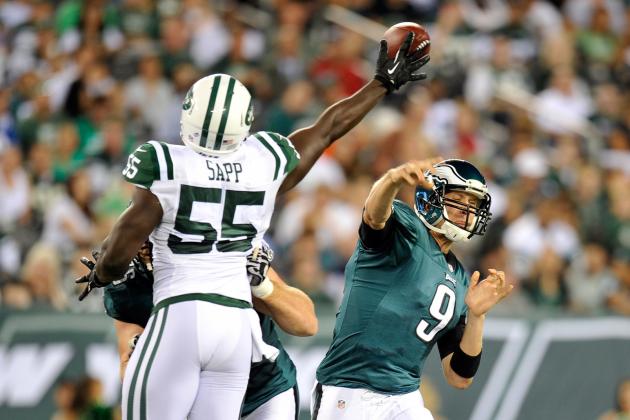 Joe Camporeale-USA TODAY Sports

The former fifth-round pick out of Clemson in 2010, Ricky Sapp has managed to do just enough every year to stay employed on a 53-man roster.
Sapp consistently flashes when competing against backups in preseason action. He was disruptive in the preseason finale against the second-string offensive line for the Eagles, notching a sack in the process.
However, Sapp has been unable to prove that he can be a productive player when it counts against starters. Since being drafted, Sapp has only played in four regular-season games (all in 2012) and has failed to record a single defensive statistic.
The good news for Sapp is that with Quinton Coples out with a fractured ankle, the undersized Sapp will get more chances to rush the passer in obvious passing situations.
Clearly, the coaching staff believes that he can still develop into a useful player, but the time has all but run out on Sapp to start producing.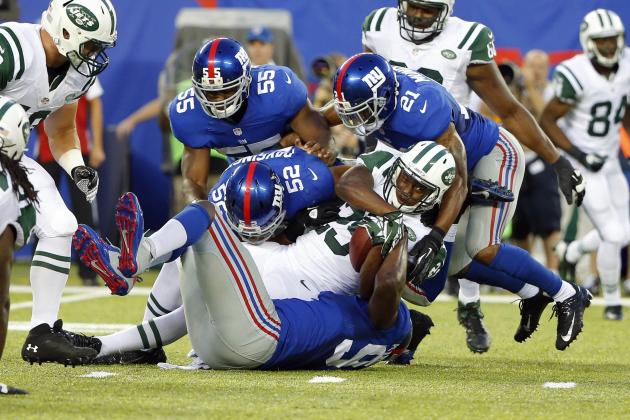 Jim O'Connor-USA TODAY Sports

McKnight had a rough start to this fourth training camp, failing a conditioning test (which was later blamed on anxiety issues) and dealing with a mysterious head injury that limited his practice time.
However, McKnight's head issues did more than just take away practice reps. It unfairly tarnished his public image and labeled him as a lazy person who never realize his full potential.
McKnight was never able to earn the coaches' trust enough to earn a role in the regular offense, but he was one of the best return men in the NFL over the past two years. With the uncertainty surrounding Goodson, keeping a runner as talented as McKnight seemed like a logical choice.
Only the Jets brass knows the real reason why McKnight was released, but deciding to part ways with a talented player at a position of need was questionable, despite his health issues.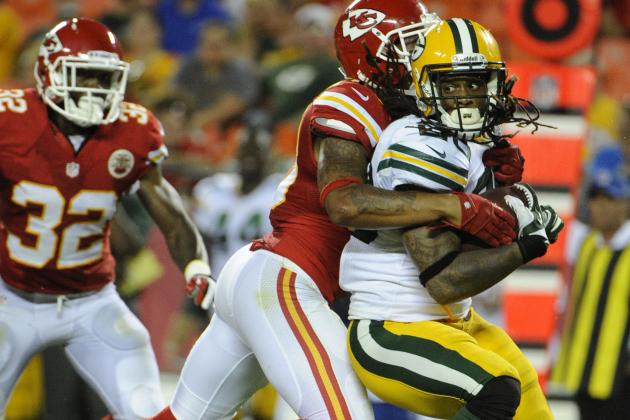 John Rieger-USA TODAY Sports

The fact that Alex Green is on an NFL roster is not a surprise—after all, he led the Packers in rushing in 2012.
The surprise is that the Jets were willing to part ways with a known commodity who knew the playbook in Bell for a rather mediocre runner in Alex Green. Green saw a lot of playing time last year, but it was mostly due to injuries to other players. He lacks ideal explosiveness and averaged just over three yards per carry.
Green, however, does provide some value as a receiver out of the backfield with 131 yards receiving.
Still, even if Green is an upgrade over Bell, his role will quickly diminish once Goodson returns from suspension. It would have made more sense for the Jets to keep the known commodity around for the short term rather than have to teach a new player an entire playbook in such a short amount of time.