Nebraska Football: Grading Each New Starter's Week 1 Performance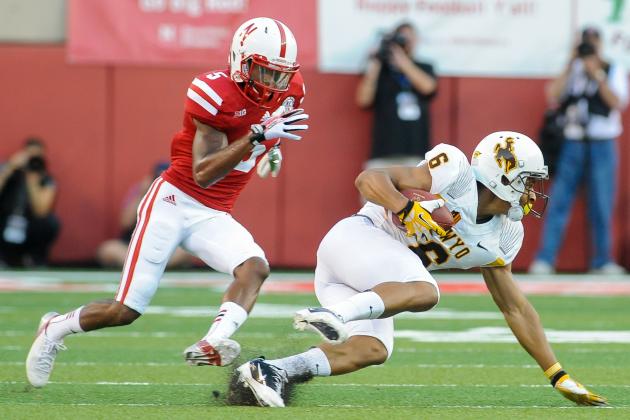 Eric Francis/Getty Images

Nebraska football fans sweltered in upper-90-degree temperatures to watch NU's season opener against Wyoming in Lincoln. But the real sweating didn't start until late in the fourth quarter, well after the sun had gone down.
Nebraska held off a furious Wyoming rally, winning the game 37-34 to make NU 1-0 in the standings, but it left fans with a sense of deep foreboding for the season to come. After all, in the past three games, Nebraska has surrendered an average of 610 yards per game. And after a tune-up (we assume, perhaps rashly at this point) against Southern Mississippi, UCLA comes to town. You know, the UCLA squad that just racked up 58 points and 647 yards against Nevada in the Bruins' season opener.
One of the reasons for Nebraska's poor performance, of course, was an influx of new and inexperienced players. So let's take a look at how those new starters graded out. As regular readers are aware, I am a soccer fan as well, so the grades will be on a soccer-style 1-10 scale.
Also, when I am referring to "new starters," I will be including players who have had a start or two previously. But proceeding under the assumption that starting in the season opener suggests that Bo Pelini and Co. have plans to increase a player's time on the field, I think it is fair to include those players as "new" starters with regard to a change in their roles for 2013.
Begin Slideshow

»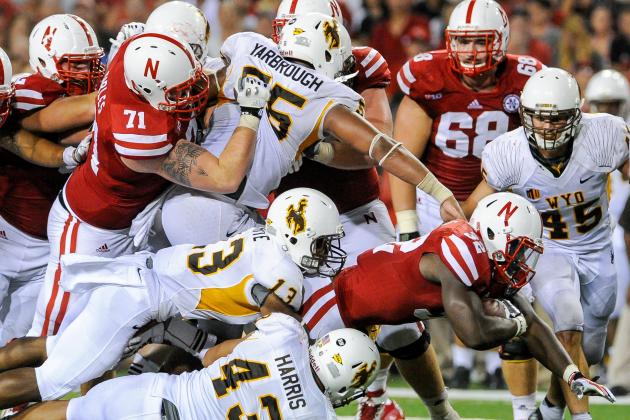 Eric Francis/Getty Images

By the statistics, it's hard to fault the offensive line too much for Nebraska's struggles against Wyoming. NU had two 100-yard rushers (Ameer Abdullah with 114 and Imani Cross with 105) and tallied 375 yards of rushing offense.
But Nebraska also seemed to struggle breaking Wyoming—a midtier Mountain West squad—down and moving the ball in the first half. And when Nebraska needed to grind out a few first downs and salt the game away in the fourth quarter, the line came up short.
Grade: 7.0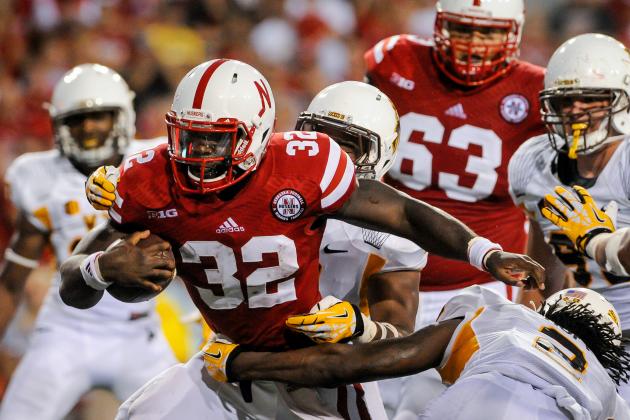 Eric Francis/Getty Images

Cole Pensick was the heir apparent to Justin Jackson, even though Mark Pelini initially got the role when Jackson was injured last year. Pensick delivered with clean snaps throughout the game and helped contribute to Nebraska's dominant rushing performance in the second half.
Grade: 7.0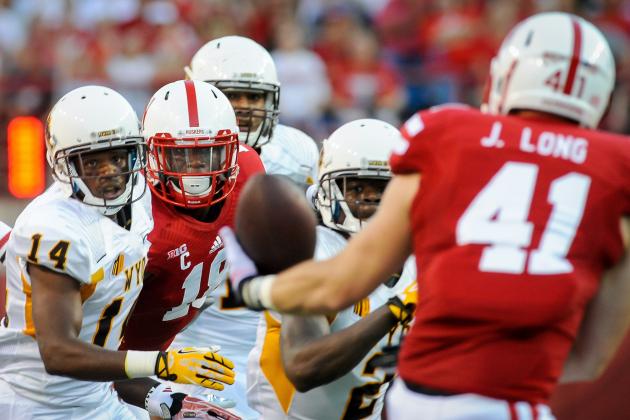 Eric Francis/Getty Images

Jake Long did get one reception, a deflected pass that kept Nebraska's first scoring drive alive and prevented things from going completely south in the first half. But he also had some crucial drops and appeared to struggle with handling some of his blocking duties.
Grade: 5.0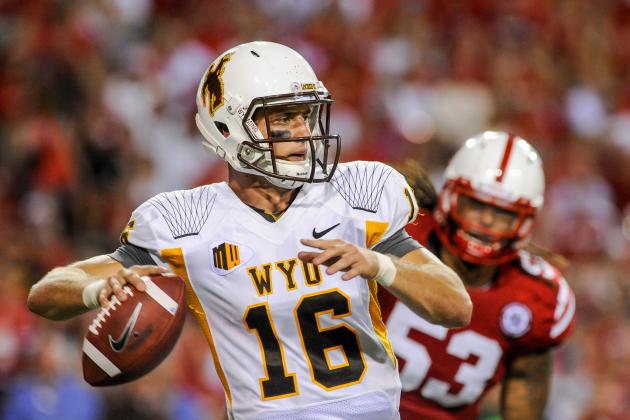 Eric Francis/Getty Images

There was a lot of rotation on Nebraska's defensive line, and you could see Pelini's plan to split a defensive end out wide in an attempt to create more penetration. Unfortunately, Wyoming could also see that, gashing Nebraska badly through the middle in the space left behind.
How much of Nebraska's struggles against Wyoming's ground game were scheme and how much were performance is a legitimate question, but Thad Randle and the rest of the defensive tackles certainly did little to allay the fears of Nebraska fans going forward.
Grade: 6.0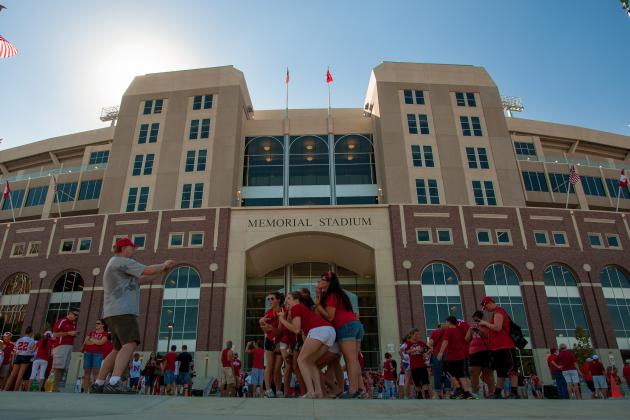 Eric Francis/Getty Images

Much of the concerns about Randle's performance can be echoed with regard to Vincent Valentine. The one advantage for the big man, however, was that he appeared to be drawing a number of double-teams from the Wyoming offensive line.
If that can continue, and his linemates can start winning the one-on-one battles they were faced with, there could be cause for hope in Nebraska's front four.
Grade: 6.5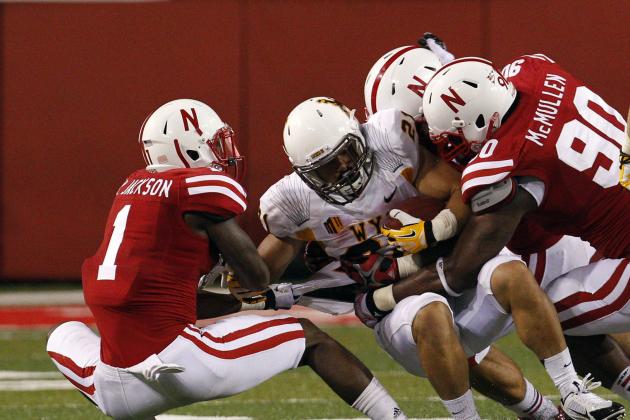 Bruce Thorson-USA TODAY Sports

Avery Moss got the starting nod over junior college transfer Randy Gregory and played a solid (if not spectacular) game. While he was overshadowed by Gregory's performance in the second half, his three total tackles and two quarterback hurries were certainly enough to keep Moss in the mix going forward.
Grade: 6.0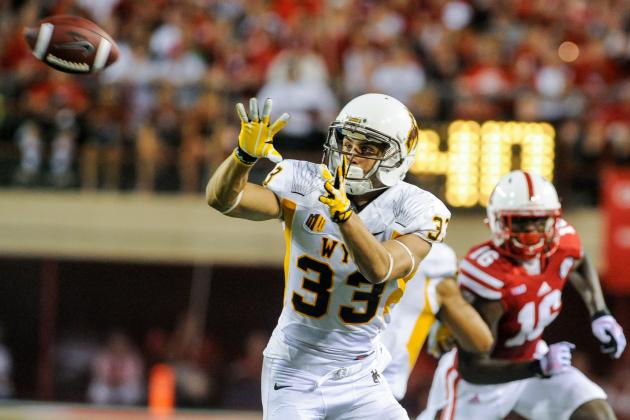 Eric Francis/Getty Images

Defensively, Stanley Jean-Baptiste could very easily claim the mantle of MVP for the squad against Wyoming. He had a crucial interception in the first half that kept the Cowboys out of the end zone and consistently provided the best coverage of any Nebraska defensive back.
On a night to forget for the Blackshirts, Jean-Baptiste solidified his role as one of Nebraska's playmakers.
Grade: 8.0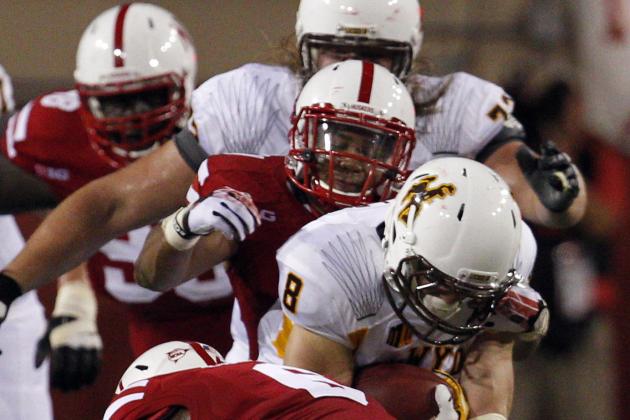 Bruce Thorson-USA TODAY Sports

Of all the "new" starters for 2013, Corey Cooper's performance may have been the most disappointing. Cooper was inconsistent in coverage, struggled in run support and appeared to be primarily responsible for the final Wyoming touchdown that caused such anxiety at the end of the contest.
If Nebraska's defense is to improve going forward, much will rest on Cooper's ability to rebound from his performance against Wyoming.
Grade: 4.0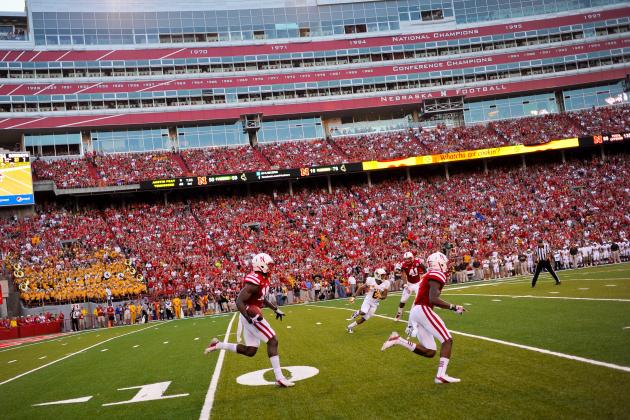 Eric Francis/Getty Images

Mauro Bondi appears to have been relegated to the Adi Kunalic role of kickoff specialist, and he did not disappoint. He was able to get the ball consistently through the end zone when kicking with what little wind existed and held kicks into the wind high enough to allow solid coverage.
The ability to restrict opposing teams' returns on kickoffs is a critical defensive skill, and one game in it appears that Bondi's performance in that regard was solid.
Grade: 7.5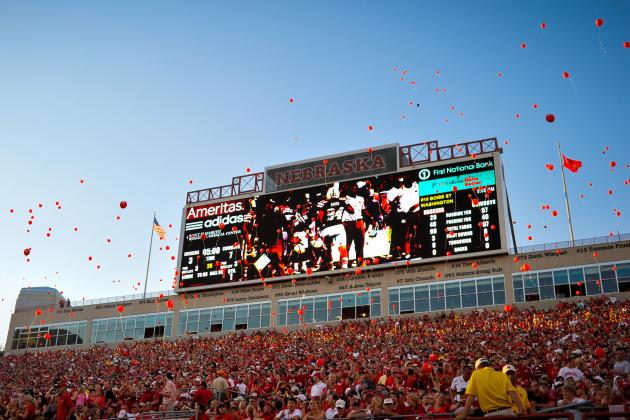 Eric Francis/Getty Images

Pat Smith, at least for one game, won the place-kicking job over Bondi, but he looked less secure in the role. His lone field goal did not exactly split the uprights, and he had an extra point blocked. While the blocked XP may not be on his shoulders, the fact remains that Smith was unconvincing in the season opener, likely leaving the competition open for weeks to come.
Grade: 5.0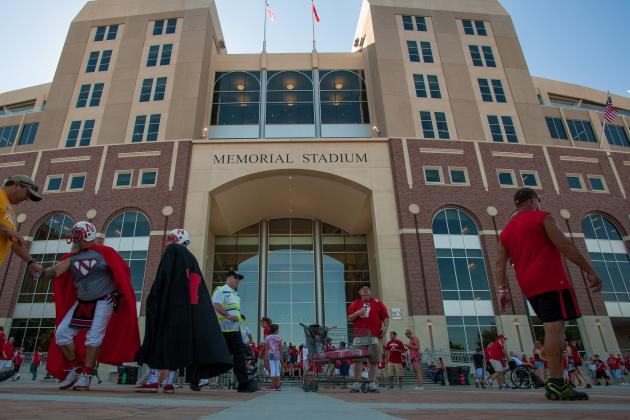 Eric Francis/Getty Images

When Nebraska coaches said they were excited about the ability of the converted wide receiver to punt the ball, no one quite knew what they meant. But after seeing Sam Foltz's first punt, a thunderbolt of 56 yards out of his own end zone as his first punt for Nebraska, the rest of the world got an idea of what they meant. In my seats, 57 rows up, I could clearly hear the thump Foltz made as toe met leather, a sound I do not recall hearing previously from a Nebraska punter.
Foltz ended the game with five punts for an average of 45.6 yards, including two kills inside the opposing 20-yard line. His performance, to me, was the most impressive of all Nebraska's new starters.
Grade: 9.0
If you'd like to contact Patrick, send an email to patrickrunge@gmail.com.
Or, you could always use the Twitter machine to follow @patrickrunge.