Best NFL Team Fits for Top Roster Cuts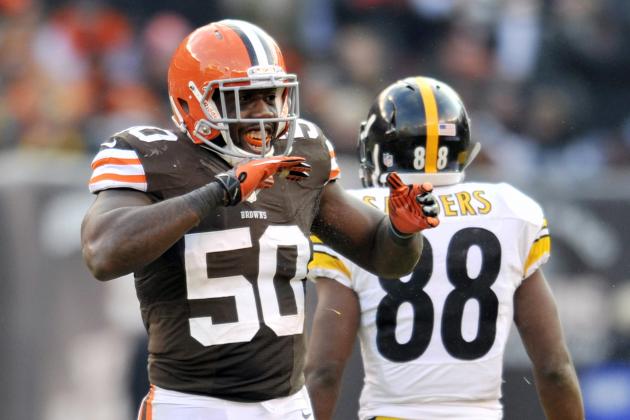 David Richard-USA TODAY Sports
Former Browns linebacker James-Michael Johnson should garner interest as a waiver claim.
Between Thursday's final preseason games and Saturday's deadline to cut rosters down to 53 players from 75, hundreds of NFL players lost their jobs.
While some of those players may simply not be good enough to make an NFL regular-season roster, and others have reached a likely end to their careers, many of them still have the potential to contribute in another situation with another team.
While many consider Saturday's cutdown deadline to be the "final" cutdown to NFL regular-season rosters, that is not quite true. NFL teams will continue to make roster moves throughout the upcoming week, as they will evaluate players dropped by other teams and determine which players, if any, could make their 53-man rosters better.
The following nine players may not necessarily be the nine most sought-after casualties of the mass release that took place between Friday and Saturday, and some of them may not find any NFL job this season. They are among the most well-known players to be released, however, and should at least generate interest for what they've done on an NFL field or shown the potential to do.
Which NFL teams have the most reason to be interested in each of these nine players? Potential destinations for each of these players have been considered based upon the roster needs of specific NFL teams, as well as how well each player fits the team's needs.
Begin Slideshow

»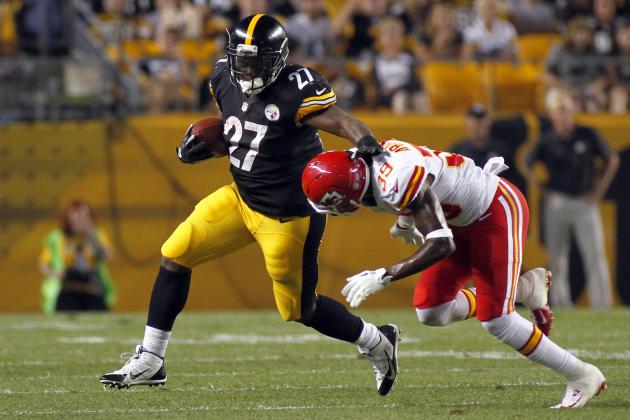 Justin K. Aller/Getty Images

A number of running backs who should get looks from new NFL teams were released, but the most established among them is Jonathan Dwyer. Dwyer led the Pittsburgh Steelers in rushing attempts and yards last season, but failed to make the cut this year.
Dwyer's performance as a starter last season was underwhelming, and his roster status was done in by the team's additions of Le'Veon Bell, LaRod Stephens-Howling and Felix Jones. The Steelers are looking to place a greater emphasis on running outside the tackles this season by adding zone-blocking elements to their ground game, and Dwyer is not much of an open-field running threat.
That said, he is a solid power back with good size, and he could be an asset to a team that needs a bigger back in a complementary role.
While he has the talent to stick as a No. 3 running back with a number of teams, the best short-term fit could be the New York Giants.
The Giants could add Dwyer as a temporary replacement for Andre Brown, the team's best between-the-tackles runner and a bigger, more powerful complement to David Wilson. Brown suffered a leg fracture in the Giants' preseason finale and is expected to be out 4-6 weeks, according to Fox Sports' Mike Garafolo.
Brown has more explosion and elusiveness than Dwyer does, but at the least, Dwyer could be an upgrade over Da'Rel Scott and Michael Cox in a complementary rushing role for the Giants.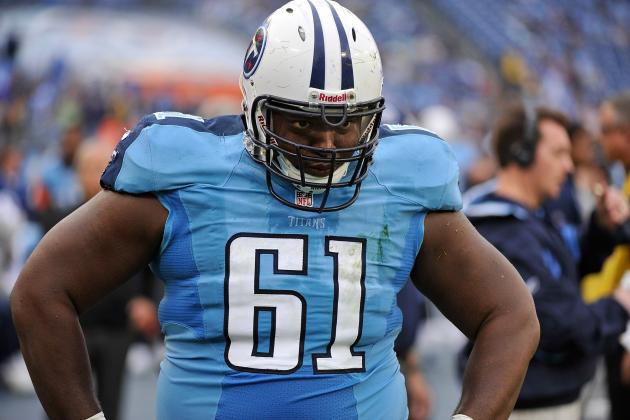 Frederick Breedon/Getty Images

One of the best players to be handed a pink slip on Saturday was Fernando Velasco, who started every game at center for the Tennessee Titans last season.
Velasco emerged as the best player on the Titans' interior offensive line last season. Pro Football Focus (subscription required) graded him as the NFL's 12th-best center in 2012.
Velasco became the victim of an effort to completely overhaul the interior offensive line in Tennessee. While he could have been a solid centerpiece between new guard additions Andy Levitre and Chance Warmack, the Titans signaled a change in the middle as well when they signed veteran free agent Robert Turner and selected Brian Schwenke in the fourth round of this year's draft.
Around the league, however, Velasco should get many looks from teams looking for interior line help, not only at center but at guard. Signing him would make the most sense, however, for a team who could use an upgrade for its starting center.
The Denver Broncos would be a logical landing spot for Velasco. While they may not necessarily be looking to make a change at center—Manny Ramirez performed well after being moved to center this preseason—he would join a team that lost both J.D. Walton and Dan Koppen to injury at center.
At the very least, Velasco could provide solid depth across the three interior offensive line spots—depth that decreased when the Broncos had to move Ramirez into the starting lineup at center. Adding Velasco would also push Ramirez to perform well to keep his starting job and give the Broncos an option to replace Ramirez if he struggles.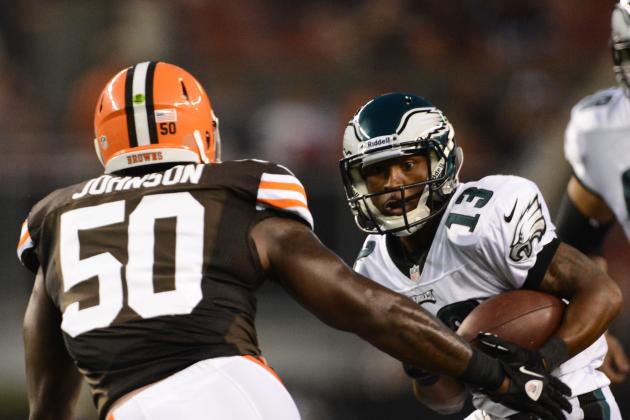 Eric P. Mull-USA TODAY Sports

Typically, a player who starts eight games in his rookie season is a part of his team's long-term plans, but that was not the case for James-Michael Johnson and the Cleveland Browns.
Johnson was the victim of a schematic change for the Browns defense that did not suit his game well. While he played both strong-side and weak-side linebacker in the Browns' 4-3 defense last season, he fell behind D'Qwell Jackson, Craig Robertson, L.J. Fort and Tank Carder on the team's inside linebacker depth chart as they switched to a 3-4 scheme under new defensive coordinator Ray Horton.
He may not be a great fit to play 3-4 inside linebacker, but Johnson is a well-rounded linebacker who could add depth to a team that runs a 4-3 base defense. That puts the New York Giants on this list again.
Johnson could push starting outside linebackers Keith Rivers and Spencer Paysinger for a starting job. At the least, he could provide solid depth behind the starting outside linebackers, while having the versatility to kick inside to middle linebacker if necessary and also contribute on special teams.
Johnson is likely to be claimed off waivers by one 4-3 team or another, but he would be a good fit for the second level of the Giants defense if he makes it to their spot in the waiver order.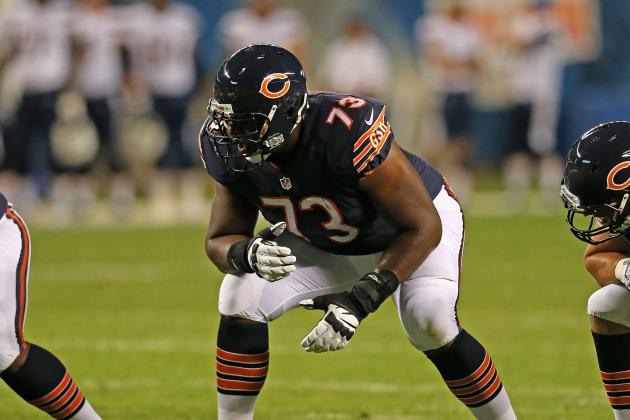 Jonathan Daniel/Getty Images

It is unusual for a starting NFL left tackle to be released by his team one season later, but after the Chicago Bears made a bevy of additions to their offensive line this offseason, Webb ended up being an odd man out when he was cut Friday.
That's not to say this came as a big surprise. The Bears completed a much-needed overhaul of their offensive line this offseason and are going to have new starters at every position on the line except center (Roberto Garza). A big part of that overhaul was replacing Webb, who was one of the NFL's worst starting left tackles last season, with free agent Jermon Bushrod.
Webb was initially projected to start at right tackle, but he was quickly demoted this preseason as rookie Jordan Mills and veteran free-agent addition Eben Britton moved ahead of him. That said, Webb could provide valuable depth for a team at offensive tackle.
Webb has both experience and age on his side, as he is only 25 years old but has started 44 games in his first three NFL seasons. While he should not be considered a starting left tackle candidate in the future, he could be an upgrade for some teams as a swing tackle with the potential to start at right tackle if necessary.
The Carolina Panthers would be a good fit for Webb should they have the opportunity to claim him. Webb could provide competition at right tackle for Byron Bell, who is a weak link on the Panthers' offensive line.
Even if the Panthers decide to keep Bell in their starting lineup, Webb would could provide much-needed offensive line depth as a swing tackle. His left tackle experience could be an asset should the Panthers need anyone to spot start in place of Jordan Gross.
Former Kansas State wide receiver Chris Harper is the only player drafted in the first four rounds of the 2013 NFL draft who has been released prior to the start of his rookie season.
Harper is a big receiver with great athleticism for his size, but he was unable to work his way up the Seattle Seahawks' crowded depth chart at wide receiver. As former undrafted free agents Stephen Williams and Jermaine Kearse emerged as downfield weapons this offseason, Harper was left out of the team's top five at the position.
Given that he was a fourth-round pick and has considerable upside given his measurables and receiving ability, Harper's NFL career should be far from over. He would be a smart addition for any team looking to add size and a developmental playmaker at the wide receiver position.
Harper will likely come off the board early in the waiver order, which makes landing with the Philadelphia Eagles a strong possibility. Having lost Jeremy Maclin and Arrelious Benn to training camp injuries, the Eagles should be in the market for another potential playmaker at wide receiver.
Harper has enough ability to make an immediate impact in the Eagles offense, while his developmental upside should also lure the Eagles toward him. Maclin, Benn and Riley Cooper are all unrestricted free agents next offseason, and Harper could work his way into a significant role in the Eagles offense by 2014.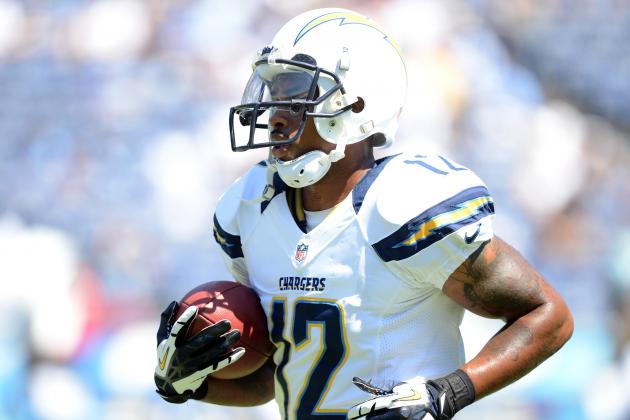 Harry How/Getty Images

Robert Meachem was one of the biggest names to be released Saturday, but that doesn't mean teams will flock to the opportunity to sign him.
After signing a four-year, $25.9 million contract in 2012, Meachem was an enormous disappointment for the San Diego Chargers. In his first season with the team, he caught just 14 passes for 207 yards and two touchdowns. He never showed the potential as a downfield receiver that he did in five seasons with the New Orleans Saints, and he failed to work his way up the depth chart this preseason.
Meachem's NFL career could well be over. His 2013 salary was fully guaranteed, which could lower his motivation to sign with another team, and it seemed that he lost a step in his game from where he was in New Orleans.
But if Meachem is willing to sign a one-year contract at the veteran minimum, there should be an NFL team willing to give him another shot in hopes that he can re-emerge as the player he once was with the Saints.
A team that may be smart to take that chance would be the Baltimore Ravens. After trading Anquan Boldin to the San Francisco 49ers this offseason, the Ravens have little proven depth behind Torrey Smith and Jacoby Jones at wide receiver. They are a successful team who could provide an opportunity for Meachem to rejuvenate his career if he has anything left to give.
While the Ravens kept seven wide receivers when they cut down their roster to the 53-man limit, all of them could still be on the bubble if the Ravens find another option on the open market. At a low-risk minimum contract, taking a chance on Meachem could be worth it for the defending Super Bowl champions.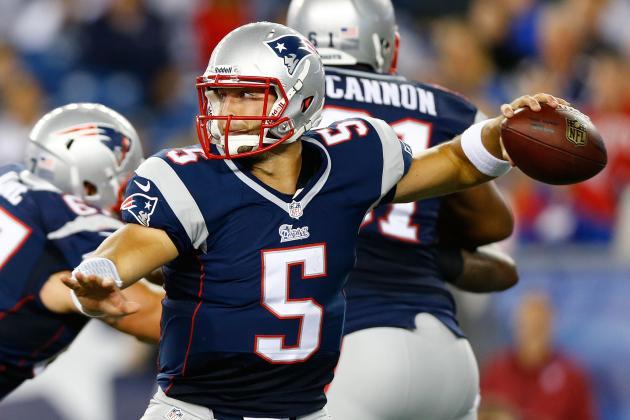 Jared Wickerham/Getty Images

Few players have generated more buzz around the NFL over the past two years than Tim Tebow, but after his release from the New England Patriots on Saturday, his NFL career could be coming to an end.
Tebow's release from the Patriots was surprising but not shocking after a preseason full of disappointing play. The Patriots decided to keep only two quarterbacks on their roster for a second consecutive year, and Tebow proved to be a poor fit for the Patriots offense.
While Tebow's starting experience, including a playoff win, could make him a valuable third-string quarterback, he simply lacks the downfield passing skills to be a fit for most offenses, which became clearer than ever in his brief stint with the Patriots.
He could garner looks from teams such as the Carolina Panthers or Green Bay Packers that could use another backup or third-string quarterback on their roster. That said, he was a late addition to the Patriots this offseason and failed to make it in a situation in which he was the only contender to be the third-string quarterback.
Has the final chapter in Tebow's NFL career been written? That is unknown yet, but there is reason to believe that a team looking for a third-string quarterback would look for a player with more downfield passing ability and who would come with less fanfare, and therefore less potential distraction from the starting quarterback.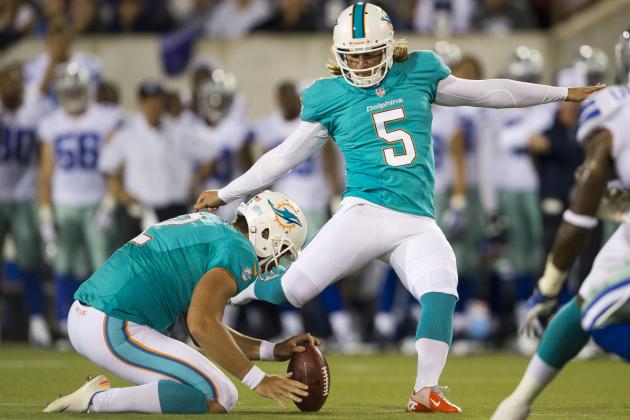 Jason Miller/Getty Images

August wasn't a very good month for NFL kicker Dan Carpenter. He was released by the Miami Dolphins on Aug. 14, and although he signed to compete for kicking jobs with both the Arizona Cardinals and New York Jets, he lasted less than a week with both teams before being released.
The fact that he garnered interest from two teams following his release by the Dolphins, however, could still be a good sign for him as he looks for a job prior to the start of the regular season. The most obvious fit for him would be the Cleveland Browns, who cut both of their kickers, Shayne Graham and Brandon Bogotay, on Saturday.
At a position where there are typically only 32 jobs available, it can be tough for a player like Carpenter, who is on the fringe of being one of the 32 best. Still, while Carpenter does not have a great leg by NFL standards, he can help the Browns at least temporarily and be an upgrade over what Graham or Bogotay would have been.
Carpenter has made 81.9 percent of his field-goal attempts in his five-year NFL career, including 22 of 27 field-goal attempts for the Dolphins last season. He was good enough for the Dolphins in 2009 to be a Pro Bowl selection.
The Browns have not yet found a replacement for longtime kicker Phil Dawson, but they should give Carpenter a close look.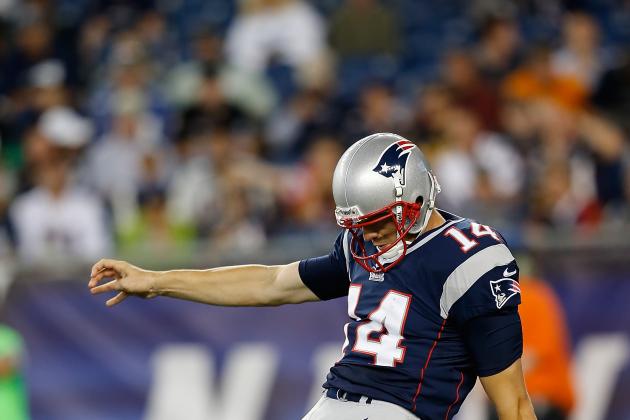 Jim Rogash/Getty Images

Yes, the Cleveland Browns may have a brand new pair of specialists by the time they play their first regular-season game next Sunday. Spencer Lanning is currently in line to be the Browns' punter, but they could get an upgrade by signing Zoltan Mesko, who was released by the New England Patriots on Sunday.
Lanning has failed to stick with an NFL team since he went undrafted in 2011. Although he had some good moments this preseason, he is only a slight upgrade over Reggie Hodges for the Browns.
Mesko, on the other hand, is one of the NFL's best directional punters. His release from the Patriots came as a surprise, as he has proven his worth at downing punts close to the end zone for the Patriots offense over the past three years, but he was beaten out by impressive undrafted rookie punter Ryan Allen in New England.
Mesko does not have a terrific leg, but his ability to punt the ball with good hangtime and placement should earn him an NFL job in the upcoming week. He could be an upgrade for numerous teams, but the most wide-open opportunity for Mesko appears to be in Cleveland should the Browns be interested.
Dan Hope is an NFL/NFL draft featured columnist for Bleacher Report.